Question before civil aviation ministry: Will populism fly before Modi?
The civil aviation sector has seen unprecedented growth without much effort from the government itself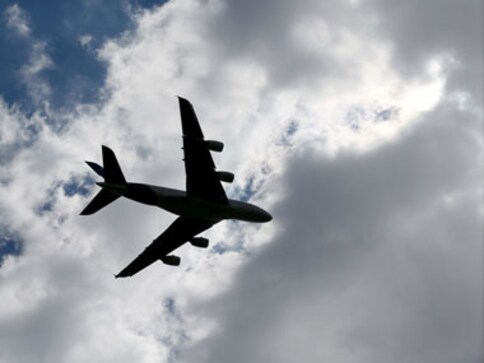 The Modi government has been celebrating its two-year achievements at a breathless pace. But the sound and fury over two years of glorious achievements has been missing from at least one ministry. Hoardings put up at Rajiv Gandhi Bhawan, which houses the Ministry of Civil aviation, speak eloquently of double digit traffic growth, fall in jet fuel prices etc.
But minister P Ashok Gajapathi Raju did not hold any press meet to speak about his Ministry's work over the last two years. He merely spoke to state-owned Doordarshan and one national daily, telling both that significant progress had been made in the sector and the much-awaited civil aviation policy was on its way. The only problem is the policy has not even been sent to the Union Cabinet yet for discussion and approval despite months of discussions. Some of the key provisions have divided the industry right down the middle and there are again murmurs of at least one important recommendation stalling the policy, one more time.
The civil aviation sector has seen unprecedented growth without much effort from the government itself. Domestic passenger traffic grew 21% in FY16, the highest in the world. Average seat occupancy of 83% means on an average, eight out of ten seats on an aircraft were paid for. Most Indian carriers reported higher profits or smaller losses in FY16, with some reporting record profits.
Much of this can be attributed to benign jet fuel prices and some of it happened because of cost cutting by airlines themselves. There seems to be little the ministry has done to bring about this stupendous growth.
In this backdrop, where Raju prefers silence and his ministry continues deliberations on key decisions, it is quite surprising to see junior Civil Aviation Minister Mahesh Sharma speaking about key final recommendations in the policy in an interview today. Whatever happened to secrecy and sanctity of Cabinet decisions, two attributes which mark the NDA government's every move? Why discuss and confirm recommendations before they have been approved, especially since these very clauses have divided the aviation industry right down the middle and could be changed or significantly altered by the Cabinet?
Could it be that Sharma and Raju do not have common views on key policy clauses and this is junior's way of putting out his views to gain approval from the world at large, whatever the final decision of the Cabinet might be?
Aviation consultancy CAPA's South Asia CEO Kapil Kaul says the civil aviation policy needs an expert review and the ministry could set up something like a Naresh Chandra committee (with 1-2 months target to revert) before it goes to the Cabinet.
"The present draft, though widely consulted and with right intentions, has some serious strategic flaws and is not well thought out. More importantly, is not worthy of being sent to the PM. The PM has transformational plans for the Indian economy and the present draft policy is not going to support this mission in any way. India's aviation mission must support PM's transformational economic plans".
That the two ministers and indeed, this Ministry, do not work in harmony is apparent not just from Sharma's outburst alone. Several decisions which the government wants to implement seem to have little thought or logic behind them.
Here are a few:
1) There is fresh indication that ignoring all warning signs and much against plain common sense, the Ministry is moving to cap air fares. Secretary R N Choubey has been quoted by the Times of India this morning as saying that the government is examining whether to put "limited restrictions on domestic fares that can be charged under some circumstances". While Choubey did not elaborate on the 'circumstances', he said the idea is to provide relief to flyers. If this is about restricting sudden fare surge during natural calamities like floods/earthquakes or during unprecedented situations like the recent Jat agitation, this move could be a sensible one.
But even here, an attempt to twist free market dynamics by telling airlines how much they should charge reeks of sense of false socialism. There are enough forums which take care of consumer interest and abnormally high fares can be challenged there. The government is neither empowered to cap fares under the existing laws nor is it setting the right example by making such a move. At best, airlines should be asked to self-regulate.
2) In the same interview, Choubey talks of asking airlines to enhance free baggage limit and also tweak the cabin baggage norms. When the world is moving towards unbundling of services, we Indians want more free baggage and other conveniences. World over, airlines are allowed to charge for every service and this helps both, airlines as well as flyers. Airlines generate more revenue and flyers can choose which services they want and pay for only those instead of paying for everything by default.
3) The 5/20 rule is apparently only being diluted, not abolished all together. This unique restriction bars Indian airlines from flying overseas unless they have first operated domestic routes for five years and have a fleet of 20 aircraft. Sharma has said that the five year clause will go but the 20-aircraft requirement will stay. Amber Dubey, Head of Aerospace and Aviation for KPMG in India, noted in a recent newspaper column that the "anti-competition 5/20 rule should have never been there in the first place. NCAP (the policy) is expected to still retain it, albeit, in a watered down '0/20' version. It effectively means '3/20' since any new airline would typically take 3-4 years to reach a fleet size of 20 aircraft"
4) Auctioning unused bilateral rights. This is one of the proposals which the airlines are bitterly opposed to. And this one proposal seems to be holding up the Policy again. An industry source said the PMO has raised objections to this proposal, which envisages that unused bilaterals (rights which airlines of two signatory countries acquire to mount flights to each other) be auctioned off. This source said such a proposal is not followed anywhere in the world, will weaken our own airports and hurt the industry.
As the hike in Aviation Turbine Fuel (ATF) prices this morning show, the days of benign oil prices could soon be over and with that the time to get things right. A beginning can be made by junking populism and embracing pragmatism. Having the Civil Aviation Ministry mandarins all on one page will also help in sending the right message, so that the third year anniversary of the Modi government gives the Ministry some genuine cause for cheer.
Business
The development assumes significance in view of the fact that new player AirAsia India has demanded scrapping the 5/20 norm wherein another startup airline Vistara deferred its plans to induct more planes in its fleet, after the government failed to take a decision on the issue last year.
India
In case of flight cancellations announced within 24 hours of departure, the compensation amount has been enhanced to up to Rs 10,000.
Corporate
Almost all major airlines, including the proposed Tata-SIA carrier Vistara, and business jet operators have opposed the government's plan.