Citizenship Amendment Bill: ULFA came into being as Assam was never treated at par with other states
The Indian establishment has not accorded due respect and honour to the Assamese.
There are two citizenship laws in India, one for the rest of India and one for Assam. Even before taking a look at the draft Citizenship Amendment Bill, there is a need to go through the existing Citizenship Act. The cut-off year to be an Indian citizen is 1951 all over India whereas for Assam it is 24 March, 1971 in accordance with the Assam Accord. What it means is that anyone who was in India before 1951 will be an Indian citizen but anyone and who was in Assam till 24 March, 1971, will also be an Indian citizen.
It also means that Assam has accepted several lakh foreigners who entered the state in the 20 years between 1951 and 1971. And by accepting them, the indigenous people of Assam have suffered immensely in terms of changing demographics.
Even after accepting so many illegal immigrants, the government is hell-bent on forcing down the Citizenship Amendment Bill upon us. If this bill is passed, the Assam Accord would stand nullified. It will have no value. Nor will the National Register of Citizens have any validity as it is based on the Assam Accord cutoff year of 1971.
Therefore, all of Assam is up in flames against the Citizenship Amendment Bill. Assam's indigenous people are now thinking as to whether we have gained anything from the Assam Accord at all as there is a growing realisation that we actually lost a lot due to it.
The indigenous people are getting threatened as their numbers have gone down due to unabated illegal immigration from neighbouring countries and regions. This threat is in the form of threat to language and threat to our culture which is on the way to becoming extinct. We feel there is a pre-planned conspiracy against the indigenous people of Assam. The comments of Shiladitya Deb (a BJP MLA whose recent anti-Assamese comments sparked a controversy) have only underscored the conspiracy. He said Assam will become a second Tripura which is a state where the indigenous people have been overrun by foreigners and have been rendered into a minority who are now just 19 percent of the state's population. Therefore, Shiladitya's comments have only proved that there is indeed a conspiracy to render us into a minority and that is why the indigenous people have already been outnumbered in 42 of the state's 126 Assembly constituencies.
The Assamese people want to identify themselves as Assamese and not as Hindus. This is something that the Indian government has to intensely reflect upon. Especially the Rashtriya Swayamsevak Sangh has been following a policy in Assam that would create a divide between the Assamese and Bengalis and make the latter a permanent vote bank. That is why they want to pass the bill by hook or by crook and at whatever cost it entails. It is a preplanned move. In this respect, a few people like Shiladitya are playing a leading role which is to create a big rift between the Assamese and Bengalis. They have been making provocative statements that have vitiated the atmosphere. And when in reaction, individuals like Mrinal Hazarika and Jiten Dutta (United Liberation Front of Asom leaders) have furiously answered, it is Hazarika and Dutta who are picked up by the security forces and sent to jail but Shiladitya is left alone. This attitude smacks of a very discriminatory attitude. These are the instances that have poisoned the atmosphere which threatens the prevalent social order. Our patience has limits and our restraint should not be considered a sign of weakness.
The feeling now is that India has neglected Assam at every step. The Indian establishment has not accorded due respect and honour to the Assamese. As a result, there is a lot of anger among the people now. The present mass upsurge is similar to the one during the Assam Agitation of 1979 to 1985. Assam's illegal foreigners do not only imply just the Bangladeshis, it includes the illegal immigrants from Nepal too. The powers that be are turning a blind eye to the illegal immigration from Nepal.
If the Indian government had treated Assam at par with the other states and made 1951 as the cutoff year, this present problem would not have arisen. Possibly the ULFA would not have been created.
Therefore we hope that the Indian government should view the problem from the interests of the people in Assam and not from the political viewpoint of the party.
Anup Chetia A.K.A Golap Baruah is a founder member and general secretary of the ULFA.
Find latest and upcoming tech gadgets online on Tech2 Gadgets. Get technology news, gadgets reviews & ratings. Popular gadgets including laptop, tablet and mobile specifications, features, prices, comparison.
Entertainment
Despite the ongoing vilification of their industry and of a young member of their professional fraternity that went on for more than three months, none of the big stars of Bollywood found the heart to speak up.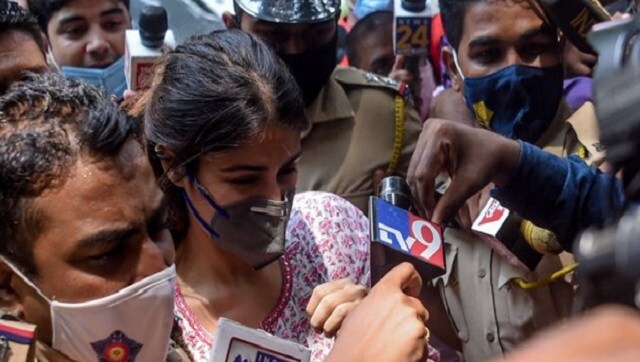 India
The persecution of Rhea Chakraborty, the actor's one-time partner, borders on lunacy, if we are to cling to some notions of rationality and humanity
India
The recent arrest of Umar Khalid is being seen as one of the most outrageous steps in a series of sustained attacks on the flag bearers of a certain cause.