Chinmayanand sexual harassment case: UP Police claims missing law student spotted in Delhi hotel; CCTV footage looks 'suspicious', says father
Uttar Pradesh police on Wednesday claimed that the student who went missing after levelling allegations that she was being harassed by BJP leader Swami Chinmayanand has been spotted at a Delhi hotel
The law student who went missing after alleging that she was being harassed by BJP leader Swami Chinmayanand was spotted at a Delhi hotel, police said

When the Uttar Pradesh Police team reached the hotel, it found that the woman had already left the place

Apparently referring to videos clips shown to him by the police, the missing student's father told a TV channel on Tuesday that it appeared 'suspicious'
Shahjahanpur: Uttar Pradesh police on Wednesday claimed that the student who went missing after levelling allegations that she was being harassed by BJP leader Swami Chinmayanand has been spotted at a Delhi hotel.
"The girl who had levelled charges of abduction against Chinmayanand was last seen in a hotel in Dwarka in southwest Delhi on 23 August," Additional Director General of Police (Bareilly zone) Avinash Chandra told PTI on Wednesday.
When the police team reached the hotel, it found that the woman had already left the place, he said.
The ADG said a man is seen with her in the CCTV footage with the police.
The post-graduate student has been missing since the surfacing of a video clip in which she accused "a leader of the sant community" of harassing her. She did not directly name him.
A former Union minister, Chinmayanand faced similar accusations in 2011 and was booked for raping a woman who stayed at his ashram.
Her father alleged in a police complaint on Tuesday that she and other girls at a college run by Chinmayanand's ashram were harassed by the BJP leader, a former Union minister.
Apparently referring to videos clips shown to him by the police, indicating that she is in Delhi, the missing student's father told a TV channel on Tuesday that it appeared "suspicious".
He told PTI that after reports that their daughter had gone missing, her mother visited her hostel but found her room locked.
"My wife then spoke to Chinmayanand over the phone and he told her that he is in Haridwar and would look for the girl on his return. After this, his phone was switched off," the father said.
With the student still missing, the National Commission for Women and Uttar Pradesh Women Commission have expressed concern.
On Twitter, Congress leader Priyanka Gandhi Vadra said the episode appeared to be a "repetition" of Unnao case, in which BJP MLA Kuldeep Singh Sengar, now expelled from the party, is accused of raping a minor.
Chinmayanand was booked on Tuesday under Indian Penal Code sections related to abduction and intimidation.
His lawyer has alleged a conspiracy to blackmail the politician to extort money.
India
The IAF officer was suffering from fever for the past several days and was admitted to the Air Force Hospital in the district, an official said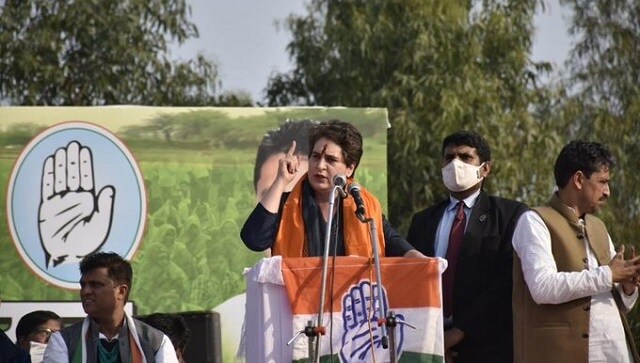 India
Police said she was stopped at the Lucknow-Agra expressway as the Agra district magistrate had ordered not to let any leader go there following the incident
Politics
The announcement is seen as the Congress party's move to woo women voters in Uttar Pradesh, who had thrown their weight behind the Narendra Modi-led BJP campaign in the previous state elections