Chinese manja: Kite flying thread that Delhi banned has nothing to do with China
Delhi government ordered ban only after the Delhi High Court's order on 2 August, in the wake of the death of two innocent kids due to the string.
New Delhi: Kite flying, a quintessentially Indian sport whose fun factor is best exemplified in Munshi Premchand's Bade Bhai Sahab, won't be fun anymore.
The use of 'Chinese' manja (thread to fly a kite), which has become synonymous with killer string that recently killed two children on Independence Day, besides four others prior to that, has compelled the Delhi government to impose a ban on its production, storage and use.
The Chinese manja has virtually overpowered the Indian market and ensured an exit of the age-old traditional manja from the kite market.
What's Chinese manja all about?
Contrary to the popular view, China doesn't export any manja to India or elsewhere. It's purely India's homegrown innovation. The 'Chinese' manja has got its name due to two reasons.
First, due to the use of nylon thread, which has replaced the traditional cotton tone thread. While the latter is breakable, the nylon thread is almost impossible to break due to its high tensile strength.
Second, the cost of nylon thread sold as 'Chinese' is comparatively cheaper than the cotton one.
And, anything that is cheaper — whether a lamp, a series of coloured bulbs used during Diwali festival or toys (dumped in India by China) is branded as 'Chinese'.
While 12 reels of cotton manja cost about Rs 1,150 and above depending on the quality, 12 reels of Chinese manja cost just about Rs 350 to 500.
"The demand for Chinese manja has grown many times in the last five years. The kite flyers now ask only for Chinese manja as it's cheaper than the cotton manja and difficult to break. After coating 'masala' on it, Chinese manja becomes tougher and stronger than the traditional ones. Till now it's easily available in the market and there is enough stock with the kite sellers in Delhi," said Prabir Saha, a kite and manja seller in Govindpuri market.
By 'masala', Saha meant the coating that is applied on the thread. In traditional cotton manja, finely-powdered glass is used with colour and glue; whereas in Chinese manja, besides glass powder, metallic powder like iron/metal dust is also used to coat the nylon thread. This makes 'Chinese' manja fatal.
Chinese manja is produced locally in Delhi and other parts of India; and not imported from China.
Can Chinese manja be banned?
It'll be extremely difficult to have a total ban on the sale and use of Chinese manja, unless and until there's a strong vigilance and monitoring by Delhi police.
According to local market sources, maybe with the ban in place, Chinese manja won't be sold as openly as it is at present, but kite flyers may procure it from a 'black market' by paying a premium.
"At present, it's easily available in Delhi market. But after this ban, it'll be difficult to buy and sell. However, there is already enough stock in the local market and people will procure it illegally from black market by paying extra bucks, which is still cheaper than cotton manja. Is it possible to check sale and use of Chinese manja in far-flung areas of Delhi?" a trader questioned.
What environment experts say?
"Flying kites is a big traditional festival in various parts of India. Earlier, kite flyers used cotton thread manja, which is breakable, unlike Chinese manja. The latter one is fatal due to its high tensile strength. It's not just humans, even thousands of birds either die or get injured due to manja. The so-called Chinese manja should be totally banned," said Anand Arya, environment expert and bird watcher.
What Central government and trade law say?
In a reply in the Rajya Sabha this month on 'import of kite strings from China', MoS (Independent charge), Ministry of Commerce and Industry, Nirmala Sitharaman said, "As no specific EXIM code for abrasive string used for kites (manja) exists under Indian Trade Classification (Harmonised System), 2012, separate import data and other related information regarding abrasive string used for kites (manja) are not available. Chinese manja is a loose description given to kite threads made of nylon and may not necessarily be imported from China."
"It's a misconception that Chinese manja is imported from China. It's yarn, staple fibre, man-made filaments, etc. that are imported. And, it's also not necessary that the nylon thread used to make manja is from China. It can be from elsewhere. The word 'Chinese' is used as an USP to sell this killer manja," an official of the department of commerce, Ministry of Commerce and Industry said on condition of anonymity.
Import data on plastic/synthetic thread shows that it is imported under four different heads — Chapter 39, 54, 55 and 56 of Indian Trade Classification (Harmonised System), 2012. In addition, as kite is a flying kit (toy) containing such thread, it may find entry under Chapter 95 of ITC (HS). These are also produced domestically.
"Imposing restrictions or regulations on synthetic and plastic threads alone, which have multiple uses, would violate India's commitments to the WTO. In the name of Chinese manja, import of synthetic thread can't be stopped. Retail trade is a State subject, and the state governments should strictly impose ban on Chinese manja and stringent punishment for the sellers and users of the same, as few states have already done," Sitharaman said in her statement that was laid on the Table of the House.
Delhi's ban order is a little too late
After several deaths and many injuries across the country due to this killer string, many states and cities banned the sale and use of Chinese manja much before the National Capital. These states are Gujarat (2009), Mumbai (2011), Maharashtra (April 2016), Cuttack (January 2016), Telangana (January 2016), Andhra (May 2016) and Karnataka (July 2016).
Delhi government ordered ban only after the Delhi High Court's order on 2 August, in the wake of the death of two innocent kids due to the string.
Explainers
Bharat Biotech says iNCOVACC has several advantages including being non-invasive and needle-free. Trained healthcare workers are not required to administer it, and it can eliminate needle-associated risks such as injuries and infections
Explainers
Austra Hind 22 comes amid India's lingering border stand-off with China in Ladakh and tensions between Canberra and its fifth largest trading partner Beijing on the rise. As Australia and India continue to deepen economic bonds, experts call it a 'watershed moment' for the two countries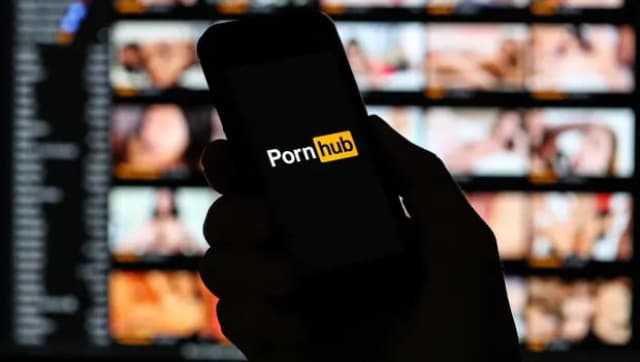 Explainers
News of a 10-year-old being raped and murdered, allegedly by a porn-addicted teenager, has raised the old demand of banning X-rated content online. But studies show countries which loosened porn restrictions witnessed a decrease in sex crimes and experts say porn may act a 'safety valve' for men