Chinese flags in Baramulla should stir India's 'intelligence' ostriches
One hopes the various intelligence honchos in Srinagar and New Delhi are doing a little introspection now that Chinese flags were waved at the old Idgah in Baramulla after Friday's prayers on 14 October.
As spring turned to summer this year, I spent an afternoon interacting with the residents of a village near Safapora in north-central Kashmir. Some of them spoke of the possibility of Chinese involvement in what might happen in the Kashmir Valley. They said their part of the valley had historical trade and other connections with China, through the valley of the Sindh-nallah, which leads from the main Kashmir Valley to the Zoji-La pass and then Ladakh.
That they brought up China interested me tremendously, but it was the sort of talk India's intelligence establishment routinely ignore. One hopes the various intelligence honchos in Srinagar and New Delhi are doing a little introspection now that Chinese flags were waved at the old Idgah (next to an army camp) in
Baramulla after Friday's prayers on 14 October.
Baramulla, the valley's third biggest city, has been in ferment over the past few days, although traffic and a general sense of relaxation has led many to describe Srinagar as 'normal'. Residents describe horrifying blasts of tear gas shells in Baramulla over the past couple of days.
Those Chinese flags appeared in a stronghold of the 'hardline' section of the Jamaat-e-Islami that is loyal to ranking separatist leader Syed Ali Shah Geelani. It is ironical that a dyed-in-the-wool religious outfit should ally with a Communist State — but that only makes the flags more significant. The irony was that it was on the eve of Chinese President Xi Jinping's arrival in India for the Brics Summit.
Kashmiri discourse
That village interaction a few months ago was not the first time I had heard Kashmiris speak of Chinese involvement, and of its claims, since the 1990s. Former Hurriyat Conference chairman Abdul Ghani Bhat had observed several years ago: "Don't forget the China factor."
But intelligence walas have remained determinedly deaf to such talk. An insightful Kashmiri says he told a top intelligence officer in the Kashmir police that he would not be surprised if Chinese flags turned up along with Pakistani and Islamic State flags in Downtown Srinagar. He says that intelligence officer was incredulous. Not impressed.
The intelligence honchos have been doing a great job of mimicking ostriches regarding China. They are too busy buying over and selling out 'leaders' and organisations, and patting each other on the back, to bother with such things as a mass uprising or dangerous big powers getting involved with such an uprising.
They ought to be looking for chullu bhar paani (a handful of water in which to drown) at this point. It is not as if China's anti-India moves regarding Jammu and Kashmir are new. They have just been studiously ignored.
Series of Chinese moves
For eight years now, starting a few weeks after the Beijing Olympics ended, China began to send troops into areas of Ladakh that are meant to be controlled by India. That has happened often over these eight years.
Soon after the trend of incursions began, China announced that the status of Jammu and Kashmir has not been finally decided and that China has a stake in the area.
One wonders what more than that statement India's highly-paid, high-payout intelligence walas were waiting for to allow themselves to believe that China wants a much bigger presence in the state? After all, the statement was not limited to areas through which China's 'Karakoram highway' passes. It was about the entire state.
Around that time, China refused to issue visas to residents of the state on Indian passports, but rather on stapled pieces of paper. It did so even with Lt Gen BS Jaswal, who was then Commander-in-Chief of the Indian Army's Northern Command. One wonders how much more of a pointer the intelligence walas were waiting for, to believe that China wants India's position in the state reduced?
In fact, one wonders what India's intelligence officers, 'experts' and strategists are up to? I had suggested the day after Burhan Wani was killed on 8 July that Kashmir-based intelligence honchos should either be prosecuted for treason or sacked for incompetence. Perhaps those who occupy power in New Delhi also deserve the same. The country will pay a terrible price for employing such ostriches.
World
President Tsai Ing-wen had earlier vowed to protect the island and its 'democratic way of life' from Beijing's rising pressures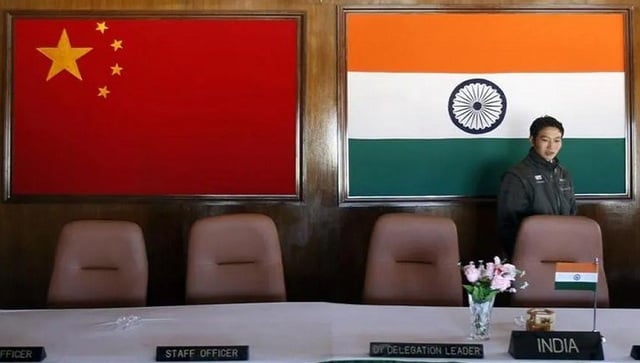 India
China has actively sabotaged Indian interests since 1949 and tried to harm us in every possible way.
World
Meanwhile, Taiwan's defence minister Chiu Kuo-cheng has expressed concern, saying that Beijing might mount a 'full-scale' invasion by 2025