China calls for trilateral meeting with India and Pakistan, says 'we cannot stand another Doka La incident'
China proposed a trilateral summit to solve issues between India and Pakistan, days after Xi Jinping accepted Narendra Modi's invitation to visit India for an informal meeting in 2019.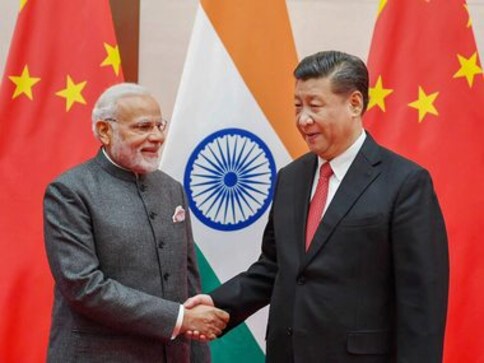 Days after Chinese premier Xi Jinping met Prime Minister Narendra Modi at the SCO Summit in Qingdao and accepted his invitation to visit India for an informal meeting in 2019, China proposed a trilateral summit to settle boundary issues between India and Pakistan.
"Some Indian friends suggested that India, China, and Pakistan may have some kind of trilateral summit on the sidelines of the SCO. So, if China, Russia, and Mongolia can have a trilateral summit, then why not India, China, and Pakistan," Chinese Ambassador to India Luo Zhaohui was quoted as saying by ANI.
Speaking at a seminar, titled "Beyond Wuhan: How Far and Fast Can China-India Relations Go" in New Delhi, Zhaohui appealed for a joint effort to maintain peace along the border, and said, "We cannot stand another Doka La incident."
He also praised Modi's remarks at the Shangri-La Dialogue. At the conference, Modi had said that Asia and the world will have a better future when India and China work together with trust and confidence while being sensitive to each other's interests.
"Modi made a speech in Shangri-La which sent a positive message to China. In Qingdao, the two leaders agreed to hold a second round of informal summit next year. This is the most significant outcome of the Qingdao meeting (between the two leaders)," Zhaohui said on Monday.
He added: "Strategic communications, meetings and heart-to-heart dialogues are important. What's equally important is to implement the consensus, transmit (the) leaders' personal friendship down to the people, and take more concrete actions. The Qingdao meeting has shown the right direction."
Zhaohui also said that India and China are neighbors that "cannot be moved away". "We are most populous and largest developing countries. We shared a historic glory of friendly interactions. We also have pending boundary issues. Our relations so multifaceted and complicated, calling for special care and attention," he said.
The Chinese Ambassador to India also asserted that India and China have to follow five Cs to improve relations — communication, cooperation, contacts, coordination, and control. He tweeted:
We need to control, manage & narrow differences through expanding cooperation. The boundary question was left over by history. We need to find a mutual acceptable solution through Special Representatives' Meeting while adopting confidence building measures. pic.twitter.com/v9cXwpAPHx

— Luo Zhaohui (@China_Amb_India) June 18, 2018
"China-India relations have gone beyond bilateral scope. We have broad converging interests and face common challenges in Asia and beyond. We need to enhance coordination and cooperation in SCO, BRICS, and G20, and join hands to tackle global challenges," he said.
The Chinese ambassador's comments come a year after the troops of India and China were locked in the 73-day standoff in Doka La. On 16 June 2017, the Indian side stopped the construction of a road by the Chinese Army in the disputed area. The face-off later ended on 28 August. Since then, both sides have been taking efforts to reset ties, leaving behind the episode.
Modi attended the SCO summit nearly six weeks after a "milestone" summit with Xi in Wuhan. The duo held detailed discussions ahead of the SCO summit in Qingdao. They covered key aspects of the bilateral engagement, and made attempts to fix ties hit by issues like the Doka La standoff, and China blocking India's move to get Pakistan-based JeM chief Masood Azhar banned by the United Nations, and its opposition to India's bid for the Nuclear Suppliers Group membership.
With inputs from PTI
World
The amendment to the Legislation Law, which governs how laws are enacted, gives the National People's Congress Standing Committee, special powers to pass laws after just one review session
World
The southwest corner of Taiwan's ADIZ saw the tracking of two Shenyang J-16 fighter jets, one Shaanxi Y-8 anti-submarine warfare aircraft, and one BZK-007 reconnaissance drone. A Harbin Z-9 anti-submarine helicopter also appeared in Taiwan's identification zone's southeast portion
World
Xi also thanked the thousands of delegates at Beijing's Great Hall of the People for giving him a third term, vowing to 'take the needs of the country as my mission, and the interests of the people as my yardstick'