Child trafficking in India: Over two lakh children missing, but who's counting the forgotten ones?
The saga of children who are victims of trafficking very rarely has a happily-ever-after ending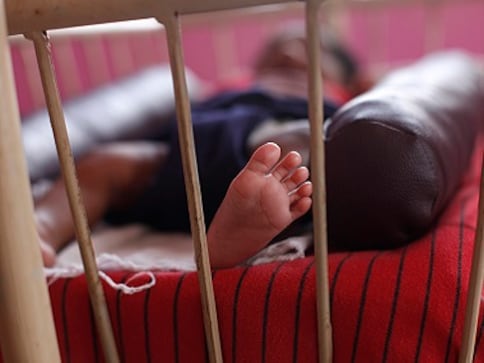 This is the concluding column in a three-part series on child trafficking in India. Also read parts one and two.
"What is to be done? It makes us feel very sad that children are treated only as numbers. They too have a soul, they too have heart. How long can we continue like this? It is very disturbing," Justice Madan Lokur observed during a Supreme Court hearing in August 2018. "If the provisions of the law were being implemented in letter and spirit, then child abuse incidents like those in Muzaffarpur and Deoria would not have happened," he observed.
Justice Lokar was responding to information presented by amicus curiae Aparna Bhat on discrepancies between two government-commissioned surveys conducted a year apart, which indicated that over two lakh children residing in child care homes were now "missing".
A 2016-17 survey, commissioned by the Union Ministry of Women and Child Development, indicated that 4.73 lakh children resided in care homes nationwide. However, the number came down to 2.61 lakh children in the data submitted by the Centre before the Supreme Court in March 2018.
The survey also pointed out that of the 9,589 childcare institutions across the country, 1,596 were overcrowded. The children who lived in these homes were subjected to corporal punishment and other kinds of abuse. The court then asked Ministry officials present how many more children were missing in the country, "besides these two lakh".
This is a very valid question indeed and one to which no one has the proper answer – because apart from the "missing" children, there are also the "forgotten" ones and the children who were "lost and never found".
***
In 2014, a Chennai-based NGO stumbled upon an unregistered children's home for girls in the town of Tiruchi in Tamil Nadu. The Mose Ministries Children's Home, founded by Pastor Gideon Jacob and his German wife, had 89 inmates. The girls had been "rescued" by the pastor and knew little of the outside world. They lived in unhygienic conditions, with no caregivers to speak of. The NGO discovered that all the girls had been born in the nearby district of Usilampatti, brought to the home soon after, with their biological parents – who lived barely 100 km away – being completely unaware that their children were still alive.
Twenty years after they were taken in by the pastor, the NGO found the girls and was able to trace the biological parents of many. However, the girls' emotional state was such that only one chose to return to her parents. Pastor Gideon had absconded to Germany, but was caught and arrested after he returned last year.
You can read the full story about the 'lost and found' girls of Usilampatti here. What it illuminates is that the saga of trafficked children very rarely has a happily-ever-after ending.
Like the Usilampatti girls, most children who are trafficked as infants have little to no memory of their previous lives/families. They're reluctant to give up the lives they're rescued from – which is often the only life they know. Girls rescued from the flesh trade for instance, face social boycotts when they return to their parental homes. Sometimes their families reject them. Or the girls might not wish to return because they've become used to a certain standard of living – however exploitative that may seem to the outside world.
***
Equally tragic are the lives of little boys who were trafficked to gulf countries to serve as camel jockeys. In the 1980s and '90s, boys – little more than infants really – from Pakistan, Afghanistan, Sudan, India and Bangladesh were sent to camel farms in Dubai and the UAE to be trained as jockeys.
The 'ideal' camel jockey is very slight of figure. Boys who were two or three years old, and weighed under 20 kg, were considered perfect; to keep them at the 'optimum' weight, their diet mainly comprised biscuits and water, occasionally gruel. The casualty rate during the races was high; petrified children who fell off the camels were often trampled underfoot. In the camps, they were little more than slaves.
The use of underage jockeys was officially banned in 2002, but a 2005 UNICEF report found that about 3,000 children were employed on camel farms in the UAE and Dubai. Ninety percent of them were under 10 years of age. After the ban came into effect, some of the children were repatriated and provided compensation. However, those who worked in the field of child welfare felt this was a pittance that couldn't even begin to make up for the trauma these children had undergone. The scars went too deep.
***
Can even the best intentions bring back the lost lives of trafficked children?
A ray of hope is offered by the work of organisations like journalist Ruchira Gupta's NGO Apne Aap, Suntiha Krishnan's Prajwala, Nobel Laureate Kailash Satyarthi's Bachpan Bachao Andolan, the Global March Against Child Labour, and GoodWeave International. Child Line India with its 24/7 helpline service (1098) reaches out to vulnerable children and those in need of help. These compassionate endeavours offer the hope that the lost children can be brought back home.
Find latest and upcoming tech gadgets online on Tech2 Gadgets. Get technology news, gadgets reviews & ratings. Popular gadgets including laptop, tablet and mobile specifications, features, prices, comparison.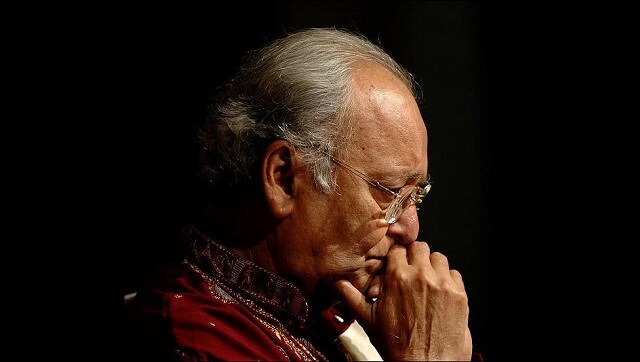 Entertainment
Mr Chatterjee's meditation on his own mortality unsettled audiences, but he assuaged them, "Death is inevitable, but we need to know that it is possible to at least enjoy life while we have it."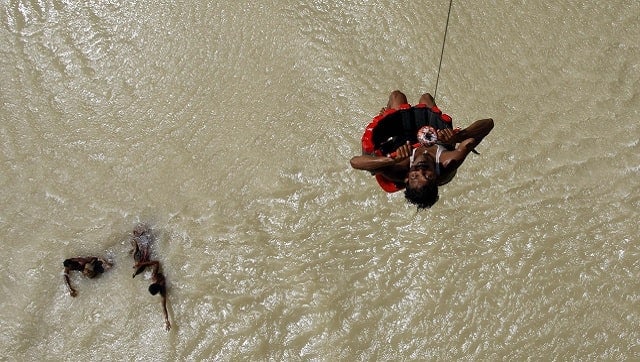 Lifestyle
In 1968, the Koshi river swept away hundreds of homes, destroying land and livelihoods. Generations later, villagers in Nepal's Sunsari district are still waiting for help from the Indian and Nepali governments.
World
Pat Quinn was diagnosed with Lou Gehrig's disease, also known as amyotrophic lateral sclerosis, in 2013, a month after his 30th birthday.