Chikungunya, dengue outbreak in Delhi: How MCDs have failed in keeping the city clean
As chikungunya and dengue assume epidemic proportion in Delhi, it's evident that the civic bodies have failed to do what they were supposed to.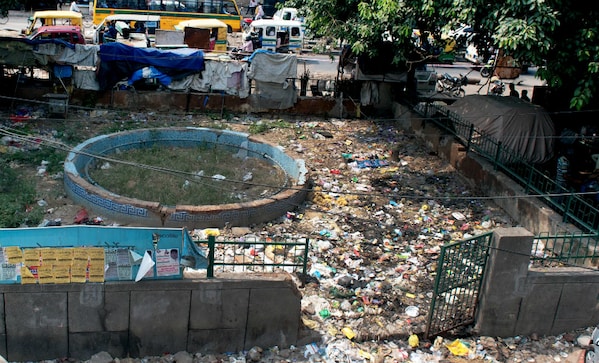 According to a recent study report prepared by 'Centre for Civil Society', Municipal Corporations in Delhi were unable to utilise funds allocated under the Centre's Swachh Bharat Mission with the North Delhi Municipal Corporation (NDMC) "failing" to spend a single penny out of the Rs 46.28 crore allocated to it.
Firstpost visited different localities of north, south and east Delhi and found dumped garbage and filth in residential and commercial areas that's best described in pictures. The apathy of Municipal Corporations of Delhi (MCDs) was glaring.
Community park at a local market in Govindpuri
A trader in the local Govindpuri market said that the local traders' association has several times pleaded with the MCD to clean this area, but they are not bothered. "We were told that the other side of this lane falls under the jurisdiction of NDMC, so MCD South can't interfere. We don't know how true it is. Here there are so many food stalls by the roadside and it's so unhygienic. When it rains, it becomes impossible to work here due to its foul odour," he complains.
Garbage dumped by the roadside at Hasanpur in Patparganj
Sikandar, a resident of Hasanpur at Patparganj in East Delhi says, "A member of my family has been suffering from dengue. We've requested the civic body workers several times to clean the place and not to dump garbage here. But, no one listens. Our local MLA never visited to take a stock of the situation. It has become impossible to live in this area due to stench emanating from the garbage, with flies and mosquitoes all around. Even hospital waste is dumped here."
Garbage dump at Okhla, a suburban colony in south Delhi
Garbage dump at Karawal Nagar in North East Delhi
It has become painful for the residents of Karawal Nagar in North East Delhi to walk on the road due to stench emanating from the filth and clogged drains.
This sight is common in east Delhi's Mayur Vihar
"Despite being an organised locality, dumped garbage by the roadside is common in many areas. It gets worst during rains," says Ranjith Nair, a resident of Mayur Vihar.
Residential colony at Satbari
According to Section 42 of Delhi Municipal Corporation Act 1957, "The obligatory functions of the municipal corporations are the construction, maintenance and cleansing of drains and drainage works and of public latrines, urinals and similar conveniences; scavenging, removal and disposal of filth, rubbish and other obnoxious or polluted matters; reclamation of unhealthy localities, the removal of noxious vegetation and generally the abatement of all nuisances; measures for preventing and checking the spread of dangerous diseases; lighting, watering, and cleansing of public streets and other public places."
We rest our case.
Photos
Around 11 million people in Cuba are living in darkness as Hurricane Ian caused a breakdown of the country's electrical system. Now Florida braces for catastrophe as the storm nears it
Photos
Authorities sent to clean up the debris left by Hurricane Fiona witnessed nothing but destruction caused by the very powerful and dangerous storm', as it is described by Prime Minister Justin Trudeau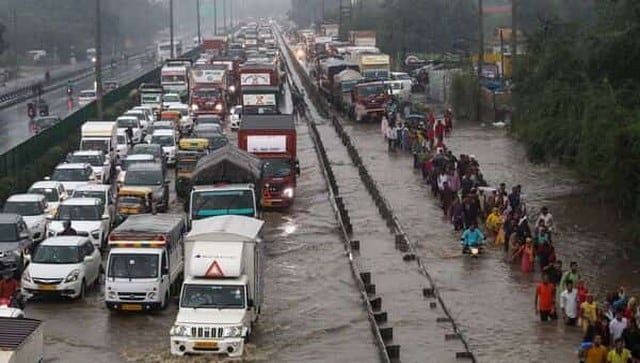 Photos
The incessant rainfall has led to the death of 13 people in Uttar Pradesh and thrown life out of gear. The India Meteorological Department has issued an orange alert for the Delhi-NCR region. Schools are shut and employees have been advised to work from home to avoid traffic congestion