Chhattisgarh polls 2018: Smartphones, mopeds, Maoists and other issues that may sway voters in Naxal-affected Bastar
With Naxals continuing with their attacks to destabilise the Assembly election in Chhattisgarh, which way will Bastar vote today?
The Naxal-affected region of Bastar does not render itself to easy poll predictions. It has just too many problems with which to grapple. A one-size-fits-all formula does not work here. That makes politicians promise the voter everything possible.
Here are some issues that might impact the first phase of Chhattisgarh elections in Bastar on Monday.
Will the smartphone be a game changer?
Under the 'Sanchar Kranti Yojna' scheme, the Raman Singh government distributed around 50 lakh smartphones to students and youths this year. According to the chief minister, smartphones would help the young generation in Chhattisgarh, especially in tribal Bastar, get access to information from across the world.
A large number of young and first-time voters will cast their votes this time in Chhattisgarh, and undoubtedly, the smartphone will have a role to play in their decision-making.
"As across the country, people are engaged on smartphones, this Sanchar Kranti Yojna will have an impact on rural and tribal youth, who will now be able to access information of their choice on their mobile devices," said Raipur-based veteran journalist and political analyst, Ramesh Nayyar.
Journey from bicycle to moped
The BJP in its manifesto, 'Sankalp Patra', announced on 10 November that henceforth, the state government will present free mopeds to meritorious girl students. During the previous elections, the BJP, following its manifesto promises, had distributed bicycles to girl students.
"I got a bicycle after I passed my Class 10 board examination. Now, it has become easier for me to go to school as I have to travel a longer distance to attend Class 11 in a new school. Many of my friends have got bicycles in the village and we all go together," visibly-elated Lakshmi Usendi from Sukma district had told this correspondent, when Firstpost visited Bastar to cover the Naxal insurgency vis-à-vis development in Bastar.
Now, will the government's promise of free mopeds motivate girl students to perform better, and their parents to vote for the BJP?
Magic of rice
While contesting his first and second Assembly elections in 2003 and 2008 respectively, Singh provided rice to the families living below the poverty line (BPL), including the tribal population, at Re one per kg. His magic worked and the ayurvedic doctor-turned-chief minister earned a popular sobriquet across Chhattisgarh — 'Chaurwale Baba' (the rice man). Singh's victory in two consecutive Assembly elections was attributed to his public distribution system (PDS).
Will the magic of rice work for the fourth time for the Chhattisgarh chief minister? Political analysts hold a contrarian view.
Although this scheme had ensured the BJP's third consecutive victory, the government under its rationalisation process reduced the quota of rice (from 35 kilograms per month per household) after coming to power again in 2013. It also deleted several names from the list to get rid of dummy ration cards. This had caused resentment among the electorate and the decision was received with severe criticism from the Opposition Congress, as the latter alleged it to be a 'multi-thousand crore PDS scam'.
In the Bastar region that comprises seven districts, rice and salt form the most basic needs and staple diet for the tribal population. Congress president Rahul Gandhi, during his rally on 10 November in Chhattisgarh, promised that if the Congress came to power, it would give 35 kilograms a month of rice.
"The government reduced the quota of rice from 35 kilograms per household to seven kilograms per person, and the names of a large number of ration cardholders were deleted. This has led to severe discontent among the poor. The names of many genuine tribal cardholders are missing. Singh's two consecutive victories in the Assembly elections were attributed to his so-called 'efficient PDS' and it also earned him epithet 'Chaurwale Baba'. Now it turns out the story has many holes," remarked Chhattisgarh-based political observer Parivesh Mishra.
Road to development
Following the multi-pronged approach adopted by the Narendra Modi-led government at the Centre to tackle Left Wing Extremism (LWE), the Chhattisgarh government in the past five years has aggressively built roads — from state highways to rural roads — with a focus on the Bastar region. It has improved connectivity for the tribal population. According to the state police and CRPF, while the roads are the biggest enemy of the Naxals, protecting construction of roads in volatile areas is one of the biggest challenges for the forces.
"Apparently, roads built in Naxal strongholds have emerged as the biggest enemy of the Naxals, after police and security forces. Chhattisgarh has witnessed a large number of incidents where the LWE cadre either killed CRPF jawans guarding road construction or damaged the roads by triggering IED blasts. But due to the construction of roads, the Naxals have been pushed backwards. These roads are helping tribal villagers to go to markets to sell their produce and to hospitals for treatment in a fraction of the time normally required and with much greater ease," Vivekananda, inspector-general (Bastar Range), Chhattisgarh police remarked.
In this election, roads and development in Bastar is a big poll plank to showcase the Singh government. However, political analysts would like to differ.
"There's no doubt lots of work has been done by the government on construction of roads and in the education sector in Bastar, and it will have a positive impact. But there have been charges of corruption as well in development projects. On one hand, development has taken place and on the other, there's a stark economic disparity visible in Chhattisgarh. A handful have become richer, while, a large number of poor have become poorer," remarked Nayyar.
Added Mishra, "This development is deceptive. The ultimate beneficiary in road construction is the contractor. A section close to the ruling BJP has become richer by leaps and bound. Hospitals and schools have been constructed, but there are no doctors or teachers."
Skill development centres
As part of its development agenda, the Chhattisgarh government in the past five years has developed Bastar as an education and skill training hub — by opening skill development centres in a number of districts of the region. While, Adawal village in Jagdalpur has been converted into a Skill City to provide technical skills to tribal students, Jawanga village at Geedam in Dantewada district, which was once a Naxal stronghold, is not home to the Atal Bihari Vajpayee Education City and a state-of-the-art 'Yuva BPO'.
These centres have given tribal students from far-off villages access to technical education and skill development, which was not possible in the past.
"Besides literacy, now the youth are receiving good education and skill training opportunities. We've come from small tribal villages in Bijapur district, which is still under Maoist control. Education and subsequent job opportunities will bring a change in perception among the youth and they won't be drawn towards the Naxal ideology. Things are changing in our district as well," Raman Kumar, a trainee at Yuva BPO, Jawanga told Firstpost.
Fear of chopped hands
How far the Naxal problem in Bastar will be an election issue, is debatable. Besides giving poll-boycott calls, the CPI (Maoist) has issued warnings to villagers that any hand found with electoral ink on its fingers will be chopped off. The threat is enough for the tribals who live under the perpetual threat of Naxals, to stay away from voting.
Casting votes is a Catch-22 situation for the tribals who are caught between the police and the Naxals.
While the ruling BJP in its manifesto has vowed to root out Naxalism from the state, the ongoing blasts and attacks on security forces — even a day before the polls — tell a different story. The Naxals have become more aggressive in their posturing. A day ahead of Modi's visit to Jagdalpur on November 9, the ultra-Left insurgents didn't hesitate to blow up a bus of CISF personnel and kill five persons.
"Government and police officials will leave the place after their jobs are done, but we have to live with these people (read: Naxals) around. Who will save us? We're caught between the police and the Naxals," a villager belonging to Dantewada district said on condition of anonymity.
"Of late, the government has done a lot on infrastructure development, which is appreciable. But, over the years, consecutive governments in the state have failed to win the trust of Adivasis in Chhattisgarh. There's tremendous suppressed anger among tribals, as they are victims of crossfire between the Naxals and security forces. As we are fighting for our rights within the constitutional framework, we can't be dubbed 'rebels'," BPS Netam, president, Chhattisgarh Sarv Adivasi Samaj told Firstpost.
Subscribe to Moneycontrol Pro at ₹499 for the first year. Use code PRO499. Limited period offer. *T&C apply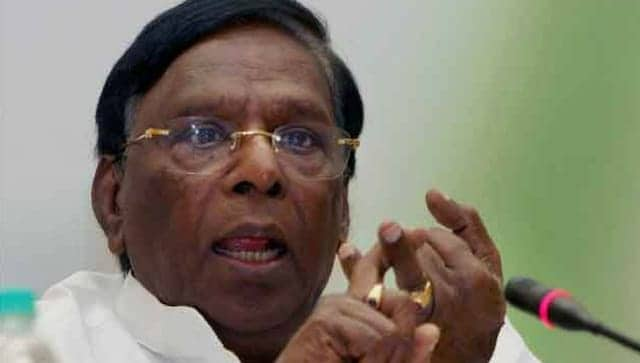 Politics
With the collapse of the Puducherry government, the Congress has lost its second government in a year after Madhya Pradesh
World
In mainland China, major events have been largely erased from public memory by censorship. Critics fear that model is being imported to Hong Kong.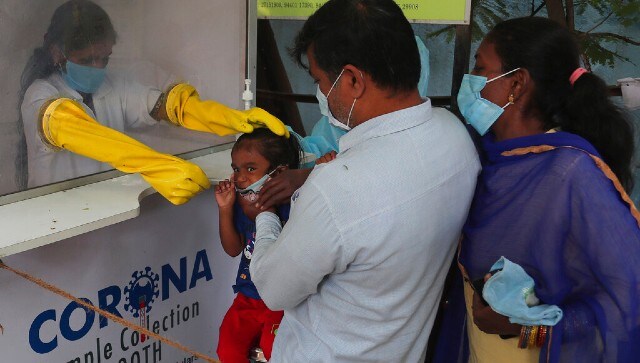 India
It is important to reiterate that the argument of 'natural herd immunity' remains largely a thereotical one, and cannot be relied on to mitigate the disease, especially with millions of vaccine doses ready