Chhattisgarh: Police kill three Naxals in insurgency-hit Rajnandgaon district in anti-Maoist operation
Three Naxals, carrying cash rewards, were killed in a gun-battle with security forces in a forest of Chhattisgarh's insurgency-hit Rajnandgaon district
Raipur: Three Naxals, carrying cash rewards, were killed in a gun-battle with security forces in a forest of Chhattisgarh's insurgency-hit Rajnandgaon district on Wednesday, police said.
The skirmish took place at around 10 pm in the forest of Kopenkadka village under Khadgaon police station limits when a joint team of security forces was out on an anti-Maoist operation, Rajnandgaon Superintendent of Police Prashant Agrawal told PTI.
The composite squad of Indo Tibetan Border Police (ITBP) and district force led by Manpur Sub Divisional Officer of Police Akash Girpunje had launched the operation in the interiors of Manpur, around 200 km away from the state capital, Raipur.
When the patrolling team was advancing through the jungles of Kopenkadka, it came under heavy fire that led to gun-battle between the two sides, the SP said.
However, ultras soon escaped into the deep forest on finding security personnel zeroing on them, he added.
During a search, bodies of three ultras along with three automatic weapons-one AK 47 rifle, one Insas rifle and one SLR rifle-were recovered from the spot, he added.
Those killed were identified as Mahesh, an area committee member (ACM), Rakesh ACM and Pallemadi LOS (local organisation squad) commander and Ranjit -Pallemadi LOS deputy commander, said the SP, adding that they were carrying rewards of Rs 5 lakh, Rs 5 lakh and Rs 3 lakh respectively.
They all hailed from Bastar region of the state and more details are awaited, he added.
India
In a big success for Chhattisgarh police in its fight against Naxalism, 10 ultras, including two couples, today surrendered in Bijapur district.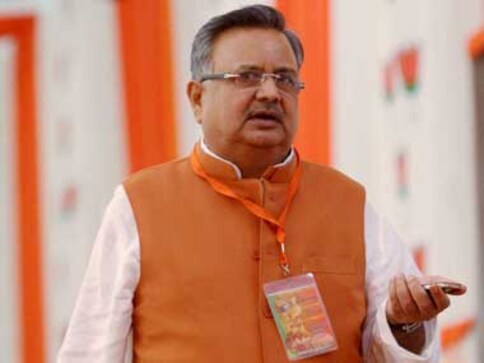 India
Raman Singh said the battle against Naxals in the state has been yielding "comprehensive" results with guidance and cooperation from the Union government.
India
One of the injured personnel succumbed to his injuries later, while Rahman was also killed in the incident, he said