Chhattisgarh govt recommends CBI probe into 'sex CD' row, accuses Congress of hatching conspiracy
The Chhattisgarh government on Saturday recommended a CBI probe into the 'sex CD' row allegedly involving a state minister.
Raipur: The Chhattisgarh government on Saturday recommended a CBI probe into the "sex CD" row allegedly involving a state minister.
The decision was taken at a Cabinet meeting chaired by Chief Minister Raman Singh at the Secretariat in Raipur, state's revenue minister Prem Prakash Pandey told reporters.
He said the Cabinet held a discussion on the purported video and decided to recommend a Central Bureau of Investigation probe into the issue.
Accusing the Congress of hatching a conspiracy, the minister said his party has already stated that the CD was fake and even a local TV channel in its report on Saturday mentioned that it has been tampered with.
The matter seems to be a "political and criminal conspiracy" and, therefore, it was decided that by the premier investigation agency should probe it, Pandey said.
Asked if Chhattisgarh PWD minister Rajesh Munat allegedly involved in the row will step down from his post till the investigation gets completed, he said, "How can a state minister influence a CBI probe?"
He said the recommendation to the CBI for the probe has been made on six points including inter-state conspiracy in making the "fake" CD, a high-level technical examination of the alleged video, funding to make it and political and criminal conspiracy.
The alleged sex video sparked a political row in the state with the Congress and the BJP trading charges over the issue.
The matter came to light when senior journalist Vinod Verma was arrested by the Chhattisgarh Police early yesterday morning from his Ghaziabad residence for suspected blackmail and extortion related to a "sex CD".
As Verma was being escorted by the police, he claimed that the Chhattisgarh government was not happy with him as it suspected that he had a "sex CD of Chhattisgarh PWD Minister Rajesh Munot" and suggested he was being framed.
Munot called it "fake" and an attempt at character assasination.
According to the Raipur Police, a case of blackmail and extortion was registered at Civil Line police station here following a complaint by one Prakash Bajaj who said that he "was being harassed over phone by an unidentified caller who told him that he had a CD of his master".
Raipur Superintendent of Police Sanjeev Shukla had claimed that about 500 "porn" CDs, Rs 2 lakh in cash, a pen drive, a laptop and a diary were seized from the journalist's residence, who was picked up at 3.30 am from Mahagun Mansion Apartments in Indirapuram by the state police team with the help of the Ghaziabad Police.
The SP said that Verma has been booked under Section 67 (A) Information Technology (IT) Act for possessing pornographic material.
Munot had demanded that the CD be examined for its genuineness and action taken against those involved in this "conspiracy".
Chhattisgarah BJP spokesperson Shivratan Sharma had alleged that state Congress chief Bhupesh Baghel was part of the "conspiracy" involving the "fake CD".
Later on the basis of Munat's complaint, a case was registered against Baghel, Verma and others.
The main opposition Congress had demanded that a probe be conducted by an independent agency under the supervision of the Supreme Court into the "sex video" row.
"The way the ruling BJP has reacted to the (sex CD) matter, it is clear that a government agency cannot probe this issue," Baghel had said during a press conference.
Find latest and upcoming tech gadgets online on Tech2 Gadgets. Get technology news, gadgets reviews & ratings. Popular gadgets including laptop, tablet and mobile specifications, features, prices, comparison.
India
CGBSE 12th Result 2020 Declared | The CGBSE has declared Class 12 board exam results today (Tuesday, 23 June). Students who appeared for the exam can visit official websites.
India
CGBSE 12th Result 2020 | Candidates who appeared for the CGBSE Class 12 exam can visit official websites - cgbse.nic.in and results.cg.nic.in. to check their results.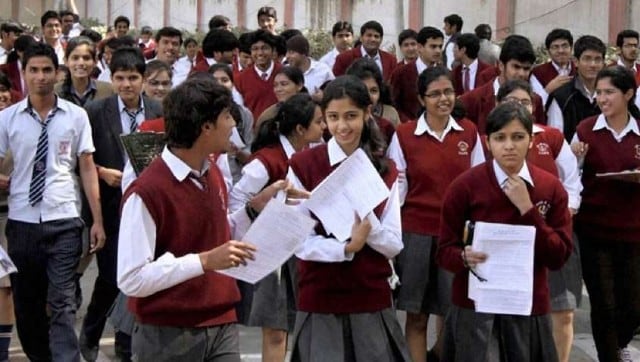 India
CGBSE 12th Result 2020 | The Chhattisgarh Board of Secondary Education (CGBSE) has declared the Class 12 board exam results today (Tuesday, 23 June).