Chhanda Gayen missing: Kin unhappy with rescue efforts
The missing Bengali mountaineer's family is unhappy with the first rescue team that was sent it. They have requested Mamta to send in another one.
Kolkata: Missing mountaineer Chhanda Gayen's family on Friday requested West Bengal Chief Minister Mamata Banerjee to send another rescue team to expedite the search for the mountaineer, citing inefficiency of the first team that was dispatched.
Gayen, the second woman from West Bengal to scale Mount Everest, has been missing since Tuesday after she was caught in an avalanche on the Kanchenjunga peak.
"We have spoken to Didi (Banerjee) and have requested her to move a different team to expedite the rescue. She assured us that the state government is trying everything," Gayen's mother told reporters here. Banerjee called up the family on Friday.
Gayen's mother said the family does not have faith in the three-member rescue team that was sent earlier. "They are not so brave...the rescue process is delayed. We do not have faith in the team. We want a different team. They keep on saying that the weather is bad but we can see it is not," she said.
State's Youth Welfare Minister Arup Biswas on Wednesday had said the team left for Nepal to assist the rescue operation.
Gayen's family also appealed to the state government to provide adequate funds to the sherpas involved in the search operation. Gayen and two of her sherpas were caught in an avalanche while scaling the western side of Kanchenjunga, the third highest peak in the world.
IANS
Find latest and upcoming tech gadgets online on Tech2 Gadgets. Get technology news, gadgets reviews & ratings. Popular gadgets including laptop, tablet and mobile specifications, features, prices, comparison.
India
Maintaining that no visitors will not be allowed inside pandals, the court also said that dhakis (traditional drummers) will be allowed in a 'limited number', just outside the no-entry zone
India
The pandals have also been told to set up barricades outside the pandals. For small pandals, the distance between its entry and the barricade has to be five metres, while for big pandals it has to be 10 metres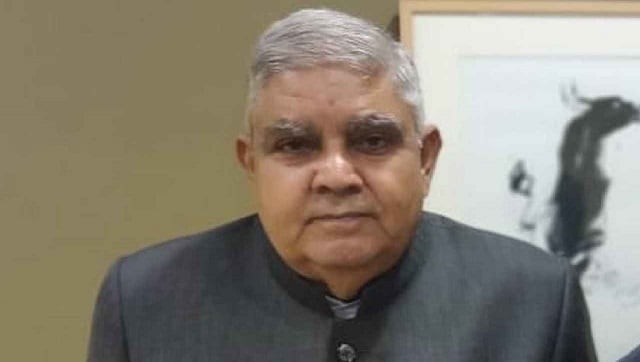 India
CPM leader Sujan Chakraborty termed sharing pictures of Bhattacharjee as "unethical" and said that the party had also objected to sharing of photos of ailing actor Soumitra Chatterjee