Chautala agrees with khaps, backs early marriage for women
The leader of Indian National Lok Dal has supported a recent suggestion by khap panchayats and wants girls to be married off at an early age to prevent rape.
After a khap panchayat endorsed marrying off girls earlier in order to prevent rape, the state's former chief minister Om Prakash Chautala has now backed the theory saying that the current situation in Haryana was similar to that in Mughal times and similar measures needed to be taken.
"People used to marry their girls to save them from Mughal atrocities and currently a similar situation is arising in the state. I think that's the reason khap has taken such a decision and I support it," Chautala was quoted as saying by NDTV .
The INLD party leader's remark comes on the day a 19-year-old Dalit girl was kidnapped and allegedly gang-raped by two men at Kaithal district in the state. The state has been rocked by a series of horrific rape incidents, 14 recorded in the last one month alone.
The National Commission for women and other groups have already condemned the statements made by Chautala.
A member of one khap panchayats, a local community body in the state, had come out with a bizarre suggestion that the marriageable age limit for women should be abolished, and girls should be married off as early as possible to decrease incidents of rape.
"Boys and girls should be married by the time they turn 16-year-old, so that they do not stray... this will decrease the incidents of rape," Sube Singh, a Khap representative, had said earlier.
Chief Minister of Haryana Bhupinder Singh Hooda and his government have been severely criticised for failing to provide security to the women in the state.
Yesterday, while visiting the family of a Dalit rape victim in Jind, Congress president Sonia Gandhi had said law making was not in the hands of khap panchayats. However, she refused to comment on the action taken by the state government, and said that rapes were reported across the country and are not restricted to Haryana alone.
Find latest and upcoming tech gadgets online on Tech2 Gadgets. Get technology news, gadgets reviews & ratings. Popular gadgets including laptop, tablet and mobile specifications, features, prices, comparison.
India
The former US president writes that the transition to a more market-based economy in the 1990s unleashed the extraordinary entrepreneurial talents of Indians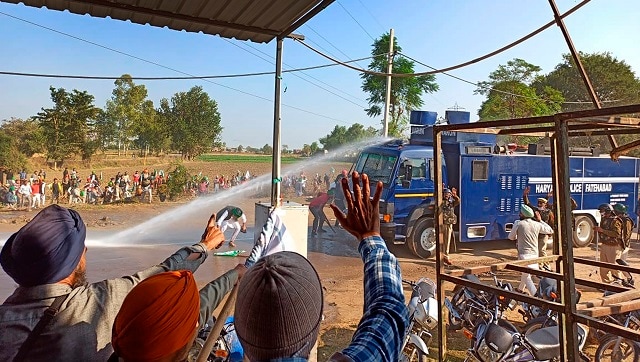 India
Haryana Police and Punjab farmers travelling towards Delhi in their tractors and trolleys as part of a protest against recent farm laws were locked in a confrontation on Thursday morning at the Punjab-Haryana Shambhu border
Politics
The 71-year-old leader died at 3.30 am after suffering from multiple organ failure, 10 days after he was admitted to the Medanta Hospital in Gurugram