Beed: A chargesheet has been filed in a local court against two doctors for allegedly aborting foetuses illegally at their hospital, police said on Thursday.
The investing officer in the case, inspector Vidyanand Kale, said that they have filed charge sheet against doctors Shivaji Sanap and his father-in-law Shrihari Lahane and 20 other persons for allegedly aborting foetuses of three women at their hospital on June 2, earlier this year.
The 20 others, who are also named in the chargesheet, include medical experts, staff of Sanap's hospital and parents and in-laws of the women, whose abortions were performed.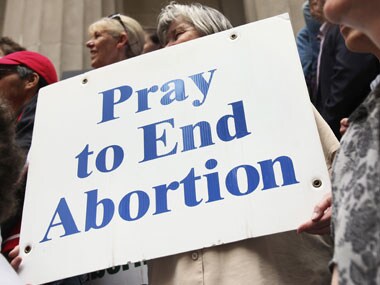 Two female foetuses, of eight and five months, were found dumped in the dry basin of Bindusara river in the city on June 2, 2012.
Investigations had revealed that on the same day, another six-month old foetus of an unmarried 17-year-old unmarried girl was also allegedly aborted at the same hospital.
Shivaji Sanap has been booked under various sections of the IPC, Pre-conception and Pre-natal Diagnostic Techniques (PCPNDT) Act and Medical Termination of Pregnancy (MTP) Act, for abortions performed beyond five months of pregnancy.
The Maharashtra government is considering to appoint senior lawyer Ujjwal Nikam as the special public prosecutor to conduct trial in the case, official sources said.
PTI
Updated Date: Sep 06, 2012 14:42 PM