Charge-sheet filed against Iqbal Kaskar, Chhota Shakeel in extortion case
All the accused - Iqbal Kaskar, Sayyed, Shaikh and Gangar - are currently in judicial custody till 2 December.
Thane:  The police on Tuesday filed its charge-sheet against Iqbal Ibrahim Kaskar, brother of absconding mafia don Dawood Ibrahim, in the extortion case of a Thane builder, an official said in Thane.
The charge-sheet has also named another fugitive mafia operative Chhota Shakeel and other known or unknown gangsters, besides other co-accused Israr Jamil Sayyed, Mumtaz Ejaz Shaikh and Pankaj Gangar.
"We have filed the charge-sheet running into 1,645 pages before the Thane Special MCOCA Court today (Tuesday) against the accused in the extortion case registered by builder Suresh Jain," Investigating Officer Rajkumar Kothmire told IANS.
He said that accused have been charged under Indian Penal Code Section 384, 386, 387, 34 and 120(B), and Maharashtra Control of Organised Crime Act Section 3(1)(ii), 3(2), 3(4) and 3(5), registered by the Kasarvadavali Police Station in Thane.
Kothmire said the charge-sheet pertains to the first (of total three) extortion case lodged against Iqbal Kaskar and others in which they extorted four residential flats in a posh area of the city besides Rs three million (Rs 30 Lakhs) from the complainant.
All the accused - Iqbal Kaskar, Sayyed, Shaikh and Gangar - are currently in judicial custody till 2 December.
Kothmire said the details of the investigations including how Iqbal Kaskar made several visits to Thane in 2016-2017, how his associates Sayyed and Shaikh helped him in taking forcible possession of the four flats in a posh housing complex on Ghodbunder Road, etc, are highlighted in the chargesheet.
Among the evidences gathered against the accused includes phone call records, in which they threatened builders and developers using the name of Kaskar to strike terror in the victims.
It also lists how Sayyed was found occupying one of the four flats when the Thane Police's Anti-Extortion Cell (AEC) raided the premises in September after the builder filed his complaint.
Police have said that Iqbal Kaskar allegedly sold the other three extorted flats and the money was laundered, which is the subject matter of a separate investigation being conducted by the Enforcement Department, Mumbai since October.
It may be recalled that Iqbal Kaskar was picked up from his home on the night of 18 September, when he was enjoying biryani and watching the 'Kaun Banega Crorepati' show on television, by Thane AEC Chief Pradeep Sharma and his team.
The development created a major sensation and later the Thane AEC lodged two other cases against him, including one in which the three Kaskar brothers - Dawood, Anees and Iqbal - have been named as accused together for the first time.
Later, Thane Police Commissioner Parambir Singh said Iqbal Kaskar had been running the extortion racket since quite sometime by threatening several realtors in Mumbai, Thane and Navi Mumbai, and at least three cases have been registered against them so far.
India
A Thane court has remanded fugitive don Dawood Ibrahim's brother Iqbal Kaskar in police custody in connection with an extortion case.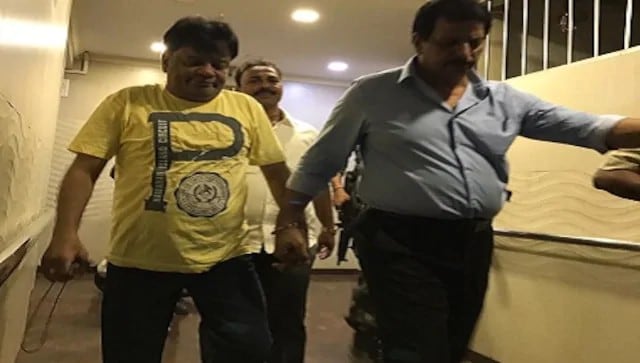 India
MCOCA has been invoked against underworld don Dawood Ibrahim's younger brother Iqbal Kaskar and key aide Chota Shakeel in an extortion case, several media reports said on Wednesday.
Fwire
India today welcomed the US move to designate underworld don Dawood Ibrahim's two top aides Chhota Shakeel and Tiger Memon as key drug traffickers.