Changing face of Islamic terror: State-backed terrorism in 2000 to lone-wolf attacks in 2015
With the start of the 21st Century, communal terrorism escalated and became more frequent. The worst period was between 2003 and 2008 when 28 major cases of bombings occurred across the country. There was a gradual shift in the modus operandi, use of arms and ammunitions, and the main players in the game.
March 1993: Bombay bombings; 259 killed.
December 2000: Terrorist attack on Red Fort; 3 killed.
October 2001: Jammu and Kashmir Legislative Assembly attack; 38 killed.
December 2001: Parliament attack, New Delhi; 7 killed.
July 2006: Mumbai train blasts; 209 killed.
September 2008: Delhi bombings; 36 killed.
November 2008: Mumbai attacks: 171 killed.
This list is not final.
Far from it. There are many deadly blast incidents that occurred across the country before and after 2000. But with the start of the 21st Century, communal terrorism escalated and became more frequent. The worst period was between 2003 and 2008 when 28 major cases of bombings occurred across the country. There was a gradual shift in the modus operandi, use of arms and ammunitions, and the main players in the game.
"There had been a major escalation in terror incidents in 2007 and 2008, outside Jammu and Kashmir due to a strong Pakistani push to take terror outside the state to other parts of India. The objective was to show the emergence of indigenous terrorism (not Pakistan-backed) in the country," says strategic expert Ajai Sahni.
The dream of having a Global Islamic Caliphate made terror outfits more focussed and ideologically-driven. The Indian subcontinent became an important target as jihadists invoked the Hadith (an oral tradition attributed to Prophet Mohammed) that a great battle (final battle) would be fought in India (Ghazwa-e-Hind) between true believers and unbelievers before the end times. This they believe would lead to the ultimate formation of Islamic Caliphate.
The shift
Prior to 2000, the terror attacks like 1993 Bombay bombings were allegedly backed by Pakistan's premier military operated intelligence agency — Inter-Services Intelligence (ISI), in association with local underworld criminals like Dawood Ibrahim and his D-Company. The targets of the attacks were mainly the metros or cities, where blasts were conducted in populated public places or markets and inside trains, which was rare.
With the advent of new century, the terror operators chose India's top most institutions of national importance like the Parliament, legislative Assembly, Red Fort etc to have the maximum terror impact. According to counter-terrorism experts, the objective was to send a strong message globally and let people know about the emerging brands of terror outfits involved in such attacks.
"Post-2000, there has been a considerable escalation in Islamic terrorism due to the global effect and emergence of big terror outfits like Taliban, al-Qaeda, unlike in the past. Now the theological-based discourse dominates like creating Global Islamic Emirate. The beginning of the new century has witnessed strong ideologically driven outfits and operators, as they look beyond this material world to drive their point home," said Alok Bansal, director, Centre for Security and Strategy, India Foundation.
Emergence of big players
The 15 years of this century has witnessed involvement of big terror outfits and affiliates in the country.
In September 2014, Al-Qaeda chief Ayman al-Zawahiri announced the formation of Al-Qaeda in the Indian Subcontinent (AQIS), and his ally Maulana Asim Umar gave a call for global jihad by Indian Muslims.
Though no direct involvement or setting up of a branch of Al-Qaeda has been established, but the footprints of other groups like Lashkar-e-Taiba (LeT), Lashkar-e-Qahhar (with possible links with LeT), Jaish-e-Mohammed (JeM), Indian Mujahideen etc were found allegedly involved in the attacks.
Threats and challenges
Radicalisation: Radicalisation of Indian youth into the fold of terror groups has not only emerged as one of the most potential threats, but has also posed a serious challenge for the security agencies.
"We've seen the cases of four youth from Kalyan in Mumbai who went to Syria to join Islamic State (IS) or Bengaluru-based techie Mehdi Masroor Biswas, who was handling a Pro-IS Twitter handle. It has nothing to do with the educational background or economic status. It's a matter of conviction and radicalisation. Primarily, these youth are led to believe on the basis of theological justification, unlike as it's believed that it's injustice, poverty or an aggrieved person joins fundamentalist outfits. There's a need for a counter-narrative based on theology. This is not a law and order," said Bansal.
"Deradicalisation is a covert process and intelligence agencies have been doing it. Openly announcing a scheme never helps, rather it causes alienation. There are attempts to extrapolate radicalisation in the name of IS, which is a political agenda. There's a miniscule section that's radicalised," remarked Sahni, executive director, Institute of Conflict Management.
Illegal migration: An accidental blast in a bomb making unit at Khagragarh in Burdwan district in West Bengal on 2 October 2014, wherein two persons were killed, has exposed the danger of illegal migration from Bangladesh to West Bengal, Assam and other North East states.
"The effect of illegal migration from Bangladesh to West Bengal, Assam and NE states is evident and dangerous. There are many Jamat-e-Mujahideen Bangladesh (JMB) operators who have got infiltrated, after facing heat from their own country. Now these states have become a safe haven for them to operate," said counter-terrorism analyst Anil Kamboj.
Illegal Madrasas: After Burdwan blast, the intelligence agency reports came up with a large number of illegal madrasas set up along the states bordering Bangladesh.
"Not all, but a few of them are potential centres of indoctrination. The preachers spew anti-national venom and closed-Wahabi ideology. Mushrooming of such Madrasas, whether in J&K or Bengal is a disturbing trend in this century," observed defence analyst Major-General (retd) Dhruv Katoch.
Indian labourers working in the Gulf: "Many of these workers living in the camps in Gulf countries get indoctrinated. There is no official record about such workers, who left India, came back radicalised and settled in Kerala. They often act as sleeper cells for terror outfits," added Katoch, former director, Centre for Land Warfare Studies (CLAWS) .
Role of global outfit Islamic State (IS): Post-2010, the IS — despite having no presence in the Indian subcontinent — has acted as a strong luring factor for the youth. "There's a kind of romanticism in the form of 'struggle' attached to it. We've reports that films related IS macabre have been shown in Kashmir, North East and parts of UP, which are highly motivating," said Kamboj, a former senior fellow, Institute of Defence Studies and Analysis (IDSA).
Technology: Social media, use of Facebook, websites and online indoctrination has set a new trend in 21st century's terrorism. "Lone wolves are a product of this. Someone sitting in a remote place gets radicalised," Kamboj remarked.
"Technological advantage is both for the security agencies and terrorists. While, terrorists are not bound by any bureaucratic red-tapism and quickly respond, the government takes months to decide and act," said Sahni.
Arms and ammunition: "Like in the past, terrorists are using the AK-47 and 56 or 90 series. But, the latest addition is the improvised explosive devices (IEDs), which are deadlier now, with less explosive and more damage-causing efficacy. Use of powerful radio-sets, satellite phones and lighter version of night vision devices is a big challenge in countering terrorism," added Kamboj.
Policy
Since the mid-1980s, India's share of terrorist-related incidents and civilian casualties has risen exponentially. Experts opined that lack of a comprehensive national policy on counter-terrorism like in the US, UK or Canada is detrimental in combating terrorism in India.
"It's apparent that existing internal security policies and primary instruments for tackling law and order, and internal security have not been able to cope with growing challenges… The terrorist organisations seem to have perfected their modus operandi — serial high-intensity blasts in crowded places in metropolitan cities gets them the best results — maximum damage and the loudest message. We need a comprehensive Centre-state strategy to deal with different insurgencies and communal terrorism," wrote General (retd) VP Malik, former Chief of Army Staff in one of his articles.
Added Sahni, "Policy statements make no difference; it's implementation that matters. Capacity and capability are critically important. We have always been under-resourced due to inadequate funding to counter terrorism. Though manifest threat in India has diminished, we're as vulnerable today as in 2008."
Check out Firstpost's collection on how the past 15 years transformed sports, entertainment, technology and more in F.Rewind
Explainers
The grand jury that indicted Donald Trump has heard evidence of another hush money payment made to Playboy playmate Karen McDougal. Experts say this could mean additional charges for the former president or that lawyers are attempting to show a pattern with regard to paying off women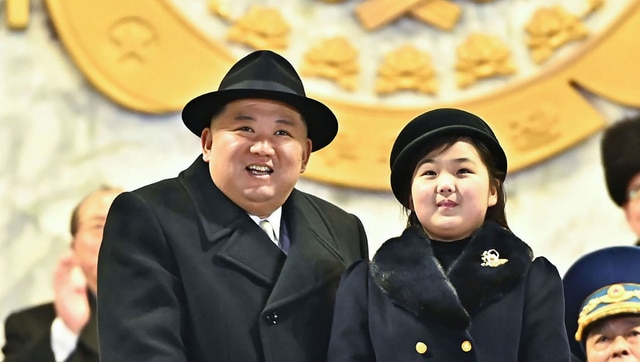 Explainers
The White House has said North Korea is attempting to trade Russia weapons for food and that Moscow may even send a delegation. This comes as Pyongyang faces its worst-ever food crisis under Kim Jong-un's 11-year rule
Explainers
Democratic lawmaker Aisha Wahab introduced the bill just a month after Seattle voted to outlaw caste discrimination. This issue has come to the fore in California since 2020 when the employment regulator sued Cisco Systems on behalf of a low-caste engineer. But some claim it will further fuel instan