Chandraswami: The life and times of self-styled godman who became controversy's favourite child
Chandraswami's fortunes began to dip sharply after PV Narasimha Rao's departure from the political scene in 1996
Was he a saint or a sinner? A fortune teller or a fixer? A powerful spiritual  leader or an insidious power-broker?  A guru or a guru ghantal (dishonest/insidious/fraudster)?
The life and times of the 69-year-old Chandraswami, who died of multiple organ failure in a Delhi hospital on Tuesday, 23 May 2017, showed that the dividing line between the two was often very, very thin — and depended on the eyes of the beholder on the one hand, and  law of the land on the other. His admirers hail him as an enlightened entity; his critics see him as an unapologetic and unscrupulous middleman.
Born in Rajasthan in 1948 to a money lender who shifted base to Hyderabad, the  fifth of nine siblings, Nemi Chand Jain rapidly transformed  into an astrologer, a mind reader, a tantric — and Jagadacharya Chandraswami. His trademark big red tilak, white silk robes, flowing beard and huge rudraksha mala helped him stride into the corridors of power, create a vast empire — which may be crumbling now but could, following his demise, become a bone of contention among his followers — and a huge following, both among the rich, powerful and mighty as well as among the good, bad and ugly, within and outside the country. Chandraswami with his associates (including Kailash Nath Aggarwal, known as Mamaji), ruled the roost as the power behind the throne.
While Chandraswami's proximity to prime ministers P V Narasimha Rao and Chandrashekhar gave him an exalted status, his extended and extensive circle included British Prime Minister Margaret Thatcher, the Sultan of Brunei, actress Elizabeth Taylor, Bahrain's Sheikh Isa bin Salman Al Khalifa, Saudi  arms dealer Adnan Khashoggi, Tiny Rowland, Iraqi leader Saddam Hussein, the al Fayed brothers of Harrods and underworld don Dawood Ibrahim, among others.
Since the early 1970s itself, he made it a point to establish contact with anyone of any consequence and ranging from Jayaprakash Narayan in his early days to cabinet ministers, governors,  prominent personalities and lesser leaders who would come flocking to his door to seek his help in getting prime posts and assignments or getting their work done. He made no secret of his access to prime ministers Indira Gandhi or  Rajiv Gandhi.
It was only a matter of time before the self-styled godman turned into controversy's favourite child; his aura of holiness laden with allegations of unholy acts that included blackmail, cheating, shady deals, violation of the Foreign Exchange Regulation Act and other criminal charges, including murder. As a result, in the 1980s and 1990s, Chandraswami and controversies were considered virtually synonymous — so much so, that for many, the term 'godmen' no longer had the stamp of holiness.
Chandraswami: The rise and fall of the 'shaman-shyster' is traced in this book on India's godmen
The most serious of these controversies was the Congress party's allegation linking Chandraswami with Rajiv Gandhi's assassination in 1991. The godman was investigated for his alleged role by the Milap Chand Jain Commission when it was alleged that he had used Khashoggi and other international contacts to arrange and transfer funds to the Liberation Tigers of Tamil Eelam (LTTE) which was behind the assassination. In a twist of fate, Rao had — under pressure — set up the panel which came out with its report in 1998; the report had an entire volume devoted to the 'Kali worshipper'. The Enforcement Directorate also launched a probe into his alleged role as financier of the operation. He was banned from travelling abroad, but this ban was lifted in 2009.
The income tax authorities raided his ashram and found proof of payments of $11 million to Khashoggi, who was said to be the middleman along with Iranian arms dealer Manucher Ghorbanifar in the Iran Contra affair relating to the arms-for-hostage exchange, which created a huge political scandal in Reagan presidency in the US.
Chandraswami was arrested in 1996  during the Rao regime for cheating London-based  businessman and pickle king Lakhubhai Pathak of $100,000. Accused of violating the Foreign Exchange Regulation Act on a number of occasions, the Supreme Court in June 2011 slapped a fine of Rs 9 crore on him.
There are a number of stories  of how Chandraswami established, nurtured and used his linkages just as there are as many of political and other leaders using him to serve their ends. These include speculations that his services were solicited to involve V P Singh in the St Kitts affair.
Former diplomat and minister K Natwar Singh, in his book Walking with Lions — Tales from a Diplomatic Past, gives a graphic account of how, armed with recommendations, Chandraswami came to him in London in 1975 to seek an appointment  with Thatcher. The godman gave her a talisman to wear, predicted her anointment as prime minister and earned a faithful disciple and friend for life. He had impressed her —as he did  his potential friends and clients — by making them write their questions on separate pieces of paper and then repeating these to them.
It is said that Chandraswami met Rao sometime in the early 1970s when he was performing a yagna in Hyderabad. It set off a close relationship that soared when the Congress leader became India's prime minister from 1991-96. During this period, Chandraswami constructed  a sprawling ashram — Vishwa Dharayatan Sansthan — in  the Qutub Institutional Area in South Delhi  and he and the institution became the centre of power and fortune seekers under the Rao dispensation, much like Dhirendra Brahmachari had been during the Indira Gandhi era. Indeed, it is said that Chandraswami was allotted the land during the Indira regime. There are reports that during Rao's tenure, he tried to play a mediator on the Ayodhya issue and seek Brunei's help to help meet India's financial crisis. And when the idols of Ganesha began to slurp on milk, he claimed that he had invoked the lord to do so.
Chandraswami's fortunes began to dip sharply after Rao's departure from the political scene in 1996 and the series of charges and probes against him. If he figured in headlines, it was often for the wrong reasons — as for instance in 2004, when the CBI sought the Delhi High Court's permission to inquire into the death of Rajinder Jain, who was believed to be a key link to the godman in the Rajiv Gandhi assassination case or in 2014 when a businessman lodged a complaint  with the Delhi Police that he was robbed of his gemstones worth Rs 3 crore at  Chandraswami's ashram.
Find latest and upcoming tech gadgets online on Tech2 Gadgets. Get technology news, gadgets reviews & ratings. Popular gadgets including laptop, tablet and mobile specifications, features, prices, comparison.
Politics
This would be the third expansion of the Cabinet since Yediyurappa assumed charge in July 2019 after the collapse of the Congress-JD(S) government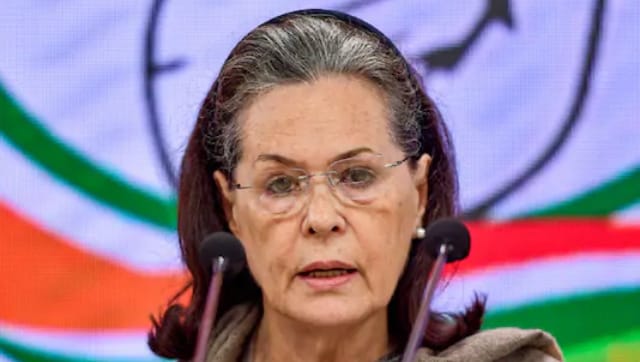 India
The Congress president said more than 50 protesting farmers have lost their lives thus far due to the government's 'apathy and neglect'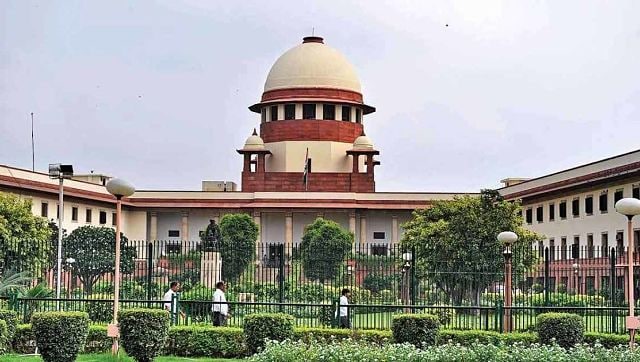 Politics
On 24 August, the high court had asked the Rajasthan Assembly Speaker to decide within three months the disqualification petition filed by BJP MLA Madan Dilawar against the merger of six BSP MLAs with the Congress