Rs 500, Rs 1,000 notes banned: Did Chandrababu Naidu's letter plant idea in Narendra Modi's mind?
The Rs 13,000 crore worth of disclosures from Hyderabad are a mere tip of the black money iceberg that runs in Andhra Pradesh, and simply demonetising Rs 500 and Rs 1,000 notes will not help
Editor's note: Firspost reported on 27 October that Andhra Pradesh Chief Minister Chandrababu Naidu proposed to ban Rs 500 and Rs 1,000 notes to curb corruption in his state. He had even written to Prime Minister Narendra Modi, seeking his intervention. We can't verify that Modi heeded Naidu's call, but he most certainly granted the AP CM his wish. Here's the piece we ran:
Just few hours before the expiration of the Income Declaration Scheme (to disclose black money), officials at the Income Tax Towers at AC Guards in Hyderabad were in for a shock. A frail-bearded individual who claimed to be Gopalan had brought thirteen suitcases full of assorted currency, some in haphazard bundling. There were seven American Tourister suitcases with Rs 1,000 notes, and the rest with Rs 500 notes. It took a dozen of IT sleuths and half a dozen counting machines to complete the task in five hours.
The officials did not mind though, as the Finance Ministry ranked the team first, and announced a bonus for them all. "He made us famous and took us to top of the list," says a senior IT official with glee.
It was not just the IT officers who were gleeful though. The ruling Telugu Desam Party (TDP) too were in joy. The frail Gopalan had given them enough grist to start a mudslinging fest.
Immediately following this episode, Andhra Pradesh Chief Minister Chandrababu Naidu launched a verbal attack on his opponent and Opposition leader YS Jaganmohan Reddy. "I want the Centre to demonetise all the Rs 1,000 and Rs 500 notes if it really wants to end the reign of black money in the country," he said.
Naidu did not stop at this statement, though. He went ahead and wrote a letter to Prime Minister Narendra Modi with his demand, but not bothering to explain his logic behind it. The publicity wing of the ruling Telugu Desam Party (TDP) then launched a tirade against Jagan, alleging that he was the one who disclosed the hoard, citing sources from the NDA government.
Slugfest over black money
Sources told Firstpost that after the Congress came to power in 2004, Jagan had paid an income tax of Rs 7 crore against Rs 2.9 lakh he paid in 2002. In the wake of CBI cases foisted on him in 2012-13, Jagan had made advance tax payment of Rs 84 crore. In the 2014 election affidavit, he had mentioned an asset base of Rs 416 crore and liabilities of Rs 137 crore. In the year 2015, Jagan made an advance tax payment of Rs 22 crore. These figures are also bandied about by the TDP to fling mud at their main Opposition party, hoping that some of it will stick.
But Jagan and YSR Congress party leaders are not silent spectators. They ask how Chandrababu Naidu became rich with just two acres of ancestral property in his native Naravaripally village of Chittoor. They allege that Naidu amassed wealth during his first tenure, and now again in the current tenure. "Naidu had made corrupt money worth Rs 1.32 lakh crore after Amaravati, Pattiseema, Polavaram and Rayalaseema (irrigation) projects," says Ambati Rambabu, YSRC spokesperson.
If Naidu could write a letter to the Prime Minister, so could Jagan. So, he wrote to the PM demanding all names involved in the disclosure of Rs 13,000 crore worth of black money in Hyderabad to be made public. "Why is Chandrababu alone privy to that information and not the public?" he asked in a two-page letter. The Prime Minister's Office has not responded to either of these letters. "It is also an irony that just recently AP, under Naidu, has been ranked as the most corrupt state in the country by National Council for Applied Economic Research (NCAER)," adds Jagan.
Naidu's son Lokesh jumped into the fray to take on Jagan disclosing family assets for the sixth time since 2011, an exercise Naidu began five years ago to gain a "Mr Clean" image ahead of polls. Naidu declared a net worth of Rs 3.73 crore (1,312 times less than Jagan) and his wife Bhuvaneshwari net worth was Rs 33.66 crore. Son Lokesh declared Rs 14.5 crore, daughter-in-law Brahmani declared Rs 5.38 crore and his grandson Devansh Naidu Rs 11.7 crore. "No other political family has declared its property list in such a transparent manner," said Lokesh, as he made the declaration.
Andhra: Hub Of black money
Andhra Pradesh and Telangana, though separate states now, boast of a heritage of rich agricultural activity even before Independence. Wealth distribution, though, was uneven. While only four districts in Telangana had the potential for economic activity, the entire coastal region of what is now Andhra Pradesh, flourished, and with it, large scale corruption.
Black money dominates the lifestyle of the coastal regions — for instance, during Sankranti Pandugalu (harvest festival), mango and banana plantations are hired for week-long gambling, wine and women, an attraction for politicians and businessmen from across the country, who participate as guests.
A small village near Mogalthuru (native to film star Chiranjeevi) was known for its fine collection of Harley Davidson bikes, Lenovo laptops, Apple iPhone 6 smartphones, and Paris Hilton fashion. Recently one resident of this village acquired a Rolls Royce Phantom car, and it made a journey of only three kilometres every evening, because that was the length of the only motorable road in the village. "I earn as much as Rs 72 lakhs as my share from paddy, sugarcane and tobacco crops twice a year. I pay no tax and can buy anything," says Sunil Raju, a farmer in Mogalthuru village.
Hyderabad: The new hub
In pre-Independent India, Hyderabad has always been a seat of enormous wealth. The last Nizam, Osman Ali Pasha, even doled out a plane load of gold to Pakistan in the initial days of its making. After his death, most of his wealth was squandered by his adopted son Nizam Mukkaram Jah and his brother Muffakam Jah.
From 1983, money began pouring into Hyderabad when Seemandhra industrialists saw opportunity and were assured of fair play by the TDP which had come to power for the first time. The vast agricultural wealth of Seemandhra flowed into Telangana. Farmers of Seemandhra ventured not only into Hyderabad, but also made investments wherever there was irrigation potential — Nizamabad, Karimnagar, Nalgonda and Khammam in Telangana; Raichur and Bellary in Karnataka; and Nanded, Aurangabad and Sholapur in Maharashtra. "Without political support, it is impossible to make huge investments and tackle the power of local musclemen," explains Vadde Shobanadeswar Rao, a former TDP minister and businessman from Vijayawada.
Most of the agricultural income has gone into creation of IT infrastructure in the city's IT corridor and in creating residential spaces in Manikonda, Gachibowli, Nizampet, Jubilee Hills, Shamshabad and Shamirpet.
Rise of a parallel economy
Everybody wanted to cash in. A journalist-turned-real-estate-agent, Govind Reddy would have sack loads of currency in his car to buy vacant land available in the city. When he died in a car accident in 2008, police were shocked to find Rs 2 crore worth currency in his car. Farmers and small land holders around Hyderabad, Ranga Reddy and Medak districts had a windfall when Hyderabad became a major hub for IT activity under the initiatives of Chandrababu Naidu, and then BJP-led NDA government under Atal Behari Vajpayee. An acre of private land was quoted at Rs 10-15 crore during that boom period.
The story of K Raghunath Reddy is illustrative of the conditions prevailing at the time. Reddy, a school teacher with three acres in Manikonda, says he almost had a heart attack when buyers offered him Rs 10 crore per acre. His family wanted him to sell just one acre so that they could build a house with a courtyard to keep two buffaloes. "He asked the buyers to give him just Rs 1 crore at the time and keep the rest in deposit until he decided to make investments. Even then he could not handle the cash and spent most of it on a Singapore-Bangkok tour with family, and kept the rest in his toilet/bedroom in plastic bags," said a family member who did not wish to be named. Reddy took his entire family and neighbours on a Singapore tour for a week, hosted by the buyers. He bought a Zen car for each of his family members as well, and installed air conditioners in his courtyard for the buffaloes.
The parallel black money economy also bred social and communal unrest, according to social analysts. "The rise of Maoism, a louder, shriller Telangana movement, the Seemandhra agitation, the birth of the TDP, failure of Chiranjeevi's Praja Rajyam party, growth of MIM, formation of YSRC — all of these are a fallout of the support or lack of it by these parallel forces," says Nageswar Rao, a senior columnist based in Hyderabad.
This black parallel economy also dominated media circles. "How did ventures like Udayam, Vartha and Metro fail while others with highly prejudiced content are on top of the charts," asks Rao.
A study conducted on the economic wealth of Andhra and Telangana by the Centre for Economic and Social Studies (CESS) in the wake of Telangana agitation, identified that huge parallel economy of both the regions were behind the protests. "They are fanning and funding, and function as custodians of this regional battle," says the study submitted to the Justice Srikrishna Committee which was in charge of bifurcation. The same agency had surmised then that that the parallel black economy of the erstwhile united AP was worth over Rs 25 lakh crore.
The illegality runs deep and has a long history. Unfortunately, for Chandrababu Naidu, simply demonetising Rs 500 and Rs 1,000 notes will not help. And the Rs 13,000 crore worth of disclosures from Hyderabad are a mere tip of the black money iceberg.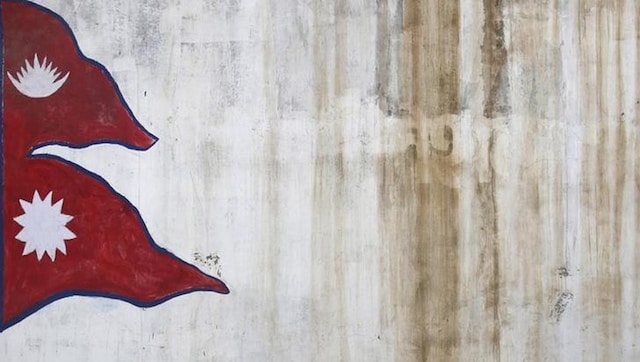 World
Budget Holiday means the Government of Nepal is unable to spend from the State treasury. This is probably the first time in Nepal that government expenditures are likely to be suspended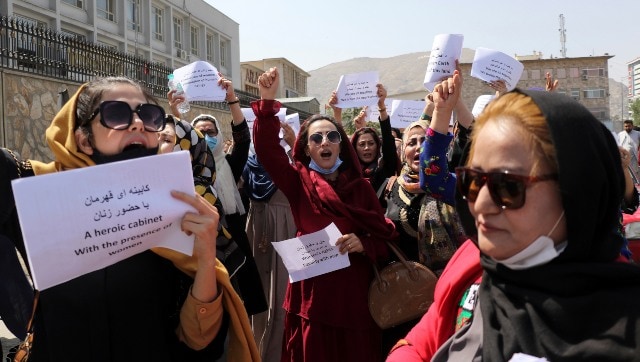 World
Recent controversial comments by Taliban leaders, like that of Hashimi, have exposed the Taliban's true nature as it ignores women, who make up half of the population of the war-torn country
India
CPEC is a part of China's most ambitious project 'Belt and Road Initiative', aimed at renewing the country's historic trade routes in the coastal countries of South-East Asia