Centre's move to scrap MP airfare DA draws flak across party lines: Narendra Modi faces side-effects of political reform
When Narendra Modi govt proposed in the Budget that the DA should be scrapped, MPs from across party lines got together to protest the proposed withdrawal.
Machiavelli said, "the ruler's virtuous actions can also bring harm". He cites the example of Pertinax, the Roman emperor who after taking over from his predecessor Commodus, mandated his soldiers to live an honest and Spartan life. These soldiers were accustomed to living licentiously under Commodus. They started hating Pertinax for withdrawing their privileges and he was overthrown and assassinated soon. His army then even auctioned the post of the emperor, bringing the state of affairs to an abysmal low.
In the same vein, many Members of Parliament across party lines are cross with Prime Minister Narendra Modi. Why?
As per the Salary Allowances and Pension of Members of Parliament Act, the MPs undertaking air travel were entitled to the airfare plus a Dearness Allowance (DA) equivalent to one-fourth of the airfare.
An RTI revealed that the total expenditure of Travel Allowance (TA) and Dearness Allowance (DA) of all members of the Lok Sabha in one year from April 2016 to March 2017 was Rs 95,70,01,830 (95.7 crore) while the total expenditure of all Rajya Sabha members in a year from April 2016 to March 2017 was Rs 35,89,31,862 (35.89 crore).
Though nowhere is it mentioned that members are entitled to fly business class or any other special class, MPs themselves assumed the meaning of air travel as business class or other special classes.
However, the point of contention was not flying Business Class but the DA (experts acknowledge that Business Class fare, when available to senior bureaucrats, cannot be denied to MPs because of their greater seniority). But to extract the highest possible DA, some MPs started booking tickets when the tickets were at their highest price.
The DA claimed reached well over a million rupees annually for the biggest errants. Unnecessary air travel to claim the linked DA also seemed most probable.
When the magnitude of this expenditure on TA and DA allowance came to public light and it was proposed in the Budget (2018-19) that the DA should be scrapped, MPs, across party lines, got together to protest about this proposed withdrawal. The emissary finally chosen to convey their discontentment to Modi was Ananth Kumar, the minister of Parliamentary Affairs. His representation to the prime minister, as expected, drew a nought as the latter did not relent.
Then came the cheeky proposal that the MPs raise their objections on the floor of the Parliament during the budget discussion. MPs were shy of biting that bullet, fearing how such a protest would make them look in the public eye. The amendment withdrawing the DA on air travel was thus passed through the Finance Bill 2018.
This is the first direct hit on MPs wallets, who will now try and find other non-vocal ways to register their protest.
The early figures that are coming in say that the attendance at Parliamentary Committee meetings has already started dwindling. The Business Class seats are vacant and so are the seats in the Parliamentary Committee meetings (experts opine that while backdoor methods of making money should indeed go, MP salaries need revision and their attendance, activities and performance should be monitored).
It will be interesting to see whether in the last analysis this retraction of the DA brings greater benefit or harm.
One reason that Pertinax lost his throne, as well as his life, was that he brought too much reform too soon. This suddenness cost him dearly. Though Modi is moving, the pace is slow. He has a long way to go. From banning red beacons atop cars, to cutting this DA, to decriminalising politics as promised.
The direction seems right, the pace not suicidal and the big outcomes still far away. Skilful navigation must continue.
The author is a public intellectual. More writings available at www.pavanchoudary.in
Find latest and upcoming tech gadgets online on Tech2 Gadgets. Get technology news, gadgets reviews & ratings. Popular gadgets including laptop, tablet and mobile specifications, features, prices, comparison.
Entertainment
While there's no doubt that online shows entertained and even comforted us during these trying past few months, there's also no doubt that they'll never match up to the experience of watching a concert in person. And sadly, they don't seem to be matching up in terms of income for artists either.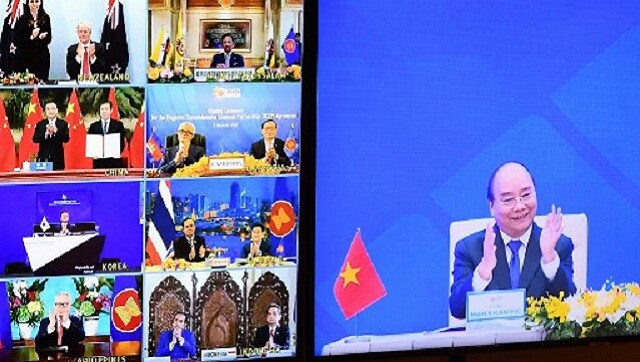 India
For now, there are a handful of major economic concerns that preclude India from considering the RCEP... and one rather formidable geopolitical one
India
MSP was started in the 1960s when India was a food-deficit nation and it has skewed India's farm economy towards a handful of crops.