Centre to make registration of adoption under Hindu law mandatory to check trafficking
Parents adopting a child under Hindu Adoption and Maintenance Act could be required to mandatorily register with country's apex adoption body
New Delhi: Parents adopting a child under the Hindu Adoption and Maintenance Act (HAMA) could soon be required to mandatorily register the adoption with country's apex adoption body as part of efforts to check trafficking, a senior government official said.
Prospective parents can adopt a child under the stringent Juvenile Justice (JJ) Act, 2015. Additionally, Hindus, Buddhists, Jains, and Sikhs have the option of formalising an adoption through the 60-year-old HAMA.
Officials say that while the JJ Act has provisions for verifying the source of the child as well as a thorough background check of the prospective parents, these pre-requisites are missing from HAMA, thereby, allowing many to take advantage of its loopholes.
"The ministry of women and child development has prepared a draft Cabinet note proposing an amendment to HAMA in order to make it compulsory for parents to register with the apex adoption body, Child Adoption Resource Authority (CARA)," a ministry spokesperson said.
The note is being circulated among the ministries of finance, home affairs and law and the Prime Minister's Office before it is taken up by the Union Cabinet, the official said.
"Adoption under HAMA is very simple and two Hindus can exchange a child after filing a deed. We did a sample check and discovered that the number of adoptions under HAMA is too high and we suspect that a lot of these involve trafficked children," the spokesperson said.
The ministry has proposed changes to HAMA so that parents who adopt a child mandatorily register their deed of adoption on CARA's web portal, following which they will be issued a certificate of adoption.
CARA CEO Lieutenant Colonel Deepak Kumar said that the move will allow it to maintain a 'national adoption register' which will compile data on adoptions under HAMA, in addition to those that take place through its web portal.
"HAMA is a big hole in our net. We need to widen our net so that we can monitor all adoptions. But first, we need to record these by having a national adoption register," Kumar told PTI.
The official explained that the adoption agency carried out a study where data from one of the total 22 sub-registrars in Delhi was collected, which showed that 145 adoption deeds were registered in the past three years.
He added that if this data is extrapolated, it can be assumed that over 3,000 children were adopted under HAMA in the past three years in Delhi alone.
"But these are only those adoptions that are actually legally formalised. We found out from the Collector of Stamps in Delhi that in 14 months there were 3,200 stamps sold for the purpose of adoption. If all these stamps are being used lawfully, we should have seen nearly 9,000 adoptions during these three years," Kumar explained.
In a bid to reform the adoption procedure in the country and bring more transparency, the Union ministry of women and child development brought a new set of guidelines in August 2015. For the first time, the entire adoption procedure was transferred online, to be monitored by the Central Adoption Resource Authority, the nodal body regulating adoptions in India.
However, despite the new mechanism, CARA hasn't seen an increase in adoption and recorded a mere 3,788 adoptions across the country in 2016, while there were four to five times the number of parents waiting to bring home a child.
Officials hope that once they have data on adoptions under HAMA, they will have a more realistic picture.
The Hindu Adoption and Maintenance Act, 1956, is applicable to Hindus, Jains, Buddhists, Sikhs and gives an adopted child all the rights enjoyed by a biological child.
Until the universal JJ Law came into existence, Muslims, Parsis, Christians and Jews had no adoption law and would have to approach the court under the Guardians and Wards Act, 1890, and get the guardianship of a child until s/he turned 18.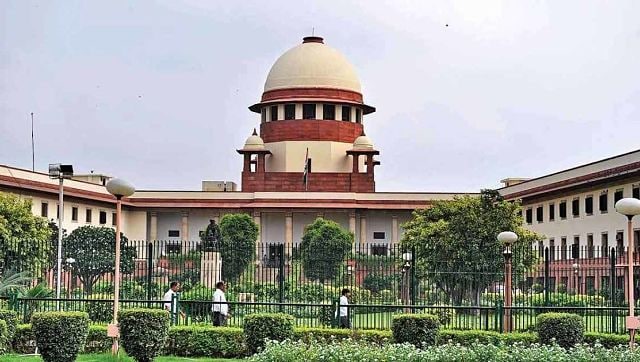 India
The apex court pulled up the state government for giving in to traders' pressure by granting relaxations ahead of Bakrid and said it disclosed a "sorry state of affairs"
India
The West Bengal chief minister also urged Opposition parties to come together to defeat the BJP in the 2024 Lok Sabha elections
India
Uttar Pradesh Chief Minister Yogi Adityanath has urged that only a minimum number of people should participate in the yatra and directed strict implementation of COVID-19 norms