Centre to file review petition over SC ruling on SC/ST Act, says Ram Vilas Paswan after meeting Narendra Modi
A delegation of Dalit ministers and MPs led by Union Minister Ram Vilas Paswan met Prime Minister Narendra Modi in Delhi on Wednesday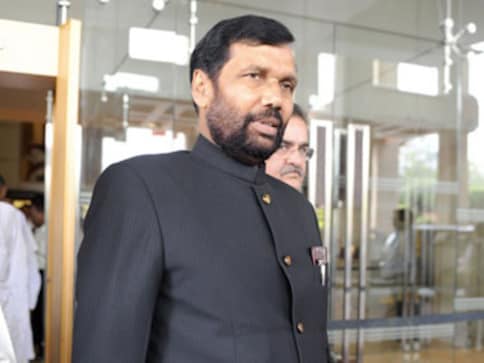 New Delhi: A delegation of Dalit ministers and MPs led by Union Minister Ram Vilas Paswan met Prime Minister Narendra Modi in Delhi on Wednesday and later said the government will file a review petition against a Supreme Court order that dilutes some stringent provisions of the anti-atrocities Act.
Addressing a press conference in Delhi, Paswan said the meeting with Modi was "positive" as the Dalit ministers and MPs apprised him of certain issues related to the Scheduled Castes (SCs) and Scheduled Tribes (STs).
He said the government was "committed" to file a review petition against the dilution of some provisions of the Scheduled Castes and the Scheduled Tribes (Prevention of Atrocities) Act.
Union Ministers Ramdas Athawale, Jual Oram, Arjun Ram Meghwa and several MPs were part of the delegation.
India
In its significant order on the law that has been under intense public scrutiny, a bench headed by Chief Justice NV Ramana said there was a need to balance the interest of civil liberties and interests of citizens with that of the State
India
UIDAI had earlier suggested that the Aadhaar card could be issued to sex workers without insisting on proof of identity, subject to their producing a certificate issued by a gazetted Officer of NACO or a gazetted officer of health department
India
The petitioners had challenged the constitutionality of the marital rape exception under Section 375 IPC (rape) on grounds that it discriminated against married women who are sexually assaulted by their husbands