Centre plans to install TV transmitters, distribute set-top boxes in areas along India's borders
Centre plans to install TV transmitters, distribute set-top boxes in areas along India's borders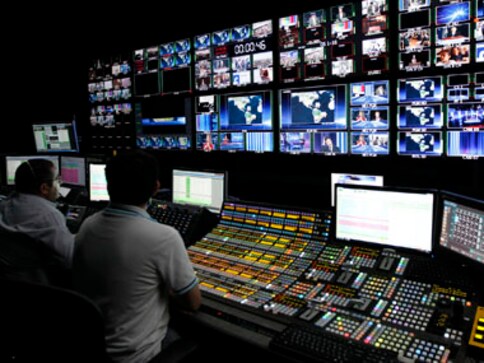 The government is working to strengthen broadcast transmission in the border areas by installing high power TV transmitters and distributing set-top boxes to the people there.
During the Question Hour in Rajya Sabha, Minister of State for Information and Broadcasting Rajyavardhan Singh Rathore said that installation of 11 high power TV transmitters in the border areas has been approved and are at various stages of implementation.
He also said that with the footprint of satellite transmission reaching the entire country, there was a plan to distribute 30,000 set top boxes in the border areas. Earlier, former I&B minister and Congress MP Ambika Soni had raised concerns about channels from other countries being watched in "volatile" border areas. Some members also expressed concern over un-permitted channels being shown by cable operators.
Responding to the members' concerns, Rathore also said that transmission of unpermitted channel was an offence and the state authorities have been advised to take action as per the existing norms and action was being taken. Responding to a question by Subhash Chandra, he said the issue of bringing cable operators under a licensing system with regard to localised transmissions carried out by them was being deliberated upon.
News & Analysis
After the initial hullabaloo surrounding the process of digitisation, all focus seems to have now shifted to the new task at hand – filling up CAFs or consumer application forms.
News & Analysis
22 lakh cable TV subscribers in Mumbai now have time until July 25 to duly fill up their consumer application forms (CAFs), following a
Mumbai
In a decision which would lead to a 'TV black-out' for those who haven't yet installed set top boxes (STBs), the Bombay High Court refused to grant more time to cable network providers in the city to switch to digital addressable system (DAS).