Centre files review petition in Supreme Court against SC/ST Act ruling, seeks open-court hearing on matter
The Centre formally filed its review petition in the Supreme Court against the SC/ST Act ruling, in which it will seek a review of the recent judgment by which safeguards were put on arrest under SC/ST Act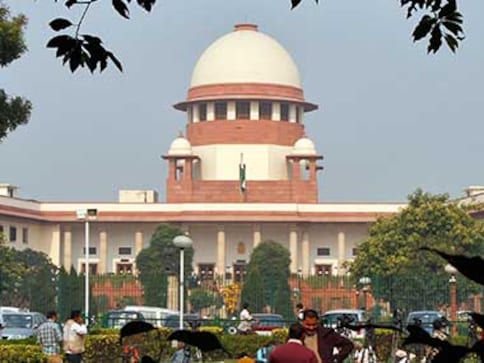 The Centre on Monday formally filed its review petition in the Supreme Court against the apex court's ruling on the Scheduled Caste and Scheduled Tribe (Prevention of Atrocities) Act, 1989, in which it will seek a review of the recent judgment by which safeguards were put on arrests under the act.
According to PTI, the Centre seeks restoration of the SC/ST Act provisions that made certain offences cognisable and non-bailable. News18 reports that the government is also seeking an open-court hearing on the matter.
The report adds that the Centre argues that the dilution of the law would shake the purpose of the Act and it would give liberty to the accused to "terrorise the victims".
The Centre had on Monday moved the Supreme Court to seek the recall of its judgment that ruled that there would be no automatic arrest of an accused following a complaint moved under the SC/ST Act.
The government, in its review petition, told the Supreme Court that its 20 March verdict will violate Article 21 of the Constitution for the SC/ST communities and sought restoration of the provisions of the SC/ST Act.
The apex court had on 20 March said that on "several occasions", innocent citizens were being named as accused and public servants deterred from performing their duties, which was never the intention of the legislature while enacting the Scheduled Castes and the Scheduled Tribes (Prevention of Atrocities) Act.
The top court had said that unless the exclusion of anticipatory bail is limited to "genuine cases and inapplicable to cases where there is no prima facie case was made out, there will be no protection available to innocent citizens".
It had said that "in view of the acknowledged abuse of law of arrest in cases under the SC/ST (Prevention of Atrocities) Act, arrest of a public servant can only be after approval of the appointing authority and of a non-public servant after approval by the senior superintendent of police (SSP) which may be granted in appropriate cases if considered necessary for reasons recorded".
The top court had also directed that the reasons recorded must be scrutinised by the magistrate for permitting further detention.
Earlier on Monday, the Supreme Court had declined an urgent hearing of a PIL against the apex court's ruling on the SC/ST Act filed by a Dalit group. CJI Dipak Misra had refused to list the matter for the day, saying there is no urgency on the matter and "that it will be taken up in due course".
People of the Dalit community took out protest marches across India on Monday to agitate against the alleged dilution of the SC/ST Act. The protests are part of a 'Bharat Bandh' called by Dalit organisations against the ruling of the apex court.
With inputs from agencies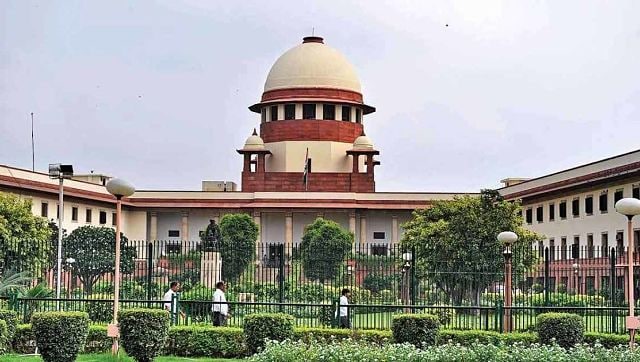 India
The apex court has also imposed costs of Rs 50,000 on the petitioner, which was filed by former UP Shia Waqf Board chairman Waseem Rizvi
India
In the proceedings conducted through video-conferencing, the bench refused to accept submissions of Rupali Sharma, representative of Envitech Marine, that this is a 'national treasury' and needed to be saved
India
On 6 March, 168 Rohingya found living illegally in Jammu during a verification drive were shifted to a holding centre