Centre allows airlines to operate domestic flights up to 80% of pre-COVID-19 capacity
The cap, which was at 45 percent in June, was increased to 60 percent in September. On 11 November, it was further increased to 70 percent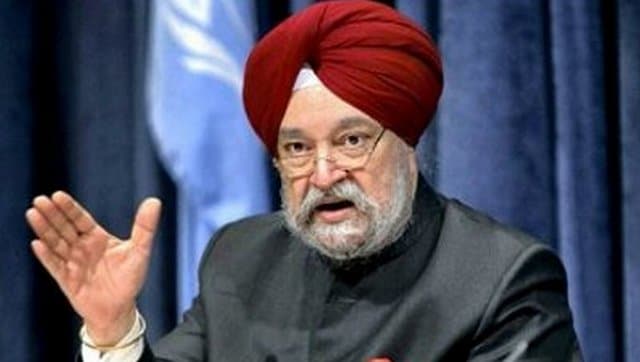 New Delhi: The cap on the number of domestic flights that Indian airlines are permitted to operate was increased from 70 percent to 80 percent of their pre-COVID levels on Thursday, said Civil Aviation Minister Hardeep Singh Puri.
The minister had said on 11 November that the Indian airlines can operate up to 70 percent of their pre-COVID domestic passenger flights due to the prevailing demand amid the coronavirus situation.
Puri tweeted on Thursday, "Domestic operations recommenced with 30K passengers on 25 May & have now touched a high of 2.52 lakhs on 30 Nov 2020."
"Ministry of Civil Aviation is now allowing domestic carriers to increase their operations from existing 70% to 80% of pre-COVID approved capacity," he stated.
The ministry had resumed scheduled domestic passenger services from 25 May, after a gap of two months due to the coronavirus lockdown.
However, the airlines were allowed to operate not more than 33 percent of their pre-COVID domestic flights.
On 26 June, this was increased to 45 percent and on 2 September, it was further increased to 60 percent. On 11 November, it was increased to 70 percent.
India
The total number of COVID-19 cases in Tamil Nadu reported so far to 29,15,948 and the death toll to 36,967
Health
A study carried out by UK's University of Bristol's Aerosol Research Centre said that data revealed that coronavirus lost 90 percent of its ability to infect within 20 minutes of becoming airborne – with most of the loss occurring within the first five minutes
Photos
India on Monday started administering the 'precautionary' vaccine jab as the country witnesses an exponential rise in COVID-19 cases infections, driven by the Omicron variant