CCTVs in Delhi classrooms: Kejriwal government's move sparks concerns about surveillance
Ardent believers in CCTV cameras as the panacea for crime, constantly point at how violent crimes can be prevented if schools are brought under a camera shield.
In a move ostensibly aimed at ensuring the safety of students and ushering in transparency and better administration, Delhi Chief Minister Arvind Kejriwal announced on 17 January that CCTV cameras would be fitted in each classroom of all government schools. These cameras would be linked to the mobile phones of parents, so that they can watch their wards in real time.
The Kejriwal government's move, which apparently enjoys wide support among parents — who are eventually voters — should be of grave worry to all those who are concerned about privacy, surveillance, and most important of all, students' welfare.
Flawed crime prevention method
Ardent believers in CCTV cameras as the panacea for crime, constantly point at how violent crimes, such as the murder of a seven-year old student in Gurugram's Ryan International School in September last year, can be prevented if schools are brought under a camera shield. But this confidence is misplaced since there are plenty of CCTV blind spots — for example, toilets and common showering areas — where one cannot track a person's movements. It is worth remembering that in the Gurugram school, the murder took place in a washroom. Given this fact, would the CCTV-camera loyalists argue that even toilets should be brought under surveillance, without caring two hoots for the privacy of the students who would be accessing those places, and thereby giving all sorts of voyeurs and sexual offenders a free pass?
Moreover, there is what technology and privacy experts call the 'Scarecrow Effect', according to which people with the intention of committing crimes first gauge how much time it will take for authorities to act on CCTV camera footage, and then plan their moves accordingly in order to evade being caught.
Students under Constant Pressure and Surveillance
If placed in an atmosphere where they know that they are under the constant gaze of CCTV cameras, knowing that their parents and teachers are casting a hawk's eye on their every move, students would naturally be intimidated into behaving and conducting themselves only in a certain manner — one which would not land them into any trouble with the school authorities or invite approbation and opprobrium from their parents. The surveillance would put unrestrained curbs on their character and individuality, thus hampering their development as adults.
One could argue that cameras act as a sort of deterrence against class bullies, but then by doing so, one discounts the fact that teachers are supposed to nurture their students so that they don't harass others.
In 2005, documentary film-maker Avinash Deshpande made The Great Indian School Show, in which he records the massive surveillance programme in Nagpur's Mahatma Gandhi Centennial Sindhu High School, where over 300 CCTV cameras were placed in classrooms, corridors, verandahs, playgrounds and laboratories to watch over students and the staff. The CCTVs feed into screens located in the office of principal Deepak Bajaj, who doesn't only keep an eye on the staff and wards, but also issues information, instructions and admonitions through the public address system. The effects on the students behaviour, as the documentary shows, is debilitating. They literally cower in fear of the principal who watches over their every movement.
Teachers could be harassed
In today's worlds, the equation between teachers and students have undergone almost a complete metamorphosis especially because parents view the relationship in purely commercial terms. They think that they have a right to lord over teachers, and complain against them even if they have only disciplined the errant and recalcitrant student without using any form of physical force. If parents can watch over teachers' every move, it will give them an added boost in ways of intimidation. That would not usher in accountability; but only pave the way for harassment of teachers.
In a report in The Guardian, Shami Chakrabarti, director of Britain's civil rights campaign group Liberty, questions how pupils would learn to respect themselves and others if their own privacy and dignity were taken away.
"How do you teach kids about good behaviour if its only basis is the fear of being caught?" she said. "How will they learn to respect themselves and other people if their privacy and dignity are traded for administrative convenience? It's a sad state indeed if children grow up to expect prison-type monitoring. By over-watching young people, with cameras and computers, we may be overlooking our real duties to respect and protect them," she says.
Kejriwal has stoutly defended his government's decision , but privacy advocates' and educationists' concerns should be heeded to, else one would sleepwalk into a surveillance society.
Entertainment
A larger question to ask ourselves is, why do we get snubbed repeatedly at international awards? Are we sending the wrong films?
India
All schools, colleges and educational institutions in the NCR shall remain closed, allowing only online mode of education, except for the purpose of the conduct of examinations and laboratory practices, the commission said.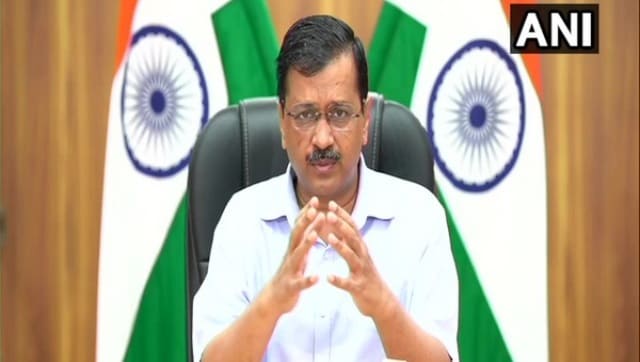 India
The first batch of passengers to Kartarpur Sahib will leave on 5 January, 2022, in a deluxe bus from Delhi and the first train for Velankanni will leave on 7 January, 2022