CBSE paper leak: Help from Google, WhatsApp unlikely; tech giants won't hand data to foreign govt
Writing frantic messages to tech giants, requesting them to help decode the CBSE paper leaks is unlikely to work. Cyber crime is still a grey area and the stumble between criminal intent and not throwing someone under the bus is still ongoing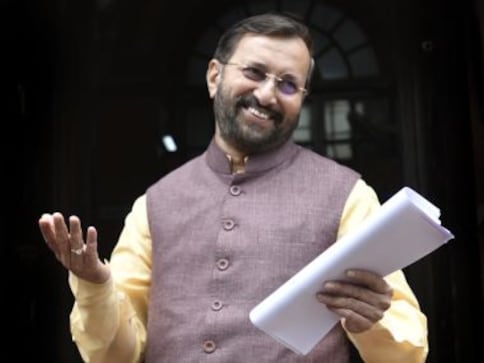 Google and WhatsApp are not likely to give India much joy regarding tracing the origin or spread of the leaked CBSE papers. Although there exist provisions for such requests, this process takes time. The tech companies have to protect their integrity, the promise of confidentiality to their users, or at least maintain that appearance.
Writing frantic messages to tech giants, requesting them for help is unlikely to work. Cyber crime is still a grey area and the stumble between criminal intent and not throwing someone under the bus is still ongoing.
Google is likely to say that it can't be held responsible for examination papers being leaked, since it didn't encourage the act per se. The usage of its pathways doesn't implicate Google as being a partner or accessory in the crime. WhatsApp recently set in place a two-way encryption policy and the total efficacy of its "delete" options practically guaranteed that no amount of arm-twisting would compel it to hand over data to a foreign government.
And once that begins to happen, the fundamental right to privacy that even American citizens enjoy would be violated, and that's a whole new ball of wax.
It's naive to imagine no collusion exists between these tech behemoths and governments, especially in the US. They have a moral responsibility and in matters of homeland security, it's unlikely that the confidentiality clause would provide much cover. By the same token, however, there is a duty to society, and when it comes to the dark underbelly of the internet, no search engine, however big, would like to be seen as encouraging the unspeakable or being complicit in terror — like running narcotic rings, human trafficking or engaging in paedophilia. In such circumstances, providers have to play ball and hand over data when it's demanded.
But there is a difference between a demand from a US agency and one from a foreign government.
Google's privacy policy states: We collect information to provide better services to all of our users — from figuring out basic stuff like which language you speak, to more complex things like which ads you'll find most useful, the people who matter most to you online, or which YouTube videos you might like. Of course, this is just so vanilla, and the reality of the 'big brother is watching' syndrome is a lot more dire.
Whether an offline leak, as in the case of the Indian issue and the hunt for uncovering the identity of dev0532@gmail.com, the e-mail address which had alerted CBSE chairman Anita Karwal regarding the leaked exam papers, will accomplish anything is a moot point.
The user was a conduit for passing on information, but in the eyes of Google, would that in itself be a crime, especially given that s/he was involved only in dissemination of the information and there is no evidence that they were engaged in the theft of papers?
Ironically, at the time this individual or the many hundred others (since it would have spread like gossip, wildfires being too slow) passed it on, it was not even a leak, but at best an educated guess that this was a genuine article. False information, fake news and cooked up data flow like torrents through the global arteries of these applications. Consequently, whether it is Google or anyone else, the first consideration will be for them to protect themselves against any legal liabilities.
The person behind the email address dev0532@gmail.com could sue all these players for breach of promise, and may produce a million other examples of spreading lies. Will Google and WhatsApp risk losing their credibility with the millions who fondly believe their personal data is safe and won't be used against them? It's doubtful.
India has enough internet geeks at home. If anything, its hackers and experts need to work this alone. If they fall back on parent companies, it is going to be a long wait — unless the cooperation is done off the books.
Zednet, the authority on web security, said, "Outside the US, Google doesn't really have the same level of requirement to hand over data to foreign governments or law-enforcement agencies — particularly if Google doesn't have a physical presence in that country. Mutual Legal Assistance (MLA) allows a government to seek help from a foreign government where that person or company resides.
"There are many ways that other countries can obtain information from companies like Google outside of the (mutual legal assistance) process, including joint investigations between US and local law enforcement, emergency disclosure requests, and others," it said.
Basically, give the local Google services a hard time and disrupt their set-up but it's cumbersome and not the best of ideas. In a capsule, it said, "It's in their own interests to hold on to your data and not turn it over to governments and other authorities — especially those with less than respectable track records on user privacy or human rights. And that's why they occasionally fight."
Very often, governments have to get a legal order for them to comply. The odds aren't good this CBSE stink qualifies.
India
Google announced its collaboration with the Ministry of Culture focused on reaching informative online content that showcases the contributions of Indians and the evolution of India since 1947 to support Azadi Ka Amrit Mahotsav programme
India
Talks between the ministry and the software leader are "in the pipeline". A total of 3,693 heritage sites in India are protected under the Archaeological Survey of India that falls within the purview of the ministry
India
The tech giants requested that they were not an adjudicating body and would be prompt in removing objectionable content if the URL links were made available to them