CBI vs CBI: Subramanian Swamy claims govt 'hell-bent' on protecting corrupt, says will talk to PM to bring Alok Verma back
Bharatiya Janata Party (BJP) MP Subramanian Swamy on Wednesday said he would discuss Central Bureau of Investigation (CBI) director Alok Verma's leave order with prime minister Narendra Modi to bring the CBI top brass back.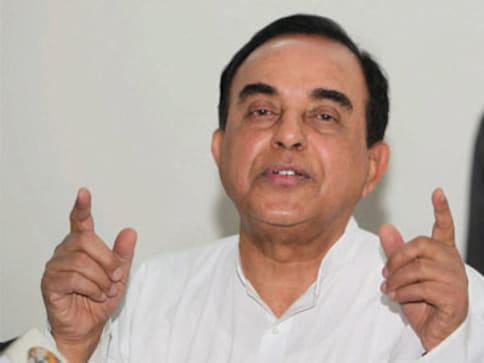 Coming down hard on his own party government, Bharatiya Janata Party (BJP) MP Subramanian Swamy minced no words to criticise the government's decision to send CBI Director Alok Verma on forced leave saying the action seemed like the government was "hell-bent" on protecting the corrupt. Swamy made it clear that he would take up the matter with Prime Minister Narendra Modi on bringing Verma back to the top CBI job.
In a tweet on Wednesday, he said that those involved in the "CBI massacre" were about to suspend Enforcement Directorate (ED) official Rajeshwar Singh to prevent him from filing a chargesheet against fomer Union finance minister P Chidambaram.  Swamy said that if it happened, he would withdraw himself from the corruption cases he filed. "If so I will have no reason to fight the corrupt since my govt is hell-bent on protecting them," he wrote. Singh has been involved in probing the corruption cases allegedly involving Chidambaram.
Swamy's tweet came on a day the government sent Verma and CBI special director Rakesh Asthana on leave to defuse the crisis triggered in the agency by their feud, with both the director and the special director accusing each other of corruption.
Swamy had earlier called Verma an honest person stating that he would speak to Modi about bringing him back. "Alok Verma is an honest person. I know he has done an excellent work as a Commissioner of Police in Delhi. Chidambaram has never prosecuted him the way he has been confabulating with. The Government had a right to remove any officer at any time...We can't know the officers work until they get into the ground. I know Verma today, I will give a certificate to the prime minister to bring him back."
Earlier on Tuesday, Swamy had sharply criticised Asthana. He alleged that Asthana had delayed the Chidambaram case so much so that he had to write to the prime minister seeking his intervention.
"About Asthana, I have been speaking since before. Because in the case of Chidambaram, by the time he came the interrogation was completed. I said that only the filing of charge sheet is left but he said he will do that by September end. I told him that this is a public interest issue and I will raise it in court. He said don't raise it in court and I will do it. He kept delaying it and pushed it to October 2017. I wrote a letter to the prime minister telling him about how this officer is not going to do anything. The prime minister gave directions that no one should come in between and proper procedure must be followed. By that time the case was transferred to Alok Verma, he took measures and gave orders for action. When Chidambaram's house was raided, the report that had to be submitted to the court in a sealed envelope was found in his house, in his bedroom," he explained.
On Wednesday, M Nageshwar Rao was appointed as the interim director of the CBI with immediate effect. The decision was made at a time when Verma was at loggerheads with Asthana, who was booked by the investigating agency in an alleged bribery case. Both Verma and Asthana, who is believed to be the "prime minister's favourite", were divested of their roles and responsibilities at the CBI late on Tuesday.
With inputs from agencies
Opinion
Time is ripe for the West to realise that India's patience is running thin. Anyway, friendship can't be a one-way traffic
Explainers
Opposing the legal recognition of same-sex marriages, the Indian government has said that 'they will cause havoc'. The matter now lies before the Supreme Court. As the debate continues, we look at how nations have approved such unions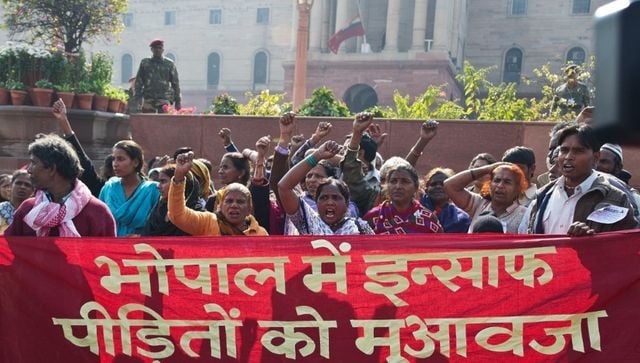 India
Rejecting the Indian government's curative petition that sought more funds for the victims of the 1984 Bhopal gas tragedy, the top court said it would open up Pandora's box. The American company, Union Carbide, responsible for the disaster had paid the survivors Rs 715 crore in damages in 1989