CBI vs CBI mess paints unflattering image of PMO, sorry picture of the way accountability is fixed at highest levels
This sordid drama strips the CBI of its last vestiges of credibility and integrity.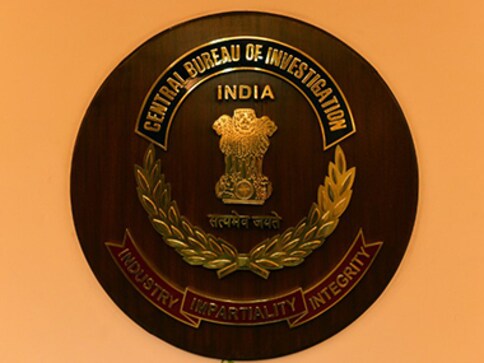 The ongoing CBI mess has dispelled at least one myth. That the Centre exerts total control over India's premier investigative agency. It has been one of Congress president Rahul Gandhi's oft-repeated charges against the government. In his inimitable style, not bothering about irrelevant things such as evidence, the grand old party chief has at various times accused Prime Minister Narendra Modi of "using" the CBI to suit political ends.
For instance, Rahul accused the prime minister of 'controlling' SP and BSP; going after RJD supremo Lalu Prasad Yadav  (who is now in jail); "changing" CBI's name into "Central Bureau of Illegal Mining" or "diluting" the lookout notice against Vijay Mallya. These are just some examples.
Rahul should rest easy. Far from being "in control", the NDA government appears clueless on how to react to the CBI's unprecedented meltdown. As the top two officers of India's federal probe agency declare war against each other and draw into the vortex officers from other premier investigative agencies such as the R&AW and ED, a right royal drama has unfolded, and the government has been reduced to the role of an onlooker. Its condition best described by AIMIM chief Asaduddin Owaisi's jibe of the CBI's 'internal civil war' being a reflection of the BJP government's weakness and helplessness.
Far from initiating any concrete steps to firefight and arrest the crisis, the government's actions mirror that of a deer caught in headlights: A stunned paralysis. The party has released a cautious reaction, refusing to take sides and appealing to people not to lose their faith in the institution. Speaking to reporters Monday, BJP spokesperson Meenakshi Lekhi restricted her statement to "central government will be putting forth its views on the matter" and "the party will speak on such a serious matter later." This does not inspire confidence.
Congress' charges of government puppeteering CBI might look unfounded, but that is of little comfort to the Modi government. The opposite of 'control' isn't chaos. The CBI might be autonomous (at least on paper) but it is the Prime Minister's Office that takes care of the appointments. The self-inflicted wound—that bore deeper Tuesday and shifted to the judicial arena—threatens to create complications for the Centre on several counts.
One, the ongoing strife erodes the NDA's image of a 'strong government' and paints an unflattering image of the PMO, whose aura of potency is diminishing by the hour. One of Modi's biggest campaign promises in 2014 was restoring the primacy of PMO which under Manmohan Singh had been superseded by Sonia Gandhi-led unelected body of rights activists.
It doesn't say much for the Modi-led PMO's authority when CBI Director Alok Verma and Special Director Rakesh Asthana (the top two officers) throw allegations and counter-allegations at each other and trigger a crisis of confidence in the government's handling of institutions. Media reports say the prime minister met both warring officers and asked Verma to "let the law take its own course".
Critics might say that is not a good enough response from the prime minister when the immediate need is to restore a sense of order amid chaos and halt the complete erosion of the agency's integrity. That, one suspects, won't be possible unless the bickering officers are sacked or at least sidelined, and a full investigation led by handpicked officers is ordered to look into some serious allegations.
Two, the civil war within CBI endangers the fate of the some of the most politically sensitive cases. Asthana, the special director against whom CBI chief Verma filed an FIR, was handling the cases involving fugitive tycoon Vijay Mallya, land deals of Sonia Gandhi's son-in-law Robert Vadra, the Aircel Maxis case involving former Union finance minister P Chidambaram, the Agusta-Westland chopper scam and the coal scam, among others.
With the CBI divesting Asthana of all responsibilities and charges (according to a CNN-News18 bulletin), the fate of these super sensitive cases that carry far-reaching political ramifications now hangs in balance.
Three, the ongoing feud between CBI's number 1 and number 2 officers lowers further the credibility of an organisation that has remained rife with problems and could never steer clear of the perception of a "caged parrot". The chain of events triggered by the CBI raiding its own headquarters Monday reached the culmination in the judicial arena on Tuesday.
On a day of fast-paced developments, the CBI managed to get the custody of its Deputy Superintendent of Police Devender Kumar for seven days. The DSP, who was part of a CBI special investigation team (led by Asthana) probing charges against controversial Hyderabad-based meat exporter Moin Qureshi in a money-laundering case, was arrested earlier in connection with bribery charges involving Asthana.
CBI's charge against DSP Kumar is that he falsified the statement of a Hyderabad-based businessman named Sathish Sana—a key witness in the Moin Qureshi case— to implicate CBI director Alok Verma, according to reports. In a statement released Monday, the CBI said: "It was found that Kumar had fabricated the statement... to corroborate the baseless allegations made by Rakesh Asthana against Alok Verma to the Chief Vigilance Commission."
Asthana, meanwhile, moved to get the FIR against him quashed in courts but managed to receive only interim relief from the Delhi High Court. The CBI can't arrest him till 29 October, when the hearing will resume. According to media reports, the court asked Asthana and Kumar to ensure "safe custody of all evidence, electronic items, phones, laptops, etc., in their possession."
The Delhi HC also ruled that status quo should be maintained in the case and asked Verma, the agency director, to respond to counter-allegations leveled against him by Asthana. The CBI number 2 alleged that Verma and his allies had launched a "vicious effort" to derail his career, frame him in a false case and stop him from becoming the next CBI chief. Asthana has also brought bribery allegations against Verma.
This sordid drama strips the CBI of its last vestiges of credibility and integrity. Despite its status as India's premier investigative agency, CBI action carries a reflexive taint of political vendetta among Opposition. The turn of events gives more teeth to arguments that dismiss CBI as a political tool and compromises further the fight against corruption and serious crime.
Sensing an opportunity to fish, the Congress jumped into the troubled waters. Rahul Gandhi levelled a fresh charge calling Asthana "the PM's blue-eyed boy, Gujarat cadre officer, of Godra SIT fame" and accused him of "infiltrating" as "number 2 into the CBI". He took the battle to Modi by repeating that "under this PM, the CBI is a weapon of political vendetta. An institution in terminal decline that's at war with itself."
Whether or not Modi has tried to undermine CBI or caused it "terminal decline", the fact remains that it was during UPA-II that the Supreme Court called CBI a "caged parrot" and "its master's voice" and gave credence to allegations that "for years the Congress-led government had been using the investigating agency to cover up wrongdoing, keep fickle coalition allies in line and political opponents at bay."
It might also interest the Congress president to know that Vijay Shanker, CBI director between 2005 and 2008, said there was "no question" that political pressure was brought to bear on the agency, according to the Reuters report. The Supreme Court had, lest the Gandhi scion has forgotten, also said that "the heart of the (Coalgate probe) report was changed on suggestion of government officials."
On the current CBI mess, the Congress is in no position to take the moral high ground. The current imbroglio revolves around controversial meat exporter Moin Qureshi, against whom the SIT led by Asthana was conducting a probe. Qureshi is a known wheeler-dealer and a political fixer and his proximity with a former CBI director and ministers from erstwhile UPA government is well known.
An alumni of the prestigious Doon School and St Stephen's College, Qureshi was arrested in 2017 on charges of money-laundering. As Kundan Jha wrote in a report for Sunday Guardian quoting a source from Enforcement Directorate, "The cases against Qureshi were twisted and turned during the second term of the Congress-led United Progressive Alliance (UPA) government and that is proving to be beneficial for Qureshi. Recent ED investigations have revealed how Qureshi was saved from any action due to his proximity to politicians and several bureaucrats."
In 2011, Qureshi tried to get clearance for running lounge services from Terminal 3 at Delhi Airport through his company 'India Premier Services Pvt. Ltd'. According to a report in India Today, Qureshi requested (former CBI director) AP Singh to help him out and was "trying to prevail over Singh to persuade top politicians and officials to use their influence into giving the requisite permissions. Singh was responding to Moin's requests and passing on all necessary information in this regard to him."
Some media reports even claim Qureshi "is said to be in the good books of Congress president Sonia Gandhi." Even though Rahul may well try to lay the "terminal decline" of CBI at Modi's door, it is a disease that afflicts all public institutions in India. And as the president of a party that has been in power for the longest time since Independence, all of these charges boomerang on Rahul.
Political grandstanding apart, the CBI mess presents a sorry picture of the way accountability in fixed in the highest echelons of investigative agencies. That is a bigger and more worrisome concern.
World
Built by China State Shipbuilding Corporation Limited, the Fujian has a displacement of more than 80,000 tonnes and is equipped with electromagnetic catapults and arresting devices
World
Born into a modest family on Colombia's Caribbean coast, Petro embraced leftist politics as a teenager after the 1973 coup d'etat in Chile that unseated Marxist president Salvador Allende. A father of six, Gustavo Petro is seen as a good orator, though not necessarily charismatic
Sports
The court said, while dismissing petitions by TT players Manush Shah and Swastika Ghosh against their exclusion from the CWG squad, that in the present case, the concerned authorities finalised the names to be sent for participating in the CWG after taking into account all aspects