CBI to book journalist Upendra Rai under Official Secrets Act in extortion, money laundering case, say reports
The Enforcement Directorate said it has attached assets worth Rs 26.65 crore of journalist Upendra Rai in connection with a money laundering and alleged extortion case against him
The Union Law Ministry has allowed the CBI to book journalist Upendra Rai under the stringent Official Secrets Act, a day after the Enforcement Directorate attached his assets worth Rs 26.65 crore in connection with a money laundering and alleged extortion case against him.
According to The Indian Express, central investigating agencies have allegedly found call data records of businessmen and nearly 140 classified Suspicious Transaction Reports (STRs) of the Financial Intelligence Unit (FIU) in Rai's possession, which is classified as an offence under the Official Secrets Act.
The Enforcement Directorate stated that the attached assets include high-end cars, flats, investments in mutual funds and bank deposits.
Earlier, the Supreme Court had dismissed a plea by Rai seeking to restrain Enforcement Directorate officer Rajeshwar Singh from conducting an enquiry against him in the graft case.
Rai was arrested on 8 June by the ED under the Prevention of Money Laundering Act (PMLA) moments after he secured bail in a Central Bureau of Investigation case related to alleged extortion and dubious financial transactions.
Before that, he was arrested by the CBI on 3 May for allegedly indulging in corruption and also for furnishing false information to the Bureau of Civil Aviation Security (BCAS) for getting an airport access pass. Other charges against him included extortion and manipulation of an Income Tax Department case against a Mumbai-bound businessman.
The Enforcement Directorate had registered a money laundering case against him based on the CBI FIR. In its FIR, the CBI has alleged that going by the value of transactions of over Rs 1 lakh each during 2017, Rai's accounts received Rs 79 crore while Rs 78.51 crore was debited from it during the period.
With inputs from agencies
Explainers
In Italy, parents of two children appealed against the decision of a lower court which had forced the youngsters to spend time with their grandparents. Now, the top court has said that this is not an obligation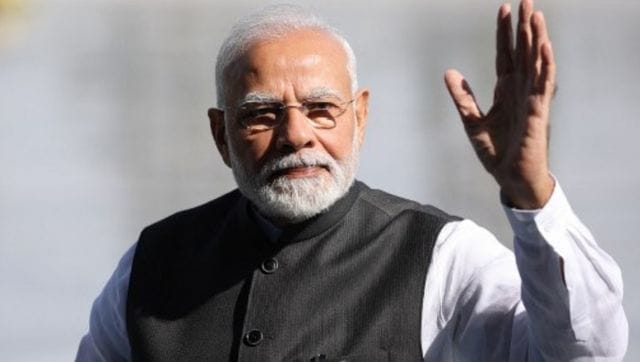 Opinion
Interventionist forces will always find fertile ground to exploit and pose a challenge to India's integrity
World
A three-judge panel led by Chief Justice Chandrachud decided against blocking the CCI's antitrust ruling that would require Google to change the way it markets Android in India. The Supreme Court also upheld the $161 million penalty imposed on Google.