CBI questions Christian Michel in AgustaWestland scam: Agency to focus on documentary evidence and middleman's aide's in IAF
AgustaWestland investigation: Although Tyagi had publicly denied any relationship with Christian Michel immediately after the scam surfaced in 2012. Informed government sources said Michel will also be confronted with another document that was signed jointly by him and another middleman Guido Haschke.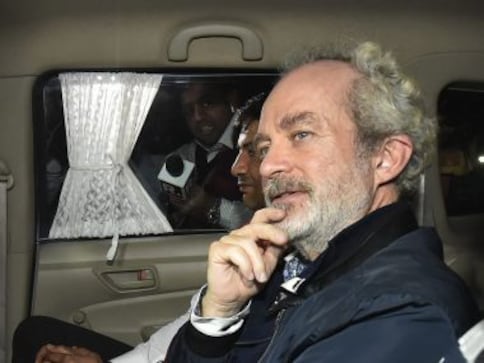 New Delhi: Was it merely a coincidence that Rajiv Tyagi, cousin of former Air Force Chief SP Tyagi and Sonya Mehra, director in Christian Michel firm, boarded the same Air India flight Number AI 332 on 15 May, 2012?What were the business dealings that prompted another key figure Gautam Khaitan to make 52 trips to Dubai, base of Christian Michel, between 2004 to 2013? How did he manage to procure confidential documents related to Indian defence deals?
These, among many others, are the three are vital questions for the Central Bureau of Investigation (CBI) to establish the linkages of now arrested British middleman along with other players in the VVIP chopper scam. According to sources, Michel would soon be confronted with documentary evidence to unearth deep rooted conspiracy and to identify his accomplices including the Indian Air Force officials, bureaucrats and politicians who allegedly influenced the deal in favor of AgustaWestland.
Although Tyagi, who has been charged by the CBI and Enforcement Directorate (ED) in the case, had publicly denied any relationship with Michel immediately after the scam surfaced in 2012. Informed government sources said Michel will also be confronted with another document that was signed jointly by him and another middleman Guido Haschke detailing alleged payoffs in India.
The CBI has claimed that Michel was pursuing the VVIP chopper deal at different levels with the help of a wide network in India and abroad. The agency also claimed that Michel was giving misleading information in media to divert attention from his role in the scam. Although, he had admitted of having a working relationship with Haschke, Michel had claimed the relationship went sour in 2008 over some payment issue. The evidence, sources claimed, however suggests that Michel and Haschke were in Delhi together after the deal was signed with AgustaWestland to buy 12 AW-101 helicopters. They would also like to confront Michel with evidence that links Michel associate Christine Spliid with Tyagi brothers. Sources said they have certain documents to prove that they were working together.
Sources said they have gathered crucial evidence to puncture the claims made by the accused persons in the case that they had no contacts or relationship with each other. After AgustaWestland scam started making headlines, sources claimed that a meeting was held in Delhi on 20 May, 2012 and subsequently two meetings were held in July in Dubai and Zurich where key Indian and foreign middlemen Haschke and Carlo Gerosa were present.
The INTERPOL has issued red corner notice against Haschke and Gerosa and the CBI is making efforts to bring them to India for sustained interrogation. Both had floated a company 'Aeromatrix Info Solutions Private Limited' in 2009 and used it as a money laundering channel to transfer a portion of kickbacks received from AgustaWestland. Haschke's two other company's in Tunisia 'Gordian Services SARL' and 'IDS Tunisia' were floated with an intent to channelize funds to India. Five false invoices worth €5,40,612 were raised by IDS India to IDS.
In 2008, sixteen invoices worth €9,77,263 were issued by IDS India and shown as liabilities by IDS Tunisia. By the time deal was signed in 2010, amount in invoices to show liabilities were significantly raised from few lakhs in 2007-8 to €6.1 million in 2010.
"Some key players are likely to be summoned again after the questioning of Michel to be confronted with his revelations. Tyagi brothers had denied any dealing with Khaitan also but we have gathered evidence to contradict the assertion and conclusive prove to establish they were in touch with each other on coinciding with developments related to chopped deal," said the sources.
It is learnt that the CBI is likely to grill Michel regarding his relationship with at least seven private defence companies as well to ascertain their possible role into the chopper deal including a company based in Chennai and 'Offset India Solutions Private Limited' owned by fugitive Sanjay Bhandari.
Find latest and upcoming tech gadgets online on Tech2 Gadgets. Get technology news, gadgets reviews & ratings. Popular gadgets including laptop, tablet and mobile specifications, features, prices, comparison.
India
It is alleged that GSR collected Facebook users' data for "research and academic purposes", which it allegedly sold for commercial gains to Cambridge Analytica, a company that profiled users based on their political inclination and used it to influence polls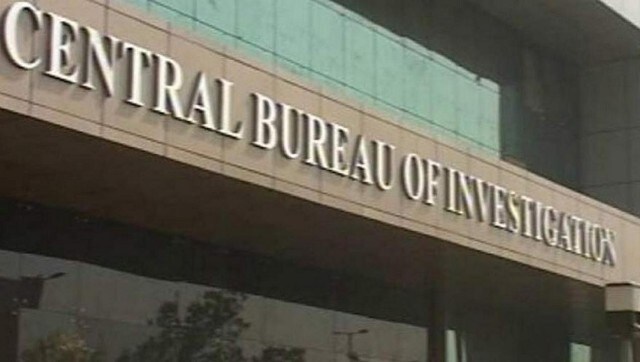 India
The CBI booked deputy superintendents of police RK Rishi and RK Sangwan, Inspector Kapil Dhankad, and Steno Samir Kumar Singh. It also searched the premises of Rishi, who is posted at the CBI Academy, Ghaziabad
India
The Central probe agency had carried out searches at the premises of Singh and those linked to him in September 2019 in connection with two PMLA cases