CBI imbroglio turns messier as officer MK Sinha claims minister was bribed, Ajit Doval was close to middlemen
Sinha was the DIG of the anti-corruption unit probing bribery charges against Special Director Rakesh Asthana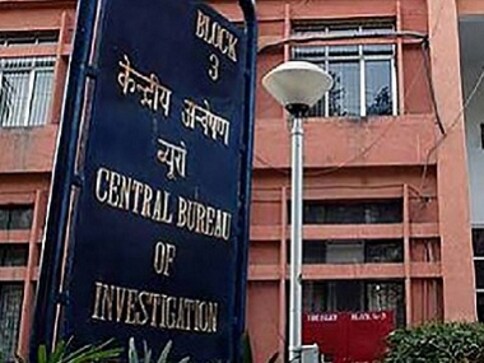 New Delhi: CBI officer MK Sinha, who was transferred to Nagpur in last month's midnight sweep, has alleged that the strings of the faction-ridden investigating agency were held by the top guns in the corridors of power. Claiming that the levers of the CBI are controlled by powerful persons sitting in influential positions, Sinha continued with the mudslinging by dropping the names of Union minister Haribhai Chaudhary, NSA Ajit Doval, Cabinet Secretary PK Sinha, Law Secretary Suresh Chandra and Chief Vigilance Commissioner (CVC) KV Chaudhary in his application before the Supreme Court.
Sinha was the DIG of the anti-corruption unit probing bribery charges against Special Director Rakesh Asthana. In his application before the apex court, Sinha has joined his boss Alok Verma in spilling the beans on shadowy dealings within and outside the CBI, and asked for an SIT probe in Asthana case. Sinha said Manoj Prasad, the alleged middleman in the Moin Qureshi case was intercepted at Delhi's IGI Airport on his arrival from Dubai, and brought to CBI HQ on 16 October and during the first few hours of his interrogation, Prasad allegedly dropped the names of big shots in the corridors of power, while threatening CBI officers.
"He was interviewed by the applicant and others. He tried his best to ward off the investigation by dropping names of the 'high and mighty' and mentioning his ''top contacts' to create fear in our mind. The relevant conversation of his initial outburst is being placed on record here. As per Prasad, Dineshwar Prasad, father of Manoj and Somesh (his brother and alleged middleman named in the FIR), retired as Joint Secretary, R&AW and has a close acquaintance with the present National Security Advisor Ajit Doval. This was one of the first things Manoj claimed on being brought to CBI HQ and expressed complete surprise and anger as to how the CBI could pick him up, despite his close links with the NSA," read his application before the Supreme Court.
"He started bragging and claimed that his brother Somesh is very close to an officer at Dubai (name withheld) and to Samant Goel, presently special secretary, R&AW and he can get us 'finished off'/'kicked out'. Manoj taunted us that you people have no standing whatsoever and therefore should 'stay in limits' and let him free. He claimed that recently his brother Somesh and Goel helped the NSA on an important personal matter. He further claimed that India opted out of a contest from INTERPOL. Regarding the genuineness of this claim by Manoj, no attempt was made to verify the claim regarding the NSA," it continued.
"However, the INTERPOL part was discreetly verified. It is factually correct. It transpires that India was contesting for the post of delegate in INTERPOL with Joint Director, CBI Policy, AK Sharma as its nominee. There were four other contending countries. The elections were to be held sometime in the third week of November this year. Sometime in September, AK Sharma was to go to abroad for a meeting but at the last minute, his trip was abruptly cancelled. It was informed that India is tacitly withdrawing from the contest. All the material facts mentioned in this paragraph may be available on record with IPCC, CBI, Delhi," the application revealed.
Sinha has alleged that his boss Verma on 17 October had briefed the NSA and informed him that Asthana's name was cited in the FIR registered by the CBI on 15 October on alleged bribery charges. He further alleged that Asthana reportedly shielded himself from the arrest by making a request to Doval.
Sinha has alleged that Sathish Babu Sana, complainant in the Asthana case and the man at the centre of storm, had disclosed that money was also paid to Minister of State, Coal and Mines Haribhai Chaudhary.
"Some time in the first fortnight of June this year, a few crore rupees were paid to Haribhai Parthibhai Chaudhary, presently Minister of State for Coal and Mines in Government of India. As per Sana, Haribhai had intervened with the senior officers of CBI through the office of the Minister of Personnel, Public Grievances and Pension ["MOS (P)"], to whom, apparently, the Director of the CBI reports. The money was paid through one Vipul from Ahmedabad. These facts were disclosed by Sana to me on 20 October, 2018 in the forenoon. I immediately reported the matter to the director and the AD (AK Sharma). Discreet enquiries were conducted and a source informed that there are calls intercepted by another Central agency in first fortnight of June, wherein there was a conversation between K Laxma Reddy, MLA, Medchal, Hyderabad, and Sana on money being sent to the tune of one or two crores. It is most respectfully submitted that the applicant is aware of the information only to the extent that the bribe money was allegedly paid to Haribhai only and the applicant is not privy to any information whether any part of that bribe money was paid to any other higher-ups in the CBI. However the applicant verily believes that if this lead is diligently pursued, the truth will eventually come to light," Sinha's application said.
The CBI's DIG has also revealed that Sana disclosed to him about his meeting with the CVC, along with one Gorantla Ramesh, in Delhi to allegedly discuss the Qureshi case. He alleged citing Sana's statement that Ramesh sold some land in 2011 and gave around Rs four crore out of the said sale consideration to Sana and had further given Rs 50 lakh to Qureshi.
"Therefore, Ramesh was examined by CBI in the Qureshi case. As per Sana, subsequently, the CVC called Asthana to his residence and made inquiries. Asthana informed the CVC that there is not much in evidence against them. There is no illegality in this, but this is put on record here for the sake of completeness. No verification was undertaken and the same is based on disclosures made by Sana. Subsequently, the applicant asked Sana why the payments were purportedly made to so many people. His reply was that there was no other choice, but getting access to senior functionaries and paying bribes to 'manage relief', that he was 'threatened' and was put in 'fear', that he had to 'protect his business' wherein he is running three to four companies with 400 employees, that there was no option but to agree to the demand and that this was pure extortion. He also lamented that he has to face all these difficulties though his is a zero-debt company while many with thousands of crores of debt are moving freely and happily. The applicant also asked Sana for the reason why his complaint doesn't mention the name and role of the minister Haribhai. His answer was that he has given a complaint to the CVO of the CBI on officials of the CBI, so there was no point in including other aspects and that he acted as per guidance given by his lawyers," Sinha said.
In another twist showing an apparent attempt to influence the probe under the aegis of the Supreme Court, Sinha has alleged that it had come to his knowledge that Union Law Secretary Suresh Chandra tried to approach Sana, the complainant in Asthana case.
"On 8 November, 2018, the office of Sana was repeatedly approached by one Rekha Rani, an IAS officer of the Andhra Pradesh cadre, claiming that the Union law secretary, who is in London, wants to speak to Sana. The London number of the Union law secretary was communicated."
Sinha claimed that "Sana spoke to him on WhatsApp on the evening of 08 November, 2018. The Union law secretary Suresh Chandra said that he was in London for some work related to the Nirav Modi case, that he was trying to contact him for the past four to five days in order to convey the message of Cabinet Secretary PK Sinha that the Union government will offer full protection to him, that there will be a drastic change on Tuesday (13 November) and that he (Sana) should meet him (Chandra) on Wednesday (14 November), that even IB was not able to track his (Sana) movement, that he also tried to communicate the message through one Chamundeshwarnath with whom he met in his London hotel. The call was ended by Sana promising to call him again later in the night."
After the CVC report was submitted in the Supreme Court, Sinha claimed that Chandra once again inquired with Rekha Rani on 13 November and asked her about the presence of Sana.
"It appears that Chandra was more forthcoming this time and requested Rekha Rani to ensure that Sana be helpful, that all his future problems will be taken care of and that he should be brought to Delhi on Thursday or Friday ie 15 or 16 November. This last (previous) sentence is as disclosed to Sana by Rekha Rani... L'affaire Sana is symptomatic of a larger deep-rooted malaise in the country's premier investigation agency — the CBI. The applicant is troubled by the content of Sana's allegations, which if proved to be true, reflect very poorly on our criminal justice delivery system in general and the CBI in particular," Sinha claimed in his application.
Sinha, in a scathing attack on the government, charged that the manner in which the entire investigation team probing Asthana was dismantled and transferred out of Delhi without any reason raised questions over the intent of top decision-makers.
"The manner, timing and the speed with which overnight, in a single stroke, the investigation team was disbanded without assigning any formal reason, and all the main team members of the team were thrown out to remote places in a punitive and stigmatic manner, itself portends very ominous signals, not only for the professional career of investigating officers but also the investigation of the entire case. It further reflects how levers of the CBI are controlled by powerful persons just to fit into their personal objectives of exonerating or implicating certain individuals, irrespective of the merit of the case," Sinha has alleged.
Find latest and upcoming tech gadgets online on Tech2 Gadgets. Get technology news, gadgets reviews & ratings. Popular gadgets including laptop, tablet and mobile specifications, features, prices, comparison.