CBI court finds five guilty including former BSF DIG and J&K Police DSP in 2006 sex scandal case; two acquitted
Five persons were held guilty by a special Central Bureau of Investigation (CBI) court in the 2006 Jammu and Kashmir sex scandal.
Chandigarh: Five persons, including a former Deputy Inspector General (DIG) of the Border Security Force (BSF) and a former Jammu and Kashmir police Deputy Superintendent of Police (DSP), were held guilty by a special Central Bureau of Investigation (CBI) court on Wednesday in the 2006 Jammu and Kashmir sex scandal.
Two other accused, including the then Additional Advocate General of Jammu and Kashmir, were acquitted by the court of Judge Gagan Geet Kaur for rape under section 376 of the Ranbir Penal Code.
The quantum of sentence in the infamous case will be pronounced on 4 June. The sentence could range from seven years in jail to life imprisonment.
The scandal had hit the headlines in 2006 when the Jammu and Kashmir police recovered two compact discs showing Kashmiri minors being sexually exploited.
The minors were allegedly coerced into prostitution and supplied to top police officials, bureaucrats, politicians and surrendered militants.
"The court has held five persons guilty in the scandal while two persons have been acquitted in this case," said CBI prosecutor KP Singh.
Those convicted are KC Padhi, a former deputy inspector general of the BSF and Mohammad Ashraf Mir, a former deputy superintendent of police in Jammu and Kashmir.
Singh said the three others found guilty are Maqsood Ahmad, Shabir Ahmad Langoo and Shabir Ahmad Laway.
The court acquitted former additional AG Anil Sethi and Mehrajuddin Malik, the CBI prosecutor added.
Prime accused Sabeena and her husband Abdul Hamid Bulla, who allegedly ran a brothel, died during the trial.
During the investigation, the police had prepared a list of 56 suspects, including high-profile individuals, allegedly involved in the sex scandal.
The case was shifted to the CBI in May 2006 after the names of some ministers also emerged.
The Supreme Court transferred the case to a Chandigarh court later that year.
The then Jammu and Kashmir chief minister Oman Abdullah submitted his resignation when his name was linked with this case. However, the then Governor NN Vohra had refused to accept his resignation.
Find latest and upcoming tech gadgets online on Tech2 Gadgets. Get technology news, gadgets reviews & ratings. Popular gadgets including laptop, tablet and mobile specifications, features, prices, comparison.
India
According to the rules, a Summary of Evidence will now be initiated against the erring Army personnel after which Court Martial proceedings will begin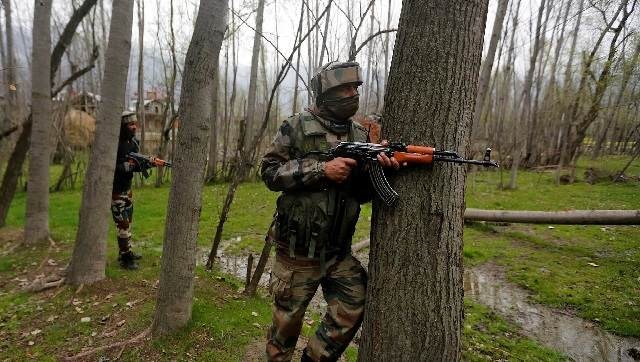 India
Security forces launched a cordon and search operation in Firdousabad locality in Batamaloo at around 2.30 am following a tip-off, officials said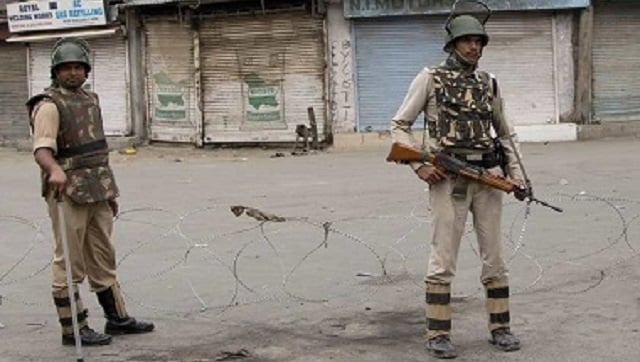 India
A police official said security forces, acting on specific information about the presence of militants in Awantipora's Samboora, had launched a cordon and search operation