#CauveryIssue: Tamilians, Kannadigas and everyone in between talk about futility of violence
Cauvery issue: Social media users not only called out for peace but also expressed concerns about living in the city and its relationship with Chennai
The Cauvery issue flared up on Monday after the Supreme Court directed the Karnataka government to release 12000 cusecs to Tamil Nadu till 20 September, modifying its earlier order that said 15000 cusecs were to be released.
The city burnt as protesters set vehicles on fire; trucks and buses from Tamil Nadu were pelted with stones near Bengaluru.
As the issue gathered momentum, so did social media chatter on the issue. Various users called out not only for peace but also there were many who expressed concerns about living in Bengaluru and the city's relationship with Chennai.
The Karnataka State Road Transport Corporation had suspended all bus services to Tamil Nadu and metro rail services in the city were temporarily suspended in Bengaluru. Every week a significant number of people travel between Bengaluru and Chennai. Many such travellers used social media to share their travel woes.
#Cauvery: Tamil Nadu SETC stop at Hosur, not going to Karnataka #buses #hosur #Karnataka #CauveryProtests #CauveryIssue

— Musafir Namah (@MusafirNamah) September 13, 2016
Trouble spots in Bangalore City #CauveryIssue https://t.co/98bUOovvd3

— Vijay Yuvi (@VJYuvi) September 13, 2016
Was planning to do Chennai Bangalore tonight. Now planning to go opposite direction and reach Sri Lanka instead.

— Murali (@the_brahminator) September 12, 2016
However, in light of the violent protests, many residents from Bengaluru and Chennai voiced their views and offered help through Twitter and other social media platforms.
A few users expressed their frustration with the current state of affairs and lamented over the violence that took place in the city. Violence in the city during the protests made many citizens wonder about their safety in the state.
I had a thought of working in Bangalore. After this incident I won't.. I'm Tamil. I don't have safety in Karnataka. #CauveryIssue

— komesh (@komesh4) September 13, 2016
This is not the #Bangalore I knew. Certainly not the one I want to go back to. #BangaloreRiots #CauveryIssue #CauveryProtests

— Reeneta (@Glamshutter) September 12, 2016
@nayanikaaa I moved back to Chennai 2 years back remember my friends fleeing Bangalore , hiding their TN registered cars such was the anger!

— SuperStar Raj (@rajsan2016) September 9, 2016
Despite this, there was a general feeling of nostalgia for the great relationship that the two cities have shared in the part. Several users quoted examples from the recent Chennai floods, when hundreds of Bengalureans came together to send across help for the Chennai citizens.
Be the great Bangalore that let it's heart out to Chennai during floods..not the one that's currently getting projected! #CauveryIssue

— Savitha (@savitha_ts) September 12, 2016
While a curfew has been imposed across 16 areas in the city, users took to social media earlier on Tuesday to spread the word about the BMTC (Bengaluru Metropolitan Transport Corporation) services that have been resumed.
#CauveryProtests: #Bengaluru BMTC resumed its operation in City, Bus services hit the road.@BMTC_Bangalore @NewIndianXpress

— Mebin John (@mebinjohn_TNIE) September 13, 2016
I hope @Uber services in Bengaluru have not been suspended over #CauveryProtests. We need you!

— DrDeebanR (@DeebanR) September 13, 2016
Meanwhile, a couple of users reported about disturbance in an area in the city, while the Bangalore City Police has announced that the situation is under control in most areas.
Protests continue in Hegganahalli in Bangalore despite curfew, Police use teargas shells to disperse mobs #CauveryProtests

— Rajesh Shenoy (@ranjalrajesh) September 13, 2016
#CauveryProtests situation peaceful, no fresh incident reported, forces on high alert, skeletal bus service resumes

— #POLICE - Lokesh H M (@HMLokesh) September 13, 2016
After many vechicles were torched, users wrote about how perhaps setting things on fire was not the best way one could drive the point across about a dispute on water sharing in times of water shortage.
Not sure if fire can ever solve water. #CauveryProtests #CauveryWaterWar #CauveryIssue #Cauvery

— Saurabh Kochhar (@saurabhkochhar) September 13, 2016
Fighting over #CauveryWater makes U to rethink as to,Has #India achieved its freedom or it's still aspiring to be achieve?#CauveryProtests

— Ashoke Pandit (@ashokepandit) September 12, 2016
Only in India could you have monsoon flooding cities and villages while two states tussle and burn over sharing river waters #Cauvery

— Madhavan Narayanan (@madversity) September 6, 2016
This is the problem with our society - that instead of fighting for rivers, we fight over rivers #CauveryIssue

— The Bad Doctor (@DOCTORATLARGE) September 12, 2016
Find latest and upcoming tech gadgets online on Tech2 Gadgets. Get technology news, gadgets reviews & ratings. Popular gadgets including laptop, tablet and mobile specifications, features, prices, comparison.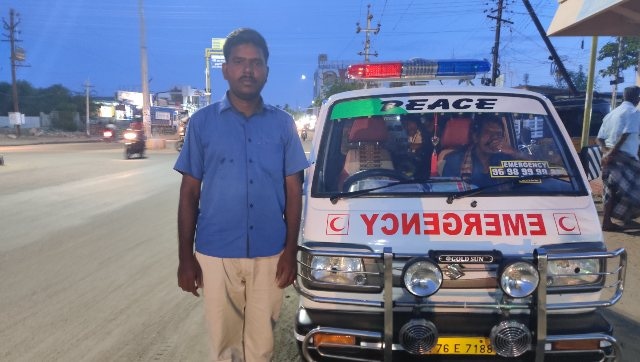 India
The experiences of many Muslims in Tamil Nadu in accessing healthcare revealed a system that repeatedly revealed its biases against them.
India
In the containment zones in Karnataka, only essential activities shall be allowed. There shall be strict perimeter control to ensure that there is no movement of people in or out of these zones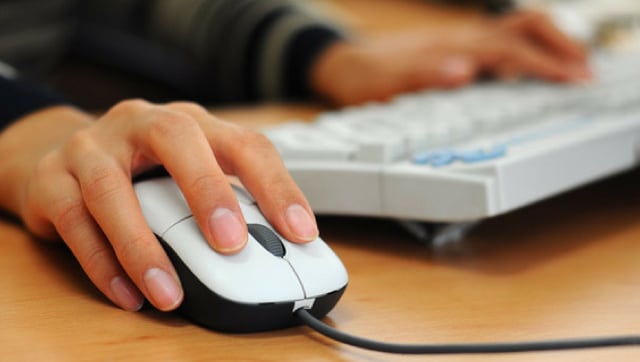 India
Once declared, the Tamil Nadu HSE (+2) March 2020 Exam results will be available on tnresults.nic.in, dge1.tn.nic.in and dge2.tn.nic.in