Canada denies entry to two AAP legislators; MLAs claim they were barred due to a confusion
The Punjab assembly Speaker assured the AAP delegation that he would take up the issue with the Centre
A delegation of Aam Aadmi party (AAP) leaders on Tuesday met Punjab assembly Speaker Rana KP Singh and complained that two of the party's legislators were denied entry into Canda and sent back from the Ottawa airport.
The Speaker assured the delegation that he would take up the issue with the Centre.
"An AAP delegation met me today. They expressed regret that two of the party's MLAs were sent back from Canada's Ottawa international airport. This is unfortunate," the Speaker told reporters.
"I will bring this incident to the notice of Government of India for appropriate action," he said.
Singh said India and Canada shared close ties and from time to time efforts were made to further strengthen them.  He said these incidents cause a setback.
AAP legislator and Leader of Opposition Sukhpal Singh Khaira said, "We have raised this issue with the Speaker. It is a very unfortunate incident as nothing was against them".
He said the two legislators had completed all formalities, be it of visa, sponsorship or court permission. "A letter by the Speaker, which is required, too was attached," he said.
"But we have to say with deep regret that Canada, which is a member of the Commonwealth nations, when our MLAs went there, they were ill-treated at the airport. They were denied entry into Canada and after having to face much humiliation, they were sent back," Khaira said.
"The two are duly elected public representatives and sending them back in this manner is also an insult to the Vidhan Sabha, to which they have been elected," said Khaira.
The two AAP legislators, Kultar Singh Sandhwan and Amarjeet Singh Sandhoa, Monday had, however, denied they were deported by Canadian authorities from the Ottawa international airport.
Both the legislators had returned to India Monday.
Sandhwan had claimed that the concerned authorities had denied them entry "because of confusion" over purpose of the visit.
"We were not deported. Canadian Border Services told us that they could not make out whether our visit was personal or political. They told us that they could not allow us in and then we told them that we will return (to India)," Sandhwan had said.
Canada denies two AAP leaders entry, sends back from Ottawa international airport; party complains Punjab Assembly Speaker
Entertainment
The 28-year-old Punjabi singer is all set to contest in the upcoming Punjab Assembly polls. For the unversed, here's all you need to know about Sidhu Moosewala:
Politics
He said that a formal alliance with the BJP can be worked on now that the three contentious farm bills have been repealed and other issues raised by farmers are being discussed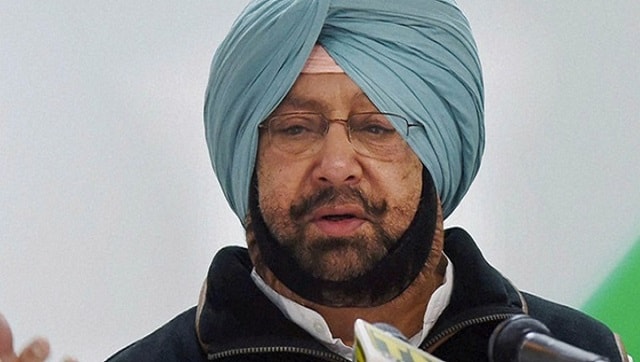 Politics
Maken, who is the Congress general secretary, was appointed the chairman of the screening committee for the shortlisting of candidate for the Punjab Assembly polls