Call your MLA: Activists find innovative ways to oppose steel flyover in Bengaluru
Protest against Karnataka government's steel flyover in Bengaluru is set to pick up momentum as activist plan to spread the word against it through a series of online and offline campaigns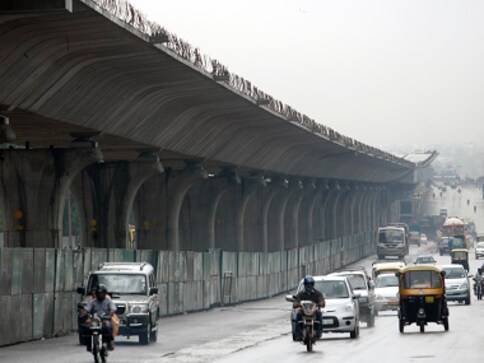 Bengaluru: There is nothing like a productive holiday, and that's exactly what activists in Bengaluru seemed to have during the Moharram and Dussehra holidays. They have come with several innovative means to stop the construction of the proposed steel flyover that connects Bengaluru's Kempegowda International Airport Limited (KIAL) to other parts of the city.
It includes a "call your MLA" campaign, Twitter marathons, RTIs, PILs, and a human chain on 16 October along the length of the proposed flyover. The events are organised by Citizens Against Steel Flyover (CASFo), a newly formed social media group, which has several prominent citizens leading and participating in it.
Srinivas Alavilli, software professional and coordinator of CASFo, told Firstpost, "When I originally saw reports in the media about a 'steel flyover' for Rs 1,350 crores, which has now ballooned to Rs 1,791 crores, my blood boiled. Many of us have been fighting for public transport. Commuter rail, metro, more bus, bus rapid lanes, reduced bus fares, you name it. Many proven alternatives but no takers. I started a petition that caught on very quickly. Sane voices lent support to my petition and we were told the steel flyover has been put on hold or canceled. Yet, it came back like a phoenix."
Alavilli's petition started gathering momentum with several thousand Bengalureans being part of CASFo. The Forum reached out to Bengalureans through Whatsapp, Twitter and emails. Among events planned are appeals and memorandums to government agencies, a Change.org petition, events on social media platforms like Facebook, Twitter marathons (trending topic), Call your MLAs (open till Wednesday), Human chain along the length of the proposed steel flyover on 16 October (Sunday), and Public debates inviting experts from BDA and the Karnataka government.
Many of the local editions of newspapers, including the Deccan Herald and The Times of India have been leading campaigns against the steel flyover in their city editions as well.
Why oppose the flyover: A past imperfect
So what are the media, the activists and citizens mainly protesting over? First, lack of planning in putting up a cost Rs 1,791 crore of taxpayer money for a steel monstrosity. Second, the destruction of three flyovers, two skywalks and one magic box underpass, to implement the steel flyover, and third, chopping off 812 trees, intrinsic to the spirit of Bengaluru.
To be built over a stretch of 6.72 km from Basaveshwara circle to Hebbal, the steel flyover is estimated to cost Rs 1,791 crore and is expected to be completed in 24 months. The project will be executed by Larsen and Toubro Ltd (L&T) and Nagarjuna Ltd, with the Bangalore Development Authority (BDA) overseeing the construction. BDA will acquire around one acre for the project.
What is interesting to see is that the BDA has no clue as to the exponential growth Bengaluru has been experiencing, or, its population. The introduction to its Masterplan 2015 says, "As one of the world's fastest growing cities, Bangalore is experiencing a steady increase in population (3.25% current annual growth rate). Its population is likely to be 10 million by 2021."
Bengaluru is estimated to have already touched 10 million in 2016.
So, it's obvious that the Masterplan 2015 is already redundant. What is also interesting to see is that BDA has enunciated in its Masterplan 2015, to "facilitate an integrated system of transport that serves as a framework for new development as well as offers affordable choices for transport by: Developing a Mass Public Transport System (MPTS); Promoting a Commuting Railway System (CRS); and Promoting multi-articulated dedicated bus lanes along the main axes."
So then, what changed? Doesn't the agency and its officers read their own document?
It doesn't require a town planner to tell that a congested city like Bengaluru needs more avenues of public transport service — more buses, rail links, and metro service, and less private vehicles on the roads.
Take the example of the nearly 9 km long elevated highway to Electronic City from the Central Business District, which was touted as the solution to the traffic congestion to the IT hub. In just days, it created a huge bottleneck at the Silk Board junction. My own experience, of commuting daily to Electronic city from CBD, can at best, be described only as a nightmare. The elevated highway would take about 10 minutes, but the bottleneck at the Silk Board junction could take anywhere between 20 minutes to 45 minutes to negotiate.
It's obvious, that the elevated highways have really not solved Bengaluru's traffic congestion, they have only aggravated them.
Architect and urban designer Naresh Narsimhan, who has been spearheading much of the protests including putting up videos on his Facebook page (Facebook/nareshnarasimhan) on how the steel flyover would look in reality, told Firstpost: "Such an elaborate scheme is not required at all! There are bigger junction messes elsewhere too! The Silk Board mess is a proof of what happens without integrated planning."
Stating that "there's definitely a contractor-politician nexus", he suggested that Bengaluru should have a larger mobility perspective and plan more public transport like pedestrian and bicycle friendly and mass transit oriented. "Two small flyovers — one at Windsor manor junction and another at Cauvery junction will solve the problem for quite some time," he said.
The commentators in the media have been equally vocal against the steel flyover. Not mincing his words, senior journalist and commentator, Ramakrishna Upadhya, told Firstpost, "It's nothing but loot. We are going to lose money and it will spoil the city. Nobody knows how it's going to benefit the city or what kind of iron and steel is going to be used. You can't have this steel flyover in the middle of the city. It has to be stopped. Right now the cost is Rs 1,791 crores but by the time it's finished it is going to be much higher. With this money they can easily build 16 flyovers, where it's really required, like the Nimhans road which are congested. They have not consulted any experts like traffic, engineers or planners."
That's not all though. The state government has a very poor record of planning projects, and not implementing them, especially to ease traffic to the Kempegowda International Airport (KIA), and then discarded them later on. One such plan was to build a high-speed rail link to the airport under the Bangalore Airport Rail Link Limited, which was constituted in 2009-10 with just that single goal. The link was to cut travel time from Mekhri Circle to the airport to 25 minutes and was estimated to cost Rs 5,767 crore. However, recently Bangalore Metro Rail Corporation (BMRC) was asked to take over the work and extend the Metro to Kempegowda International Airport (KIA). At present BMRC has proposed nine possible routes to the Airport, and asked the public to vote for them. The plan, however, has been facing opposition from environmentalists.
Metro or no Metro is not the only question
E Sreedharan who is also known as the 'Metro Man' and is principal adviser to Delhi Metro Rail Corporation Ltd, advocated the rail link during his visit to the city in August this year. He felt that with the Kempegowda International Airport being nearly 45 km from the city, a high-speed rail link, which had been virtually scrapped by the government, was more feasible option rather than extending the Metro rail network. "Imagine the kind of land required for the Metro project and the amount of time it would take to complete it. The best option would be a high-speed rail, with check-in facility at the centre of the city itself," he had told The Hindu.
Rasheed Kappan, special correspondent at Deccan Herald, who has been spearheading the campaign for a rail link to KIA, told Firstpost, "Two years ago the cost of the steel flyover was Rs 1100 crore, one year ago it was Rs 1350 crore, and now it is Rs.1791 crore. If the rationale was to improve the transport link to KIA, the Karnataka state government should think of putting up a rail link. The rail link will cost only Rs 100 crores and it can be completed in three months. The links are already there and there are existing tracks from Bypannahalli to Yelanakha. There are railway lines under the trumpet flyover too. Right now, the entire rail stretch has only eight to 10 trains, running once in 20 minutes. This can be increased. All they would need to do is put up some sidings and platforms. The rail links would also cost only a fraction of the cost of putting up a Metro link."
Says Alavilli, "What it really is all about is citizens batting for public transport, because we all know the only real answer to Bengaluru's traffic nightmare is public transport. Not a flyover. The commuters from Outer Ring Road cannot even get out of their own campus. People spend 70 minutes at a single junction — Silk Board. Give us the bus. The metro. The commuter rail. Any one of these options will have much larger impact than a flyover that supposedly saves seven minutes."
Meanwhile, the Namma Bengaluru Foundation (NBF) has filed a writ petition in the high court challenging the action of government and BDA to propose the construction of the elevated road.
But is the Karnataka government listening?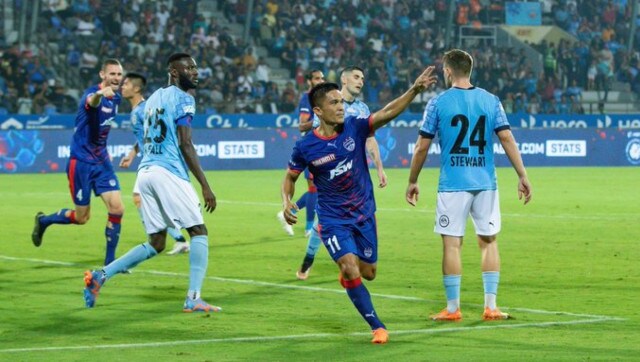 Football
Bengaluru FC are currently on a 10-game winning streak and hold a 1-0 advantage going into the second leg of the ISL semi-final against Mumbai City FC.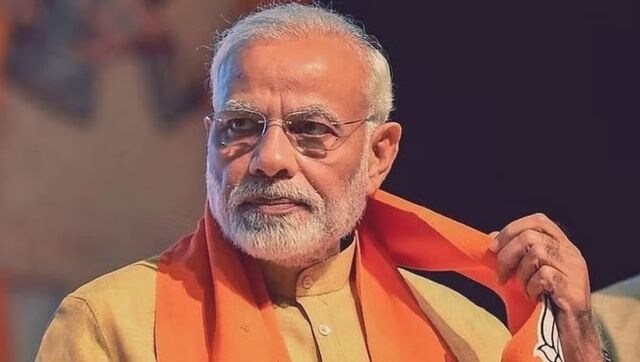 India
Prime Minister Narendra Modi on Sunday said that before 2014 the Congress government at the Centre had no stone unturned to ruin life of poor people
India
PM Modi got a rousing welcome as BJP supporters and locals showered with flower petals and raised slogans during his roadshow.