Fuming over Calcutta High Court's decision to allow Durga idol immersion on all days, including Muharram, Mamata Banerjee has called for an emergency meeting to discuss the implementation of court's order.
I will do what I can to keep peace: West Bengal CM Mamata Banerjee on Calcutta HC's verdict on Durga idols' immersion pic.twitter.com/zHo1lRLvus

— ANI (@ANI) September 21, 2017
Reacting strongly to the high court's ban Banerjee was quoted by ANI as saying, "Someone can slit my throat, but no one can tell me what to do." Countering allegations of appeasing the minority community, West Bengal chief minister said that such comments against her are "deeply insulting".
She was quoted by IANS as saying: "I do not believe in appeasement. These comments are deeply insulting. I believe in the religion of humanity that talks about the harmony among all the religions." She also accused the central government of conspiring against her state.
Banerjee said she observes the rituals of all the communities with equal enthusiasm but nobody raises the question of appeasement when it comes to a non-Muslim festival. "If I go to Muslim festival, people term it as appeasement. But when I go the Chhath puja celebrations or observe Buddha Purnima, does anybody ask whom am I appeasing? When I go to the temples or be present in the midnight prayer on Christmas, does anyone raise the question of appeasement?" she asked.
Banerjee also issued a stern warning, stating that those conspiring to create unrest in the state would have to take responsibility for it."If anybody tries to create unrest, I would be their biggest enemy. If anyone conspires to disturb the peace, they would have to take the responsibility,"
Earlier, the Calcutta High Court had termed the government's directive as "arbitrary." The court asked the police to ensure separate routes are designated for Durga idol immersion by Hindus and for tazia procession taken out by Muslims on Muharram.
The West Bengal government had announced in August that idol immersion will not be allowed after 6 pm on 30 September and or on 1 October, the day Muharram is scheduled to be observed.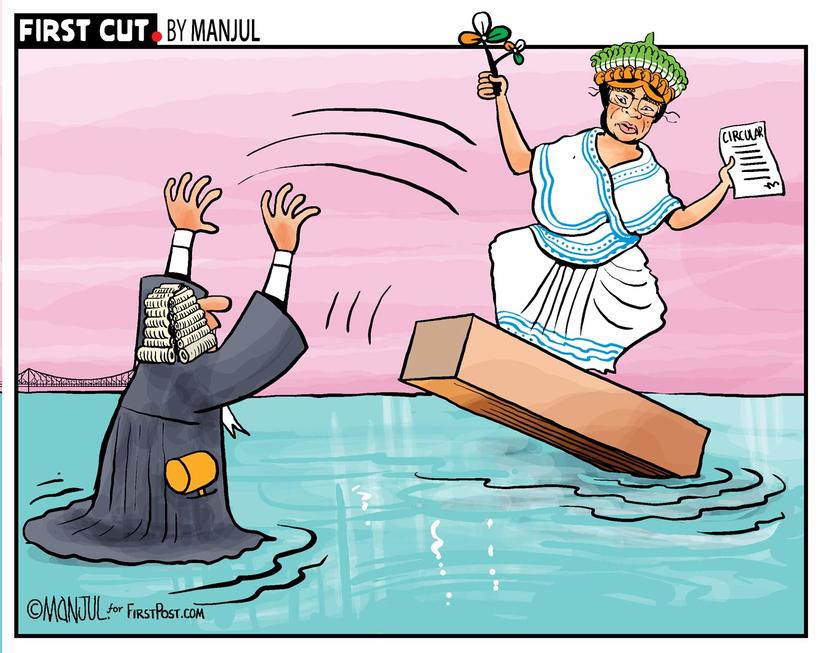 On Wednesday, while hearing the three PILs challenging the restrictions on immersion of idols, the court had said that mere assumption that a law and order situation might arise, owing to Vijaya Dashami and Muharram falling one after the other, could not be the basis of imposing curbs on immersion timings.
"Let them (Hindus and Muslims) live in harmony, do not create a line between them," acting Chief Justice Rakesh Tiwary said while hearing the case.
"People have the right to practise their religious activities, whichever community they may be of, and the state cannot put restrictions unless it has a concrete ground to believe that two communities cannot live together," he added.
"You must clarify why are you apprehending a law and order situation," the bench also comprising Justice Harish Tandon told Advocate General Kishore Dutta, who had claimed that it was the administration's prerogative to decide on steps to prevent any untoward situation.
The bench had said that the administration could regulate the routes for the immersion processions to follow and those through which the tazia processions of Muharram would pass.
"In the interest of maintaining law and order and in order to prevent any untoward incident, the administration can regulate a religious congregation or procession," Dutta had said before the court.
"It is a preventive action to rule out any possibility of a law and order situation," he added.
The BJP and RSS had earlier called the West Bengal government's decision 'unconstitutional' and termed it an "insult" to the Hindu community.
With inputs from agencies
Find latest and upcoming tech gadgets online on Tech2 Gadgets. Get technology news, gadgets reviews & ratings. Popular gadgets including laptop, tablet and mobile specifications, features, prices, comparison.
Updated Date: Sep 21, 2017 19:41:35 IST