By putting onus of India-Pakistan talks on New Delhi, Abdul Basit is at his slimy best
Abdul Basit, Pakistan's High Commissioner to India showed a glimpse of classic chutzpah by announcing that the onus for any bilateral engagement on sidelines of the forthcoming Heart of Asia conference is on India.
Abdul Basit, Pakistan's High Commissioner to India at New Delhi showed a glimpse of classic chutzpah by announcing that the onus for any bilateral engagement on sidelines of the forthcoming Heart of Asia conference at Amritsar is on India. Well-timed, his statement comes right before the arrival of Pakistan's de facto foreign minister Sartaj Aziz on 4 December to participate in the event.
Basit's logic behind the 'onus being on India' is because India is the host nation for the Heart of Asia conference. But Basit would be at pains to explain which international regulation or norm binds the host nation to take the initiative to propose bilateral dialogue. Why isn't Pakistan asking for such dialogue at Amritsar? The media describing Basit's announcement as having put the 'ball in India's court for any bilateral engagement' is certainly way off the mark.
The fact remains that nether Aziz nor Basit, or for that matter Pakistan, has the guts to ask India for opening up the stalled India-Pakistan dialogue not only because of Pakistan's heightening proxy war on India, but also through demonstrative future plans with respect to India. That is why Aziz is slipping into Amritsar directly for the Heart of Asia conference and slinking back immediately after the event. There is no way he could have requested for a bilateral dialogue and planned to make it more meaningful with a stopover at New Delhi. Basit's statement hopes to provide 'Dutch courage' to Aziz as he represents a country notorious for being the epicentre of terrorism.
There is clear evidence of Pakistan's complicity in the beheading of an Indian Army soldier in the Machil sector of Jammu and Kashmir recently; the handiwork of a Pakistan Army-backed BAT (border action team) equipped with grenades sporting Pakistani markings as well as night sights and radio sets with US markings, as the search of the area found. It is a different issue that after the mutilation of our soldier's body, the heavy retribution extracted by the Indian Army through a fire assault in PoK forced the DGMO of Pakistan to call up his Indian counterpart for 'unscheduled talks', after which there has been lull in ceasefire violations by both countries after over a month of heavy exchanges.
The ceasefire along the LoC has been violated by Pakistan hundreds of times since it was agreed to by both nations in 2003. Its sanctity was anyway irrelevant with Pakistan not only breaching it time and again through artillery and mortar fire but also providing cross-border covering fire for every infiltration — which happens on an average at least once a week. Of late, Pakistan has also been violating the International Border in addition to the LoC, plus deliberately targeting civilian villages. What the Pakistani Army did not expect was the surgical strikes by Indian Special Forces into PoK, following the Pakistan-sponsored terrorist attack at the army base at Uri, and although Pakistan (Nawaz Sharif and Raheel Sharif included) maintained that the said surgical strikes had not taken place, a telephonic intercept of the superintendent of police of Mirpur in PoK confirmed the casualties that the surgical strikes had inflicted. More recently, Pakistan suffered heavy casualties because of Indian fire assaults in response to the Pakistan army's BAT action that saw an Indian soldier mutilated.
The ceasefire violations by Pakistan may have somewhat reduced (temporary break?) but the terrorist attacks in Jammu and Kashmir continue to occur on a daily basis — the directions for which come from the Pakistan military and its proxies including the covert arm of the Inter-Services Intelligence. At the time of writing, encounters between terrorists and security forces are taking place in the Nagrota and Samba areas of Jammu and Kashmir. So, the Pakistani military is in no mood to change its policy of inflicting 'thousand cuts' on India, irrespective of Pakistan's army chief having been changed. By avoiding ceasefire violations but increasing the terror attacks in Jammu and Kashmir, Pakistan is avoiding casualties on its side of the LoC, yet stepping up attacks on Indian security forces. This, despite Lieutenant-General DS Hooda — Northern Army commander — categorically stating that de-escalation depends on Pakistan checking terrorism against India, thereby implying we will continue to hit back across the LoC when deemed necessary.
Basit has said that Pakistan wants dialogue along the lines of the Comprehensive Bilateral Dialogue (CBD) that the two countries announced when External Affairs Minister Sushma Swaraj visited Islamabad in December 2015; dialogue on all outstanding issues, including terrorism and Jammu and Kashmir. But Basit fails to acknowledge that much water has flowed under the bridge since then, because of which India had conveyed to Pakistan that any bilateral dialogue would have to be preceded by Pakistan stopping terrorism against India. Should Basit, Aziz and co use a wee bit of intelligence, what India has said does not merely mean a temporary halt in terror attacks but it also means that Islamabad must take effective action against the anti-India terrorist groups in PoK and Pakistan, which in effect are patronized by the Pakistani military.
A cross-section in India may feel that Basit's above statements are a change of heart or perhaps he is getting 'de-radicalised'. Nothing could actually be farther from the truth. Meeting and briefing Hurriyat separatists along with his ISI-trained diplomats holed up in the Pakistani High Commission, Basit has been playing a major role in supporting and upping terrorism in Jammu and Kashmir. If he is acting the peace parody before the arrival of Aziz in Amritsar, he is merely playing up Pakistan's policy of TPAW (Talk Peace, Act War). In doing so, he is also playing up to Pakistan's military constituency, particularly to Qamar Javed Bajwa, the new Pakistani army chief, lest he be ordered to get back home. Without doubt, Basit will be hoping to replace Aziz one day as the de facto foreign minister of Pakistan one day, if not the foreign minister proper.
There is plenty of speculation about what would be Pakistan's India policy with Bajwa now holding the country's reins from the background. The indications are already on ground through the setting up of a high-level committee in Pakistan to formulate 'a doable and sustainable' policy to highlight the Kashmir issue globally. This committee was obviously formed not only in consultation with the Pakistani military but perhaps on behest of the latter. More significantly, it will be 'controlled' and directed by the military with members as senior officials from ministries of defence, interior and information, the military operations directorate, ISI and Intelligence Bureau, but none from the foreign ministry. With the Kashmir obsession of the Pakistani military, it is unlikely that Raheel Sharif did not discuss formation of such a committee with the military hierarchy, which included Bajwa. So, it may be naïve to think about any change of heart with Bajwa assuming command.
Dawn described the real purpose of the above committee as a measure for "reaching out to Indians who are opposed to Prime Minister Narendra Modi's 'extremist policies'." So, we should expect ISI's love blooming with the type of politician who pleaded to Pakistani news channel to help dethrone Modi. Interestingly this politician is known at home as the 'pole tortoise'; doesn't know how he climbed up, doesn't know what to do atop, and doesn't know how to get down. Pakistan will not only compensate these types for whatever they lost because of demonetisation, and cater for their next seven generations, but perhaps also confer them with the Nishaan-e-Pakistan, Pakistan's highest civilian award.
Therefore, the only change in Pakistan's policy towards India may perhaps be more non-kinetic measures added to whatever it is presently doing, to tray and destabilise India as much as possible. The five government mints in Pakistan are probably working round the clock already for faking the new Indian currency.
The author is a veteran Lieutenant-General of the Indian Army
Find latest and upcoming tech gadgets online on Tech2 Gadgets. Get technology news, gadgets reviews & ratings. Popular gadgets including laptop, tablet and mobile specifications, features, prices, comparison.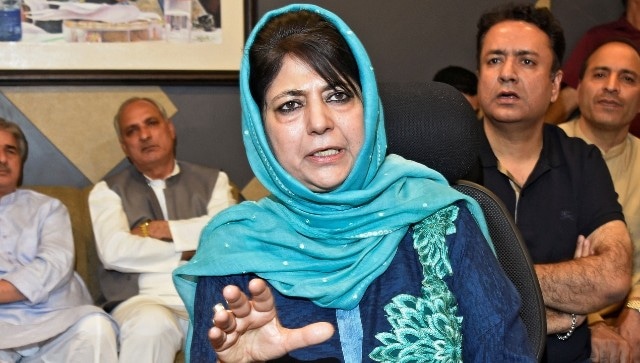 India
Mufti had announced that she will hold a press conference after claiming she was not allowed to visit the Pulwama residence of PDP leader Waheed Parra who was arrested by the NIA earlier this week
India
The encounter started after a vehicle carrying the terrorists was intercepted by security forces personnel near the Ban toll plaza of Nagrota district, officials said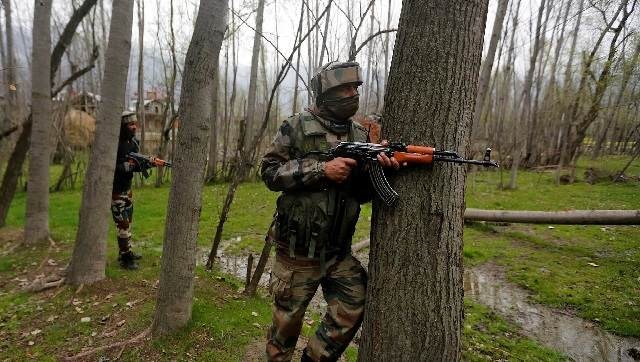 India
The sources said intelligence-based targeted strikes are being conducted by the Indian Army to neutralise mostly Pakistani and foreign terrorists, and the collateral damage has been very negligible in these operations