Bulandshahr violence: UP Police arrests Delhi driver who 'shot' Subodh Kumar Singh; overall 29 arrested so far
The arrest of Prashant Nat in connection with the killing of Inspector Subodh Kumar Singh in Bulandshahr takes the total number of arrested people to 29.
Bulandshahr Police arrested a Chingrawathi village resident claiming that it was he who killed Inspector Subodh Kumar on 3 Deecember during a mob violence over alleged slaughtering of a cow. However, another accused and a local Bajrang Dal leader Yogesh Raj, earlier said to be the prime accused, remains at large.
The Yogi Adityanath-led Uttar Pradesh government had come under severe criticism after it decided to pursue the cow slaughter case first instead of Singh's murder.
The arrest of Prashant Nat, 26, in connection with the violence in Siyana area of Uttar Pradesh's Bulandshahr district — wherein Singh and another local youth named Sumit were killed — takes the total number of accused held in this case to 29.
"During interrogation, he confessed to his involvement in the violence and also admitted that he had shot the bullet which killed the inspector," said Atul Kumar Srivastava, additional superintendent of police (ASP), Bulandhshahr city.
"We are interrogating him further to elicit other details and expect other information to emerge during the probe. Based on that information, we will move ahead with the probe in the case," the ASP said. The police said they examined a series of videos shot on mobile phones on the day to arrive at the conclusion that it was Nat who shot the policeman. His confession was also corraborated by other key witness and the circumstantial evidence available thus far.
A police official said Nat, a resident of Chingrawathi village of Siyana, was held from Sikandrabad, near the highway that leads to Noida, around 2.30 pm. He works as a part-time driver in Delhi and nearby areas and, at other times, he works locally as a labourer, the official told PTI.
The police also revealed that Sumit was killed by Singh who was firing at the mob in self defense following which Prashant snatched the former's service revolver and fired at him, The Indian Express reported.
"Prashant and other protesters, identified as Rahul, David and Johnny, cornered Subodh in the fields and attacked him with stones. He fired in self-defence. The bullet hit Sumit… By this time, Subodh was grievously injured and had little energy left to defend himself. Prashant took Subodh's service revolver and shot him in the head," Bulandshahr SSP Prabhakar Chaudhary told the newspaper.
Raj, meanwhile, is still an accused in the case of inciting a mob for violence, disrupting public order and vandalism.
Five people were arrested on 18 December for their alleged roles in the mob violence and the cow-slaughtering cases.
Three of them — Nadeem, Raees and Kaala — were arrested for their alleged involvement in the cow-slaughtering case, while two accused were nabbed by the state special task force (STF) for the subsequent violence after cow carcasses were found in a field. The inspector and a youth had died during the violence.
The trio was not named in the initial FIR, which had seven accused, including two minors, but their names emerged in the case during probe.
An FIR against 27 named people and 50-60 unidentified people was registered at the Siyana police station for the violence at the Chingrawathi police post after cattle carcasses were found strewn outside nearby Mahaw village.
One of the main suspects among the 27 named in the FIR, local Bajrang Dal leader Yogesh Raj, is still at large, while an army jawan, Jitendra Malik, has been arrested and remanded in custody.
Find latest and upcoming tech gadgets online on Tech2 Gadgets. Get technology news, gadgets reviews & ratings. Popular gadgets including laptop, tablet and mobile specifications, features, prices, comparison.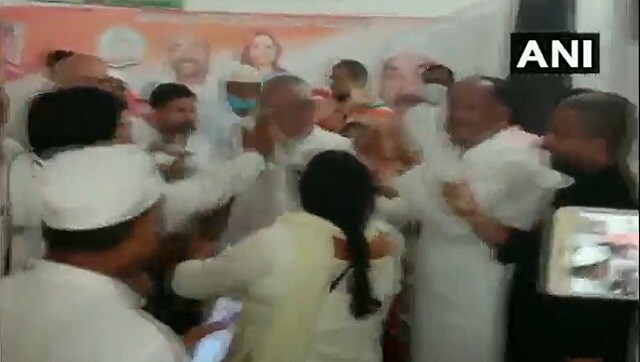 India
Tara Yadav, protesting Mukund Bhaskar Mani's nomination for the November bypolls, accused the Congress of giving a ticket to 'a rapist'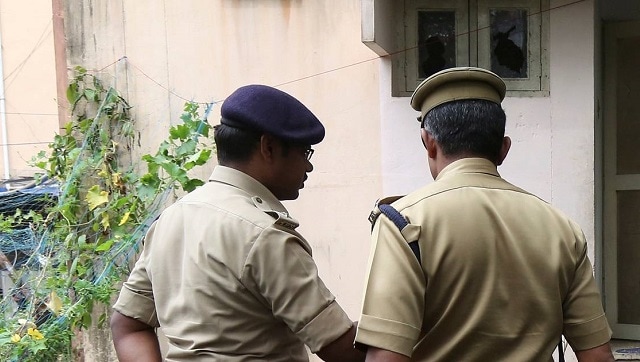 India
While the father has been arrested, the victim's brother fled from the spot. The police are also trying to identify the person responsible for the girl's pregnancy
India
Referring to the Uttar Pradesh Police's denial of the rape charge, the Congress leader accused the state govt and police of dismissing her plight