Bulandshahr violence: Murder of Subodh Kumar Singh by mob dents Yogi Adityanath's 'tough' image, highlights perils of cow politics
After the violence in Bulandshahr, it's clear that it's time for Uttar Pradesh chief minister Yogi Adityanath to take care of his own state. Touring can wait.
Yogi Adityanath's mojo is his fabled 'tough' image. His supporters on Twitter say "Yogi roxx!" Under him, the police allegedly kill criminals in encounters, history-sheeters either get "reformed" or prefer a jail term to continuing with their thuggery.
In fact, soon after he had come to power, Adityanath had given the police force orders to clean up the streets of one of India's toughest states in terms of crime rate, and the police had responded with 'Operation Clean', as a result of which there have been 1,142 encounters in 10 months in Uttar Pradesh, involving the death of 34 criminals and the arrest of 2,744 felons.
Based on that 'tough' image and his ability to talk tough — not to mention his saffron-robed demeanor that appeals to the BJP's Hindutva base — the young Uttar Pradesh chief minister has become party's star campaigner. He tours the length and breadth of the country during elections and compares Sardar Vallabhbhai Patel with Lord Ram in Surat, tells AIMIM chief Asaduddin Owaisi that he will have to "run away like the Nizams of Hyderabad if the BJP is voted to power in Telangana" and promises to bring "Ram Rajya" in Karnataka.
Going by what happened in western Uttar Pradesh on Monday, residents in Karnataka might be thinking it's a good thing they didn't vote the BJP to power in the state. In a "Ram Rajya", neither do courts issue notices to the government on alleged "fake encounters", nor do furious mobs cause the police to run for their dear lives.
It is bad enough when a rampaging mob kills a police inspector, but it is even more alarming when gun-toting hordes descend upon a police station, torch it and then put a bullet between the eyes of a Station House Officer (SHO).
Subodh Kumar Singh, the SHO at Syana Police Station in Uttar Pradesh's Bulandshahr, was hit by a .32 bore bullet near his left eyebrow by an assailant, who was part of a mob that turned violent on rumors of cow slaughtering on Monday morning near Chingrawati village. Singh, who was the investigating officer in the Dadri lynching case, was killed while trying to disperse tractor-borne, angry villagers who had blocked the Bulandshahr-Garh Highway demanding action against culprits who, they claimed, had strewn bovine carcasses in the farms near Chingrawati village.
A report in The Indian Express says that the mob had turned so violent that aides had to abandon Singh and scamper away while he lay bleeding after being shot. Singh and his three staff members had reached the spot to try to disperse the protesters, but they had failed to pacify the violent mob that grew angrier after the police fired in the air to disperse them. It is not clear when Singh got shot, but Ram Ashray, who was driving the police vehicle, was quoted as saying: "We had to run for our lives since the stone-peters were coming after us. We tried to carry Subodh sir's body, but we had to abandon it due to the escalating unrest."
Apart from the gunshot wound, Singh's body also bore injuries from blunt objects, indicating that he was hit by stones. One 20-year-old civilian also died of gunshot injuries, while the mob "pelted stones at the police and indulged in arson, setting several vehicles and the Chingarwathi Police Chowki on fire".
Chief Minister Yogi Adityanath, who prefers to rename places to solve governance problems, was quite prompt in announcing compensation of Rs 40 lakh for Singh's wife, Rs 10 lakh for his parents and a government job for one member of the family. He also ordered investigators to complete and submit the inquiry report in two days. But these steps may not be enough to dispel the impression that lawlessness still reigns supreme in the badlands of Uttar Pradesh, where a mob can take on the police if they belong to the right camp.
Reports say that members of the Hindu Yuva Vahini, Bajrang Dal and Vishwa Hindu Parishad were among the agitating villagers who were outraged at the sight of dead cow at a sugarcane field. Incidentally, 10 lakh Muslim devotees had gathered in Bulandshahr on Monday to pray on the last of Ijtema.
However, the Uttar Pradesh Police has dismissed the "communal tension" angle, insisting on Twitter that the "incident is not linked to the Ijtema procession in any way". "The Ijtema concluded peacefully. The current incident happened 45 to 50 kilometres away from where the Ijtema was held. Some rowdy elements are the perpetrators of this incident," the police said.
Regardless of whether there was an attempt to create communal tension in the area, the point remains that the mob was audacious enough to shoot a police officer and then go after his aides.
This dents Adityanath's carefully built image of toughness. It is hard to argue that you are a good administrator and "tough on crime" when law enforcers become victims of mob violence. The violence in Bulandshahr also highlights the perils of cow politics. Adityanath must take the blame for enabling cow protection groups to take law into their own hands. When that happens, even legitimate grievances are weaponised for political ends. It is time for the Uttar Pradesh chief minister to take care of his own state. Touring can wait.
Subscribe to Moneycontrol Pro at ₹499 for the first year. Use code PRO499. Limited period offer. *T&C apply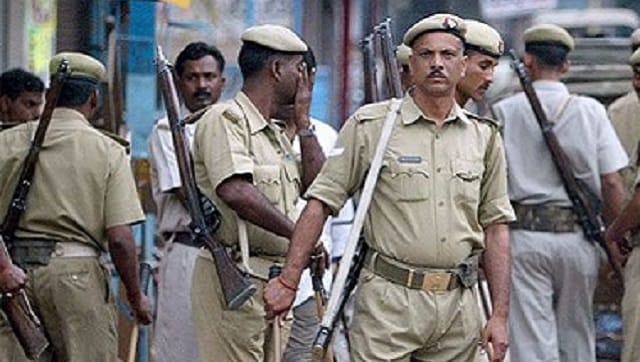 India
While the last rites of the two Dalit girls who were found dead in the field was performed amid heavy security on Friday morning, according to reports, the condition of the third remains critical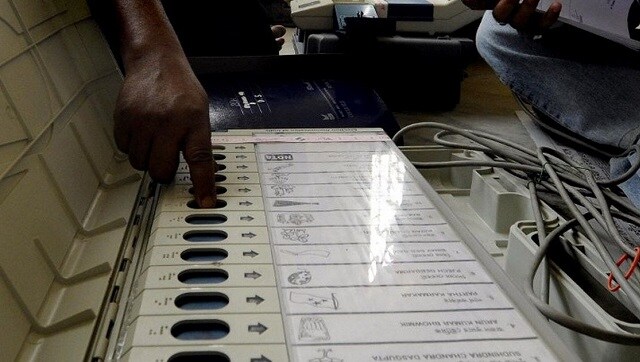 Politics
In February, the Allahabad High Court had instructed the UP Election Commission to conduct the civic body polls by 30 April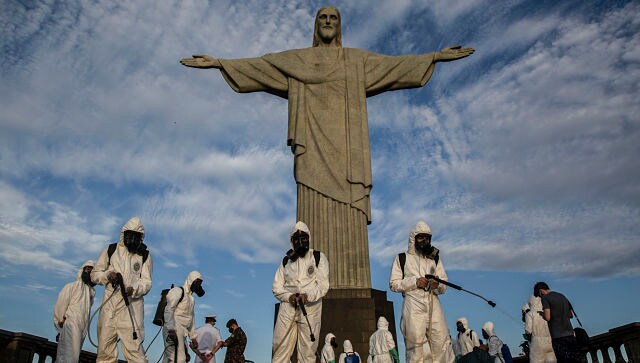 World
Just over 5.8 million Brazilians — roughly 2.6 percent of the population — had received at least one dose of a COVID-19 vaccine as of Tuesday