Bulandshahr violence: Governance takes backseat in UP as Yogi Adityanath govt makes mockery of law and order
This open display of hostility towards one community and undermining of the process of justice are not only creating deep fissures in society but also demoralising honest police officers and jeopardising professionalism in the force.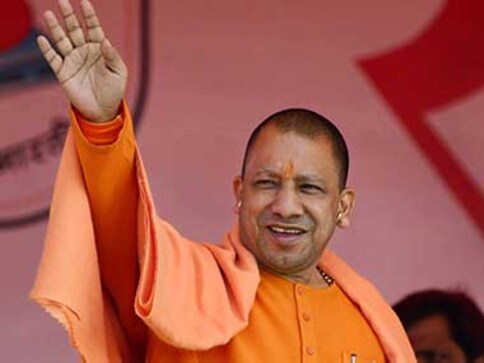 'Bizarre. Absurd. Ridiculous. Embarrassing. Trump'. That is what a headline in The Washington Post screamed last year when a doctored video clip was released by US president Donald Trump. What has happened in Uttar Pradesh in the past two weeks since the lynching of station house officer Subodh Kumar Singh by a mob in Bulandshahr on 3 December, over alleged cow slaughter, indeed evokes a similar outrage. Replace US president Donald Trump with Uttar Pradesh chief minister Yogi Adityanath and his cops and the picture is complete.
First, the state police went after the Muslim men for alleged cow slaughter and put them in jail for two weeks on the basis of a complaint filed by the main accused in the mob lynching incident, Bajrang Dal convenor Yogesh Raj. Then on Tuesday, the four were released after the SIT constituted to probe the violence found them innocent.
The SIT arrested three more Muslim men for the alleged slaughter of cows with a bizarre narrative: "They were part of a gang that hunted cows and shot them with a double-barrelled gun. They would slaughter the cows using sharp instruments like knives and share the meat." They were not named in the original FIR, nor their relations to the 3 December mob lynching incident is at all clear.
For the first time, two others have also been arrested for mob violence, but the main accused Yogesh Raj and a local BJP Yuva Morcha leader Shikhar Agrawal are roaming free. There is no word yet on why they have not been arrested or what actions have been taken to arrest them.
This reverses investigation of cow slaughter, rather than the mob lynching, was set into motion by none other than the chief minister. Two days after the incident, he held a review meeting and gave instructions for 'strict action' against cow slaughter, which he described as a 'conspiracy', but said not a word on the SHO's killing. That was a signal for the Uttar Pradesh Police and the latter announced later that they will first go after the cow slaughter and then look at the mob lynching, even though the victim of this lynching was one of their officers. A couple of days later, Yogi went on to claim that "No mob lynching happened in Uttar Pradesh, what happened in Bulandshahr is an accident".
This was ridiculous, to say the least. There is enough video evidence to show that it indeed took place in broad daylight. Besides, mob lynching is no ordinary crime or just a murder – and former Rajasthan chief minister Vasundhara Raje was rightly called out for saying a mob lynching as a murder in the same week.
That is why the Supreme Court had asked, in July this year, the Centre and state governments to create a special law for mob lynching and provide adequate punishment to instil fear for the law among the people involved in vigilantism and lynching. Sadly, no government has shown any inclination to follow this. Nor the apex court's directive to give wide publicity to its direction that lynching and mob violence of any kind will invite serious consequence under the law. Had that been followed the SHO's killing could have been averted.
This open display of hostility towards one community and undermining of the process of justice are not only creating deep fissures in society but also demoralising honest police officers and jeopardising professionalism in the force – which has dangerous consequences.
In fact, at least 83 former bureacrats have written an open letter criticising the Centre and the Uttar Pradesh government for failing to take action and demanded the resignation of Adityanath. The letter asked citizens to unite in a "crusade against the politics of hate and division – a politics which aims to destroy the fundamental principles on which our Republic is founded".
Both the chief minister and his police force are obliged to act fairly and impartially to ensure justice is done and peace and order is restored, not divide society on the basis of religion or intimidate a section of society. It is even more reprehensible when elected representatives join the bandwagon and celebrate the transfer of inconvenient police officers in company with fringe groups, instead of helping the cause of justice or law and order.
Uttar Pradesh is not only known for high crime rates but also for poor governance and backwardness. It is the most populous state with the maximum number of poor – 17 percent of India's population and 22 percent of its total poor, as per Census 2011. It continues to remain a low-income state along with Bihar, Odisha, Madhya Pradesh and Rajasthan and its GDP growth rate has remained below the national average. Its human development indicators also remain very poor. It was ranked 18th among the Indian states in the UNDP's India Human Development Report (2011) which measured long and healthy life, education and a decent standard of living. As per Census 2011, its literacy rate was 67.7 percent– lower than the national average of 74 percent.
With such credentials, the chief minister and his official machinery should have been more focussed on improving governance and indicators of economic and human development, rather than divisive majoritarian politics which unfortunately is the case. An economically stronger state with a better human capital will not only lift millions of its population out of poverty and backwardness but would also turn into an engine of growth for India. Unfortunately, all the energy is being dissipated in creating social disorder and disquiet.
Explainers
Experts say SVB's failure is likely to affect Indian start-ups in the short term when it comes to funding and making payroll. A major impact of the 'contagion' on Indian banks or the banking system is unlikely
Explainers
Iwao Hakamada was in 1966 accused of robbing and murdering his employer and his wife and children. The 87-year-old, who spent nearly 50 years on death row, was released from prison in 2014 after a court ruled investigators could have planted evidence. Now, the high court has ordered a new trial
Explainers
A native of Zhejiang province, the 63-year-old Li Qiang is an acolyte of Xi Jinping. Qiang is the former party chief of Shanghai and his elevation was earlier in doubt over his handling of the two month-lockdown in the financial hub last year