BSF shoots down arms-laden drone entering Jammu and Kashmir's Kathua sector from Pakistan's side
A Pakistani drone was shot down by the Border Security Force (BSF) along the International Border in Kathua district of Jammu and Kashmir
Jammu: A Pakistani drone was shot down by the Border Security Force (BSF) along the International Border in Kathua district of Jammu and Kashmir on Saturday, officials said.
The drone was spotted hovering in the skies by a BSF party on patrol duty in the vicinity of Border Outpost Pansar around 5.10 am, the officials said.
They said the BSF personnel fired about nine rounds and shot down the flying object 250 metres inside Indian territory.
Senior BSF and police officers have rushed to the spot and further investigation is on.
Looking at the kind of weapons that have been recovered, it seems whoever is responsible for this was trying to create a major incident. There is no doubt the drone came from Pakistan: NS Jamwal, Inspector General, Border Security Force (Jammu Frontier) https://t.co/GP0wTMvGCU pic.twitter.com/rSlwJ4WnBq

— ANI (@ANI) June 20, 2020
Meanwhile, the officials said Pakistani rangers fired a few rounds on Babiya post in Hiranagar sector around 8.50 am. There was no retaliation by the BSF guarding the IB, they said, adding the situation is being monitored closely.
India
The Congress leader has made trips to Gujarat's Akshardham temple and the Mahakaleshwar temple in Ujjain in the past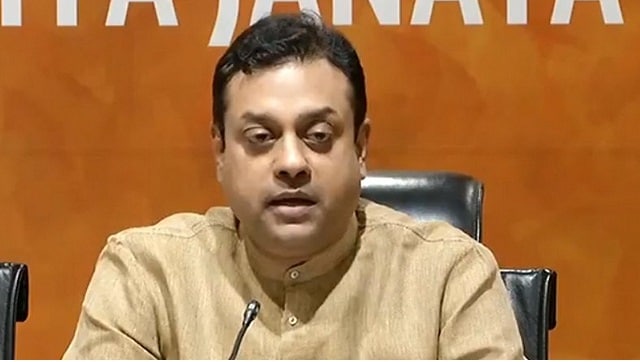 India
BJP national spokesperson Sambit Patra, in a press conference, alleged that the Congress sacrificed not only the Kashmiri Pandits but also the development of the region
Politics
On the socio-political front, the historic step of abrogating Article 370, which came into effect in 1950, and Article 35A, which came into effect in 1954, figures high on the list of achievements