BSF jawan killed along International Border: India must retaliate against Pakistan; IB is fair game for Delhi too
Pakistani troops slit the throat of the Border Security Force solider earlier this week after fatally shooting him along the International Border near Jammu.
His picture is that of a thousand others who leave their villages to try for that coveted job in the uniformed forces. Once in khaki or olive green, his future is ensured, with a pretty bride and status in the village. But for Head Constable Narendra Kumar, that career ended brutally. It should not have.
Earlier this week, Pakistani troops slit the throat of the Border Security Force solider after fatally shooting him along the International Border near Jammu.
Death in the process of carrying out their mission is acceptable with some resignation, and the grieving family is able to rejoice in a hero's death; death by mutilation is not so easily digested. There is no honour in being tortured.
The point is that brutality is now part and parcel of the wars Pakistan has unleashed in Jammu and Kashmir in Indian and in Afghanistan. Its propagation is based on exploiting the worst in men and women on each side. In the process, both wars have taken a turn for the worse, making the conflict even more difficult to manage.
Take a look at the components of this "dirty war" in Kashmir. The "fighters" in the jihadi cause are taught skills that are based on hate for "oppressors" — a term that fluctuates between Delhi, the armed forces and the local police, and at various times, other, including panchayat leaders who represent the state.
The target is always a shifting one, depending on the state of the Valley. When local elections are due, it is the panchayat leaders and/or aspirants. When the local police gather strength and begin the make their presence felt, it is the constables and their families. And if there is even the least sign of any reconciliation with separatists, then there is no compunction in killing a few of them.
Mirwaiz Umar Farooq is hardly likely to forget that his father was gunned down by a militant of the Hizbul Mujahideen. More recently, Mohammed Yusuf Rather was killed allegedly for following "secular" policies, and Shujaat Bukhari made the error of being an impartial journalist.
Worst of all is the deliberate killing of civilians simply by firing at security forces who use them as shields. Getting civilians killed in the crossfire is probably the biggest triumph for Pakistani planners. It does not just lead to cries of human rights violations, it has, over the years, helped to "identify" the militant with the local population. Militant graves are now all over the Valley and revered as symbols of heroism.
Remember that less than six years ago, this phenomenon was largely absent. Srinagar would still observe shutdowns, but unwillingly. Most people wanted the militants gone and quietly provided vital intelligence on their movements. But since then, the Kashmir conflict has been knowingly pushed towards a deliberate glorification of violence, with young recruits being lured into joining militant ranks in a bid for that glory. What they usually get is death at an early age, leading to a new cycle of protests and violence. The challenge is to break this cycle of cruelty and despair, particularly among the youth.
During a recent trip to the Valley, the dominant narrative was to blame Delhi for anything and everything. Alongside was disgust of established parties and their leaders. Neither former chief ministers, Mehbooba Mufti and Omar Abdullah, cut any ice. Support for religious parties, such as the Jamaat-eIslami, seems to be waning even within their own strongholds in South Kashmir. There is a huge vacuum in terms of political belief that could, under certain circumstances, allow for the emergence of a new leader and a new party that bases its manifesto on humanity and a set of lost values that once marked the state. "Hearts and minds" programmes launched from outside are no good. The change has to be set in motion by Kashmiris themselves.
India must and should retaliate against Pakistan's abhorrent acts with the maximum possible use of violence. Any action no longer needs to be kept limited to the Line of Control. If the International Border is fair game to Islamabad, it is for New Delhi, as well.
There is near certainty that infiltration will rise in the next month, as Pakistan puts its all into preventing peaceful panchayat elections in Jammu and Kashmir. The challenge for the government is to cut the Gordian knot that is the dramatisation of violence. This requires a raft of measures, including responsible reporting by mainstream and local media. It might be useful take a leaf out of Pakistan itself. Balochistan is burning, but try finding any coverage of that in the news.
Curiously, it is apparent that Pakistani forces themselves are on the slippery slope of brutaliation, which is an integral end-effect of backing terrorists for over three decades in at least three different theatres. This process is far more dangerous for Pakistan, given that this is an army with a country attached to it. The killing of Head Constable Narendra Kumar confirms that the slide may have worsened.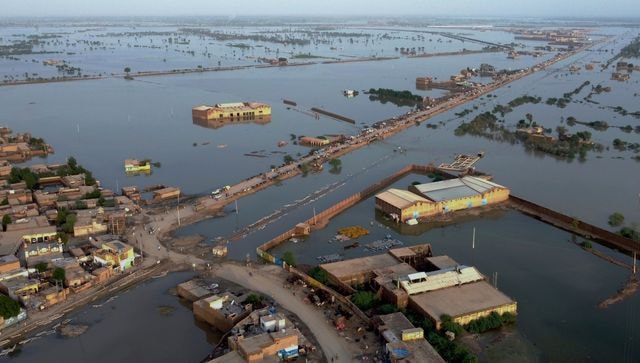 World
Pakistan's massive floods this summer collapsed Mohammed's home and destroyed his four acres of cotton, wiping out most of his income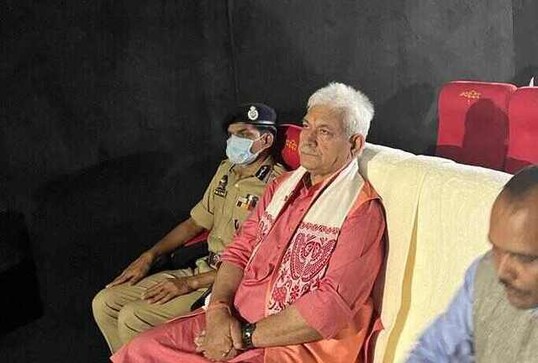 India
Kashmir had a dozen theatres in the late 1980s, but they closed due to terrorism in the late 80s and 90s. Though authorities made attempts to reopen some of the theatres in the late 1990s, militants thwarted such efforts by carrying out a grenade attack on Regal Cinema at Lal Chowk in Srinagar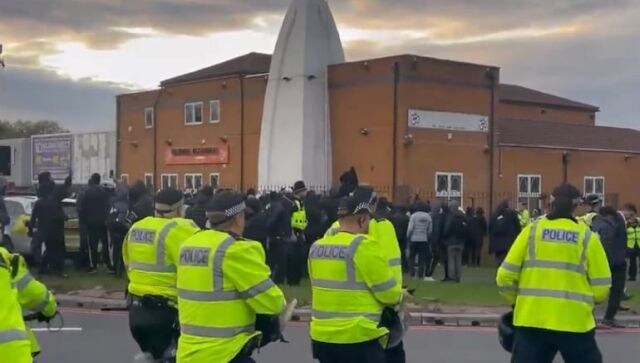 World
It started in UK's Leicester with the vandalism of a Hindu temple and has now spread to Smethwick, where a Muslim mob gheraoed a religious centre. Be it temples, mosques or churches, there's a rise in attacks on places of worship across the world