BSF, Assam Rifles sensitised to prevent entry of Rohingya Muslims: Rajnath Singh
Rajnath Singh said Rohingyas should not be allowed to 'spread out and stay wherever they want'.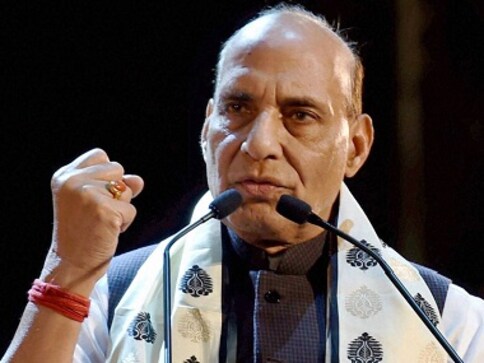 New Delhi: The Centre on Tuesday said that the Border Security Force (BSF) and Assam Rifles have been sensitised to ensure that members of the Rohingya Muslim minority do not enter the country, and that states have been asked to enumerate and confine those who have immigrated illegally.
Home Minister Rajnath Singh told the Lok Sabha during Question Hour that his ministry had issued an advisory to the states in February concerning the Rohingya. "The BSF and Assam Rifles have been fully sensitised to ensure that Rohingyas are not able to enter," Rajnath replied to a query posed by a Shiv Sena member. He said Rohingyas have, however, entered the country in "large numbers".
"It should not happen that the Rohingyas spread out and stay wherever they want," he said, adding that the states have been advised to prepare their "biography" (profiles) and take biometrics. "The advisory also says that their movement should also be monitored and the states should be fully alert."
Rajnath said the state governments have the right to deportation under the Foreigners Act. "We have requested the state governments that after identification and enumeration of the Rohingyas, they should send the information to the central government. Once we get this information, we will share it with the Ministry of External Affairs. The ministry will talk to authorities in Myanmar and try to deport them," the minister said.
Earlier, Minister of State for Home Kiren Rijiju said Rohingyas were illegal migrants, and there was no question of the government giving them any facilities. "We will first take care of Indian citizens, take care of their rights. We are not here to take care of illegal migrants," he said.
Answering another query, Rijiju said Jammu and Kashmir has the largest number of Rohingyas followed by Hyderabad. They also lived in Delhi, Haryana, Rajasthan and some other places. "We have taken firm steps that they do not become a threat to the country's security and become a burden in the future," he added.
Referring to the issue of ration cards, he said the government has not allowed the move and "if registration has taken place in a fake manner, action will be taken". He said every state and Union Territory should ensure that Rohingyas do not get a legal document.
Regarding border fencing, Rijiju said: "There is no fencing with Myanmar, Nepal, Bhutan, China. We have a different agreement with every country." The minister said that about 10 lakh Rohingyas in Bangladesh have not been able to enter India due to steps taken by the government.
Trinamool Congress member Sugata Bose said he was saddened by the reply of the home minister and noted that India has 40,000 Rohingya refugees, while there were over nine lakh in Bangladesh. Noting that the government was carrying out "Operation Insaniyat" (Operation Humanity) in Bangladesh, he asked whether the Centre will give shelter to all persecuted people, specially refugees.
Rijiju said he was "surprised and saddened" by Bose's remarks, saying that despite India not being a signatory to the UN convention on refugees, millions of them were still staying in the country. He added that India has a tradition of receiving persecuted people but that does not mean that "we cannot regulate our system". "Does that mean that you can allow anybody to walk into this nation and claim the rights of this nation? We have to have a system. We have to take care of our people first and then other people," Rijiju added.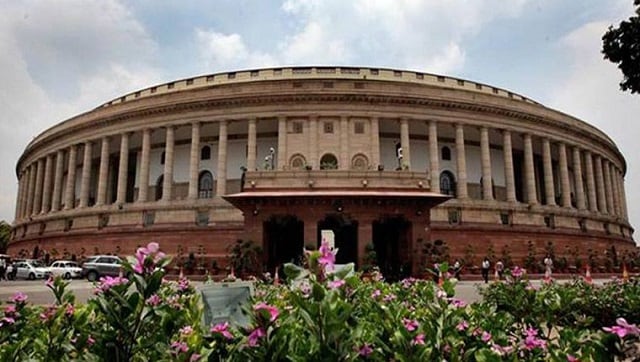 India
On Sunday evening, Rajya Sabha Chairman M Venkaiah Naidu has called a meeting of the floor leaders of the Upper House of Parliament
India
Modi will kick start the beginning of the significant project on the concluding three-day 'Rashtra Raksha Samarpan Parv' event being organised by the Ministry of Defence (MoD) along with the government of Uttar Pradesh