BS Yeddyurappa demands Karnataka minister KJ George's resignation over MK Ganapathy's death case
Yeddyurappa also said the state BJP unit would stage a state-wide protest against George if he did not resign.
Bengaluru: The Karnataka BJP on Thursday demanded immediate resignation of state minister KJ George after he was named by the CBI in an FIR in the case of mysterious death of Deputy Superintendent of Police MK Ganapathy.
Besides George, former IGP (Lokayukta) Pranov Mohanty and ex-ADG of police (state intelligence) AM Prasad have been named in the FIR.
Ganapathy was found dead at Madikeri on 7 July last year. The Supreme Court had handed over the probe to the CBI in September.
"Since the CBI has named George as the first accused (in the case), I demand his resignation immediately," state unit BJP president BS Yeddyurappa told reporters in Bengaluru.
Yeddyurappa also said the state BJP unit would stage a state-wide protest against George if he did not resign.
"We are meeting tomorrow (Friday) to fix up the date and draw plan for protests," he added.
The BJP leader brushed aside Congress's allegations that it was an act of vendetta against its leaders, saying the CBI had named George as first accused after the Supreme Court ordered the investigating agency to probe the case.
"It was Ganapthy's father who had moved the Supreme Court, which ordered CBI inquiry, and hence, there is no question of vendetta politics played by BJP here," he said.
Yeddyurappa also sought security for Ganapathy's family. "The family should be given security because they are very worried," he said.
The agency has re-registered the FIR of the Karnataka Police, alleging that prior to his death, Ganapathy had alleged that George, Mohanty and Prasad would be responsible if anything happened to him.
A Supreme Court bench, comprising justices AK Goel and UU Lalit, allowed the appeal of MK Kushalappa, the father of the deceased police officer, filed against the order of the Karnataka High Court rejecting his plea for a CBI probe into the case.
It had asked the CBI to file a status report on the probe before it within three months.
India
Of the 68 names, two from Karnataka and one from Jammu and Kashmir have been sent for a third time, while 10 others have been recommended for a second time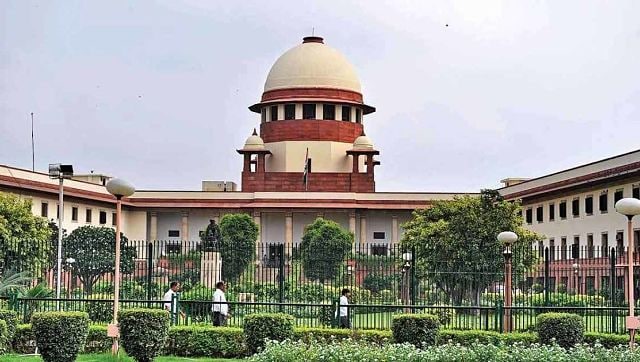 India
The Supreme Court on Friday dismissed a plea challenging Kerala government's decision to hold physical exam for Class 11.
India
Supertech said the order will not have any adverse impact on the company or its group companies as every project has its own independent RERA Account and cost centre