Brics Summit in Goa: What to expect and why India will play a key role this time around
Here is what we can expect from the 8th Brics Summit on 15 and 15 October in Goa.
In current times, India is one of the most important players in Brics — a group made up of Brazil, Russia, India, China and South Africa.
The reason is that India is seen as a bright spot in a bloc whose clout has been undermined by economic woes.
Brics was formed in 2006 with the aim of using its growing economic and political influence to challenge Western hegemony. The nations, with a joint estimated GDP of $16 trillion, set up their own bank in parallel to the Washington-based International Monetary Fund and World Bank and hold summits rivalling the G7 forum. But the countries, accounting for 53 percent of world population, have been hit by falling global demand and lower commodity prices, while several have also been mired in corruption scandals.
Russia and Brazil have fallen into recession recently, South Africa only just managed to avoid the same fate last month while China's economy — the recent engine of world growth — has slowed sharply.
India by contrast is now the world's fastest-growing major economy in an otherwise gloomy environment and its GDP is expected to grow 7.6 percent in 2016-17.
Here is what we can expect from the 8th Brics Summit on 15 and 16 October in Goa:
According to the Brics 2016 website, the theme of India's Brics chairmanship is Building, Responsive, Inclusive and Collective Solutions.
India has adopted a five-pronged approach for the Summit which is called 'IIIIC' or 'I4C', which stands for Institution building (to improve and institutionalise Brics cooperation), Implementation (of the decisions taken in previous summits), Integrating (integration of current cooperation mechanisms), Innovation (new cooperation mechanisms) and Continuity (keeping up with the existing mechanisms).
IANS also reported that Indian foreign ministry official Amar Sinha said the leaders would debate "global growth prospects, the role of Brics in leading this global growth and our contributions to it". He also confirmed regional security and climate change were on the agenda while Russia is expecting talks on Syria.
President Vladimir Putin's office said in a statement that "international terrorism and the Syria peace process" would be discussed as Moscow faces international anger over its airstrikes in support of the Assad regime.
China's Vice Foreign Minister Li Baodong meanwhile said the leaders would "exchange in-depth views on Brics cooperation and other global and regional issues", according to state news agency Xinhua.
Some of the more substantive talks are expected at bilaterals on the sidelines of the summit in the tourist state of Goa, with Modi expected to separately meet China's President Xi Jinping and Putin.
Brazil's new President Michel Temer, who replaced impeached Dilma Rousseff, will look to such meetings to boost trade ties and help drag his country out of its worst recession in half a century.
The summit comes amid some scepticism about the future of Brics, especially given India's efforts to reach out to the US and Europe since Modi — a one-time pariah of the West — came to power in 2014.
India will also be looking for Brics to condemn recent cross-border attacks blamed on militants in Pakistan that have spiked tensions between the neighbours, according to local media.
Analysts, however, are sceptical of India's chances of securing a joint condemnation given China's strong diplomatic support for Pakistan and Russia's efforts to forge closer defence ties with Islamabad.
"Agenda is drawn in a broad-brush manner. We will be looking at global economic and political situation. Obviously terrorism is very important part of that," Amar Sinha said.
Though he said the issue of China blocking ban of Jaish-e-Mohammad chief Masood Azhar by the UN will not be taken up at Brics because it was a bilateral issue with China and India does not want to bring such issues to the multilateral fora, he asserted that general principles pertaining to terrorism will be forcefully taken up.
And that will include "terrorism which is a global problem. It cannot be tackled individually and has to be tackled collectively. We cannot have a differential policy towards terrorism. There is no good terrorist or bad terrorist. So, these are the issues on which there will reiteration of national positions," Sinha said.
He added that "there would be very strong paragraphs (in the Brics outcome document) on terrorism including how to deal with countries that provide sanctuaries and safe havens... At NSA-level meet, we have also actually shifted the goalpost a little by talking about not only sources of finances but also sources from where they (terrorists) get arms and ammunition. These will be reflected in the Brics discussions."
Modi will have nearly 10 bilaterals. He will meet Putin on Saturday for the annual summit and the talks with Xi Jinping are expected to be held later that day. His summit with Brazilian president Michel Temer is scheduled for Monday. Bilateral meetings will see India exploring ways to enhance cooperation in key areas of security, defence, energy and investments, officials said.
Modi will also have talks with Prime Ministers of Bhutan, Bangladesh, Nepal, Sri Lanka and Thailand. He will also have a bilateral with State Counsellor of Myanmar Daw Aung San Suu Kyi, who is arriving in India on October 16 on her first visit to the country after assuming the office.
During the Modi-Putin meeting, key issues of defence, security, civil nuclear cooperation, trade and investment are expected to dominate the talks.
China will also call upon the group to make the bloc a free trade area and initiate measures to liberalise trade. "Observers have focused their eyes on New Delhi and have one question in mind: How much courage will it take for the trade ministers from Brics countries gathering there on Thursday for the summit meeting to promote greater cooperation?" an article in the state-run Global Times had said.
"It seems China is willing to open up its domestic markets to the other four member countries, but they haven't yet made quite the same commitment," it said.
However, as this article in Business Standard says, as a result of the fears of Chinese goods flooding the markets, a consensus has not been reached on China's suggestion for a Brics FTA.
With inputs from agencies
World
The meet between the two leaders comes as rising tensions over Beijing's aggressive posture toward Taiwan and Washington's decision to sell nuclear-powered submarines to Australia
India
Indian and Pakistani troops in February reasserted their commitment to uphold the ceasefire agreement and hold fire along the LoC, which was welcomed by both the separatist and mainstream leaders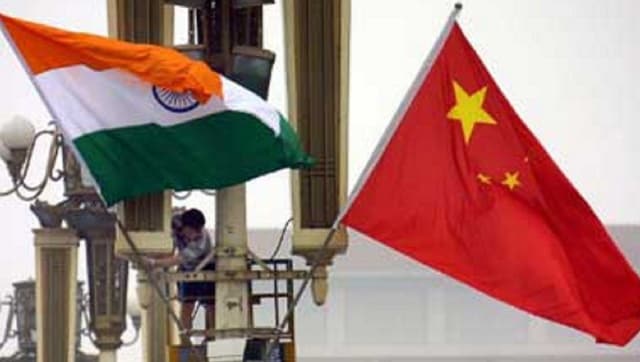 World
India can't afford to duck anymore. Beijing must be told in no uncertain terms that the era of unilateral concessions is over