Narendra Modi in Myanmar: As India seeks to deepen ties, experts fear China may have already beaten her to punch
Prime Minister Narendra Modi is slated to fly to Myanmar today after his meeting with Chinese president Xi Jinping on the sidelines of the 9th BRICS Summit.
Prime Minister Narendra Modi is slated to fly to Myanmar on Tuesday after his meeting with Chinese president Xi Jinping on the sidelines of the 9th BRICS Summit.
This will be the prime minister's first bilateral visit to Myanmar and the two countries are slated to sign a slew of agreements and discuss key issues such as the fate of the Royingya community and economic projects.
However, some analysts fear that it may be too little too late for India. Experts say that when it comes to Myanmar, China has repeatedly beaten India to punch repeatedly and continues to do so.
China plays nice
A report in The New York Times argues how China is playing the peacemaker to secure its investments: When Myanmar leader Aung San Suu Kyi wanted to hold a peace conference to put an end to her country's long-running insurgencies, a senior Chinese diplomat set to the task, gathering together many rebel leaders, some of whom had longstanding relationships with China and flew them on a private jet to Myanmar's capital. The rebels were introduced to Kyi, the group was wined and dined and ended up singing Karaoke into the wee hours of the morning, according to the report.
China has also been looking to claim a stake of up to 85 percent in the strategically vital deep sea port of Kyauk Pyu on the Bay of Bengal, as part of its ambitious "One Belt, One Road" infrastructure investment plan to deepen its links with economies throughout Asia and beyond.
Kyauk Pyu is vital to Chinese interests because the port serves as an entry point for a Chinese oil and gas pipeline thus giving it an alternative route for energy imports from the Middle East that avoids the Malacca Straits, a shipping chokepoint heavily monitored by the United States, according to the report.
China's vision of global conquest
Experts say Myanmar is simply a piece in the puzzle of China's grand plan: World domination.
According to a report in The Hindu Business Line, China regards Myanmar as a land bridge to the Indian Ocean. According to the report, while it was initially concerned about Kyi's victory, it has since used its security and economic leverage to persuade her to give China a say in any peace agreement she reaches with separatists. China has also shielded Myanmar from western criticism in the UN, on the issue of Rohingya Muslims.
According to a report in Foreign Policy, the most direct route to southern China from India runs across Kachin State, along the old Ledo Road constructed by the Allies during World War II to supply their fight against the Japanese. China's plan to create the "One Belt, One Road" project, a new set of Eurasian infrastructure connections both on land (the belt) and at sea (the road), has singled out the Ledo Road as a comparatively easy and low-altitude way to cross the Himalayas compared with the steep routes of the far north.
One Belt, One Road (OBOR),  the signature policy of Chinese President Xi Jinping, is central to its political and economic health.  Peace could usher in a chance for China not only to have better access to Myanmar's markets, but even more significantly a better land route between two of the world's most important economies, according to the Foreign Policy report.
India tries to fight back
The Hindu Business Line reports that while India is the ninth or tenth largest investor in Myanmar and only has a $2.2 billion trade with that country, Modi has been aggressively pushing for projects that were initiated more than a decade ago to be completed. Budgets have escalated manifold, and contracts have been awarded to start construction, according to the report.
India is also attempting to counter China's influence in other ways. According to this Firstpost report, India is developing a road which runs through Bangladesh, China, India and Myanmar (BCIM), a  2,800 km-long corridor that starts from Kolkata and passes through Bangladesh and Myanmar before ending at Kunming in China.
India has also attempted to make inroads through diplomacy. According to a report in The Indian Express, external affairs minister Sushma Swaraj visited  Nay Pyi Taw in 2014 and in 2016, Modi went to Nay Pyi Taw in November 2014, calling on former Myanmar president U Thein Sein, meeting Kyi and interacted with 300 members of the Indian community.
According to a report in BBC, India's announcement that it will deport Rohingya Muslim refugees to Myanmar is an attempt to curry favour with the Buddhist-majority nation. The intent seems to be to try to connect to India to hardline Buddhist nationalists in Myanmar, according to the report.
Sanjay Pulipaka, writing in The Economic Times, stated that Uttar Pradesh chief minister Yogi Adityanath, while visiting Myanmar in August referred to Myanmar as 'Brahmadesh' and spoke to his hosts about improvements to the Buddhist circuits in India.  The fact that a chief minister of India's most populous state chose Myanmar for his first overseas visit suggests that it has acquired a prominent position in the cultural map of the ruling party in India, Pulipaka opined.
'China more significant to Myanmar than India'
According to a report in the state-run Global Times, after Kyi took power in April 2016, she chose Beijing for her first visit outside the ASEAN region and called on the Chinese president and prime minister. Liu Zongyi from the Shanghai Institutes for International Studies, wrote that Kyi's visit indicated that in her estimation, China had a place of greater significance than India.
"Suu Kyi has chosen China for her first overseas trip outside ASEAN probably not because she is emotionally close to Beijing, but out of Myanmar's domestic politics and national interests. She will lead the country to seek a balance among major powers," Liu wrote.
Last year, another Chinese think-tank stated that India was "cozying up" to Myanmar because it was threatened by the growing strategic ties between China and Myanmar. Zhao Gancheng, director of Centre for Asia-Pacific Studies, Shanghai Institute for International Studies, also publishing an op-ed in the Global Times, warned India that Myanmar would seek to maintain neutrality at all costs in order to gain benefits.
With inputs from agencies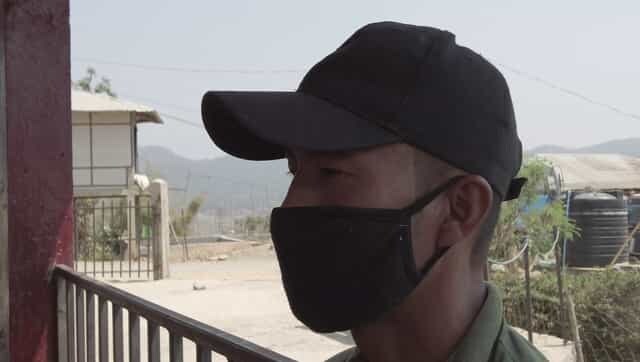 India
The early arrivals have been in Mizoram for more than a month. Their life subsisting thanks to the contributions of well-wishers and their hosts
India
The address came just hours after his meeting with vaccine manufacturers, in which he urged them to continuously scale up their production capacity to inoculate all Indians in the shortest possible time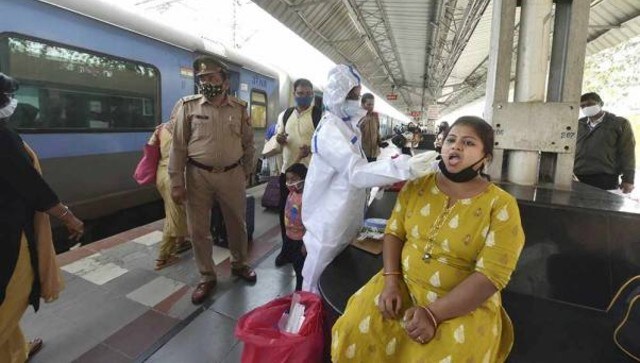 India
Coronavirus LIVE Updates: The decision will come into effect from 22 April and the move comes in view of shortage of the essential public health commodity in several states amid a spike in COVID-19 cases