Braid-chopping in Jammu and Kashmir: There's more paranoia in the Valley now than in the '90s
Those who have dealt with paranoia know that it can be more fearsome than a warzone. And so it seems to be becoming in Kashmir right now.
I survived a three-kilometre walk in rural Kashmir earlier this week with no worse than a few suspicious glances.
That might seem like no big deal even in a generally troubled place like Kashmir. But it was remarkable. No, it wasn't the lurking threat of a gunbattle or bomb blast that made it remarkable. It was paranoia.
Those who have dealt with paranoia know that it can be more fearsome than a warzone. And so it seems to be becoming in Kashmir right now.
Such is the paranoid atmosphere that, although I was unharmed during that walk, I don't remember feeling such unease on a village lane in broad daylight except in 1990 or in specifically dangerous places. Even in urban areas, one has rarely experienced such unease except during certain funerals or stone-pelting episodes.
A series of 'braid-chopping' incidents have generated this widespread paranoia over the past month. A large number of women (some say more than a hundred) have stated that their hair has been cut, often near or within their own homes.
Some say the culprit was dressed in black. Others say they saw no one. There is even talk of a spray that leaves women semi-conscious for a while.
It has been the most common topic of conversation in Kashmir, and several persons have been attacked on suspicion of being 'braid-choppers'.
Mob vigilantism
Word tends to spread extremely fast in Kashmir, and responses too are often instantaneous. So, little mobs have gathered at many places when someone has raised an alarm about having caught a 'braid-chopper'.
The result: Several persons who turned out to be just passing by have been murderously assaulted. There was an attempt to burn one suspect, and to drown another.
The police has blamed all this on mass hysteria. The imputation appears to be that women — possibly in deep but otherwise repressed depression — are cutting their own hair.
Ironically, this line has been backed by even some of those who have in the past promoted mob mobilisation against the government. But others have mocked the government for being helpless. Many Kashmiris blame the army for the braid-chopping. This theory suggests that the forces are generating a scare so that no one would give shelter to a stranger.
The latter explanation is offered even by some of those who know that the trend of 'braid-chopping' had already occurred in Uttar Pradesh, Rajasthan, Haryana, and in parts of the Jammu division such as Doda, Samba, and Kathua.
Tradition of rumours
Kashmir is not new to rumour-fuelled paranoia. When Jersey cows were first introduced in the 1960s, most people would not touch them because rumour had it that they had been bred with pigs — which are taboo in Islam.
Even during the peak of militancy in the 1990s, there was a wave of rumours about ghosts. Those rumours too were attributed to the forces, based on the presumption that the rumour kept frightened people indoors after dark.
That would seem plausible on the face of it. The current paranoia, however, has had a different effect. It is causing violence against strangers. It has brought to the surface a breakdown of social trust — not to speak of trust in the government, or of general restraint or compassion.
Despite extraordinary turmoil, violence and terror over much of the past three decades, most rural stretches of Kashmir have by and large been able to go about their normal chores during daylight — although, in most areas during the 1990s, some level of panic did set in around sunset, or even a couple of hours before.
The kind of paranoia that has developed over the past few weeks is different. Any stranger is liable to be attacked now. Someone even reported that his own cousin aggressively asked him what he was doing in the area near that cousin's house. This would have been unthinkable even during the 1990s, for family, even the very extended family, traditionally meant a great deal in Kashmir.
World
Secretary-General Antonio Guterres asserted that dialogue with the militant group is absolutely essential
India
The Congress leader has made trips to Gujarat's Akshardham temple and the Mahakaleshwar temple in Ujjain in the past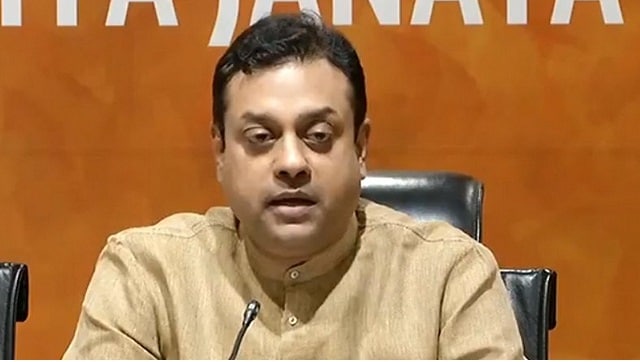 India
BJP national spokesperson Sambit Patra, in a press conference, alleged that the Congress sacrificed not only the Kashmiri Pandits but also the development of the region