Bombay HC reacts sharply to city civic body's blanket permission for trimming trees, warns it could lead to their complete destruction
The Bombay High Court criticised the BMC for granting blanket permissions to Mumbai's electricity companies, railways and the Airports Authority of India to trim trees.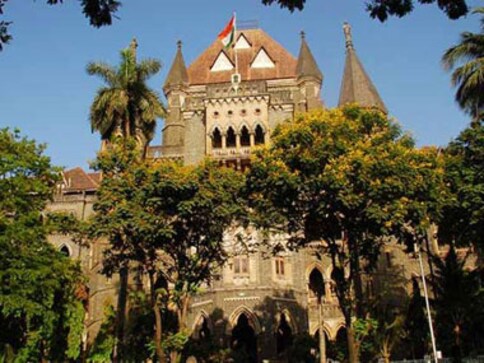 The High Court of Bombay on Wednesday asked the Brihanmumbai Municipal Corporation (BMC) to reconsider granting blanket permissions to trim trees in areas under its jurisdiction. While hearing a petition filed by activist Zoru Bhathena, the court reacted sharply to the petitioner's observation that last month, officers of the tree authority had gone on a hacking spree across Mumbai, reported the Hindustan Times.
Commenting on the BMC's practice to grant blanket permissions to electricity companies, railways and the Airports Authority of India (AAI) to trim trees, the division bench of justices Abhay Oka and Riyaz Chagla said, "You cannot grant such blanket permissions."
"Who will decide if the branch (sought to be cut) poses a danger or not?" the judges asked the counsel for the BMC, senior advocate Anil Sakhare. "Suppose in a given case, all branches of a tree are cut, it will be the virtual destruction of the entire tree. Somebody must apply their mind."
In response, Sakhare said: "Before authorities do the work, they have to inform us. There is scrutiny available."
He also argued that the civic body can exercise its power under Section 383 of the Mumbai Municipal Corporation Act, 1888. He added that the Electricity Act and the AAI Act gave the two organisations the right to trim trees.
The bench was annoyed because permissions were granted to trim trees in all areas that fall under the civic body's jurisdiction and not just for specific areas.
The activist's petition has sought orders to restrain the BMC's tree department and contractors from cutting and damaging any tree without obtaining permission from the Tree Authority of Mumbai or the municipal commissioner of the corporation as per provisions of law, reported The Indian Express.
The bench has scheduled the next hearing for Friday.
World
According to the World Economic Forum, Davos 2023 is calling for 'bold collective action' to address intersecting crises ranging from climate change and energy shortages to food insecurity and forced migration
World
Environmentalists, Indigenous people and voters sympathetic to their causes were important to Lula's narrow victory over Jair Bolsonaro. Now Lula is seeking to fulfil campaign pledges he made to them, from expanding Indigenous territories to halting a surge in illegal deforestation