Bomb plot at Manila shopping mall was foiled ahead of ASEAN summit: Philippine Police
An Islamist plot to bomb a Manila shopping mall as Donald Trump and other world leaders arrived in the city for a summit has been foiled, Philippine police said
Manila: An Islamist plot to bomb a Manila shopping mall as US President Donald Trump and other world leaders arrived in the city for a summit has been foiled, Philippine police said on Friday.
Three alleged members of the Abu Sayyaf militant group were arrested on 10 November, authorities said, a day before leaders began descending on the capital for the Association of Southeast Asian Nations (ASEAN) summit and other meetings.
"A terror attack could have happened if not for that interdiction," the police said in a statement, adding that pistols and grenades were seized from the suspects.
The high-profile gatherings ended on Tuesday without any security incidents and there was no suggestion world leaders were ever in danger.
The summit meetings were held in sealed off venues to which access was strictly limited.
Police said they monitored one suspect's Facebook posts, in which he hinted at a plan to launch terror attacks in Manila. Police did not say when the suspects were planning to carry out the attacks.
The posts included photos of powerful firearms and improvised explosive devices, with captions saying they would be used to kill "kaffir" (non-Muslims) and "munafiq" (apostates).
He also posted pictures of targets, including a mall and a park in the capital, police said.
However, police added they had asked prosecutors to file charges against the three for having unlicensed handguns, not in relation to a bomb plot.
Philippine police chief Ronald Dela Rosa told reporters officers were checking whether the suspects were linked to previous attacks.
The alleged militants, two 19-year-olds and a 24-year-old, were living in a northern Manila slum, largely populated by Muslim migrants. Police said the men came from the remote island of Basilan, an Abu Sayyaf stronghold around 900 kilometres (560 miles) south of the capital.
Abu Sayyaf originated as a loose network of Islamist militants formed in the 1990s with seed money from Osama bin Laden's Al-Qaeda network. It later splintered into factions, with some involved in crimes like kidnapping for ransom.
A faction in Basilan recently pledged allegiance to the Islamic State group. It besieged the southern city of Marawi in May, sparking a five-month battle with government forces that left over a thousand dead.
Sports
Firstpost takes a look at some of the most exciting stories from Tokyo Olympics 2020
Sports
Diaz, 30, was already assured a place in her country's sporting folklore, alongside the likes of Manny Pacquiao, as the only woman from the sprawling archipelago ever to win an Olympic medal when she took a surprise silver in the 53kg class in Rio five years ago.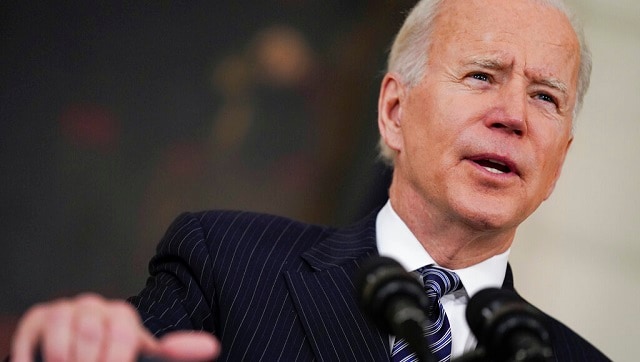 World
Biden said the US military will continue to assist Iraq in its fight against the Islamic State, and the security relationship will be focused on training and intelligence-sharing