BMC Election 2017: Your vote matters more for Mumbai than you think
In the last civic body elections, Mumbai saw a voter turnout of just about 40 percent.
For a city that flouts the tag of richest Municipal Corporation in the country, it is baffling that its populace has shown little interest in its politics. In the last civic body elections, Mumbai saw a voter turnout of just about 40 percent (exact turnout was 44.75 percent but we normalise the number, given 15-20 percent of Mumbaikars are not registered to vote).
These elections are primarily important because they elect a government that is closest to its people, one that determines the fate of civic life in the city for the next five years. But data on voter turnout suggests that Mumbai houses a big chunk of sleeping, dormant, apathetic populace that forgets to fulfil the most basic obligation of casting their vote. In Mumbai, the least voting is recorded for the municipal body elections, while the voting percentage goes up in the case of State Assembly and Lok Sabha elections, quite paradoxical given that the citizen's interface with the government is highest in the case of local government.
In a city of more than 21 million people, only 46 lakh votes were cast in the 2012 elections. In areas like Versova and Colaba, where civic life is relatively better than the others, voter turnout was a mere 31.6 percent and 24.6 percent respectively.
Mumbai today has 5 major parties — BJP, Shiv Sena, Congress, MNS and NCP — fighting the electoral battle. This field is tougher, given the presence of several smaller parties and independent candidates contesting from many constituencies. To put the numbers in perspective, approximately each of Mumbai's 227 constituency has an average of 50,000 voters. The low voter turnout of 40 percent in 2012 BMC election means only 20,000 voters cast their vote. Taking into account a five-way split, and even more in constituencies that have independent candidates, the margin of victory in many wards was as low as a few hundred votes. A fact slightly more overwhelming than the previous one is that a candidate can win by securing only 5,000-8,000 votes. This means that s/he has an approval from only 10 percent of people of that ward to be their representative. In Kandivali West, the winning candidate got only 5,222 votes.
Mumbaikars' attitude towards these elections can be attributed to voter apathy, lack of good candidates, the seeming insignificance of a single vote, and a voting process that won't win any 'user-friendly' awards.
In higher-income neighbourhoods, the number of people casting their vote is relatively low. Colaba, Churchgate, Bandra West and Versova's turnouts can be directly attributed to their residents' satisfaction with civic amenities. But this attitude can be contested by the simple argument that their civic life extends beyond their ward and encompasses all of Mumbai. They often traverse through pothole-filled roads, walk the captured footpaths, face the ever-growing traffic, and deal with inefficient governance. All reasons are enough to go out and vote to change the status quo.
The calculation that a few hundred votes can swing the election sounds the death-knell for the long-held belief of the 'insignificance of a single vote'. If latent votes are channelised properly, we could have a much better, more accountable city government.
The introduction of a fourth option in the civic polls, NOTA (None Of The Above), allows many to vote despite their dissatisfaction with all the candidates. If a large population votes and chooses NOTA, it is sure to send a direct message that citizens demand a better government and better governance.
The past few months have seen many organisations, civic groups, and NGOs working hard to boost voting. In fact, as incentives, restaurants are offering discounts to voters, offices are granting leaves to encourage voting, and an army of citizen-volunteers are working tirelessly to get Mumbai to cast their vote. The State Election Commission, to make the voting process friendlier and accountable, has developed apps called Citizen on Patrol, to help the voter watch out against electoral malpractice, and TrueVoter, to give voters access to voting information and election expenditure.
Mumbai needs to get rid of its collective snob mentality and realise quickly that not voting deprives one of the right to complain. Furthermore, a close competition among political parties makes it imperative for every voter to vote, as not voting results in our netas getting away with avoiding a populace that may have challenged the status quo. It is critical that we vote wisely so that we can push for policy reforms that will give us more accountable, transparent, and efficient government. The journey begins with willingness to vote.
Noopur Patel works with Free A Billion in Mumbai.
Politics
Addressing the foundation day of the All India Mahila Congress, Gandhi said that the ideology of the Congress is completely opposite of the BJP-RSS and only one of the two ideologies can rule the country.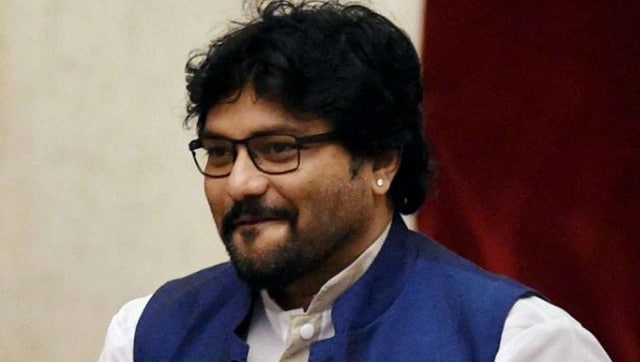 India
Supriyo, who joined the Trinamool Congress last week, said that his view on the matter may not have been liked by the BJP's top brass.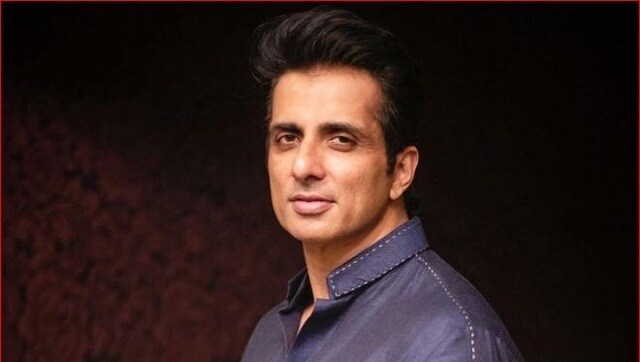 India
The CBDT also accused Sood of violating the Foreign Contribution Regulation Act (FCRA) while raising donations from abroad.